Donald Trump Wouldn't Have Made it Off the Block If He Was Black, Says Ta-Nehisi Coates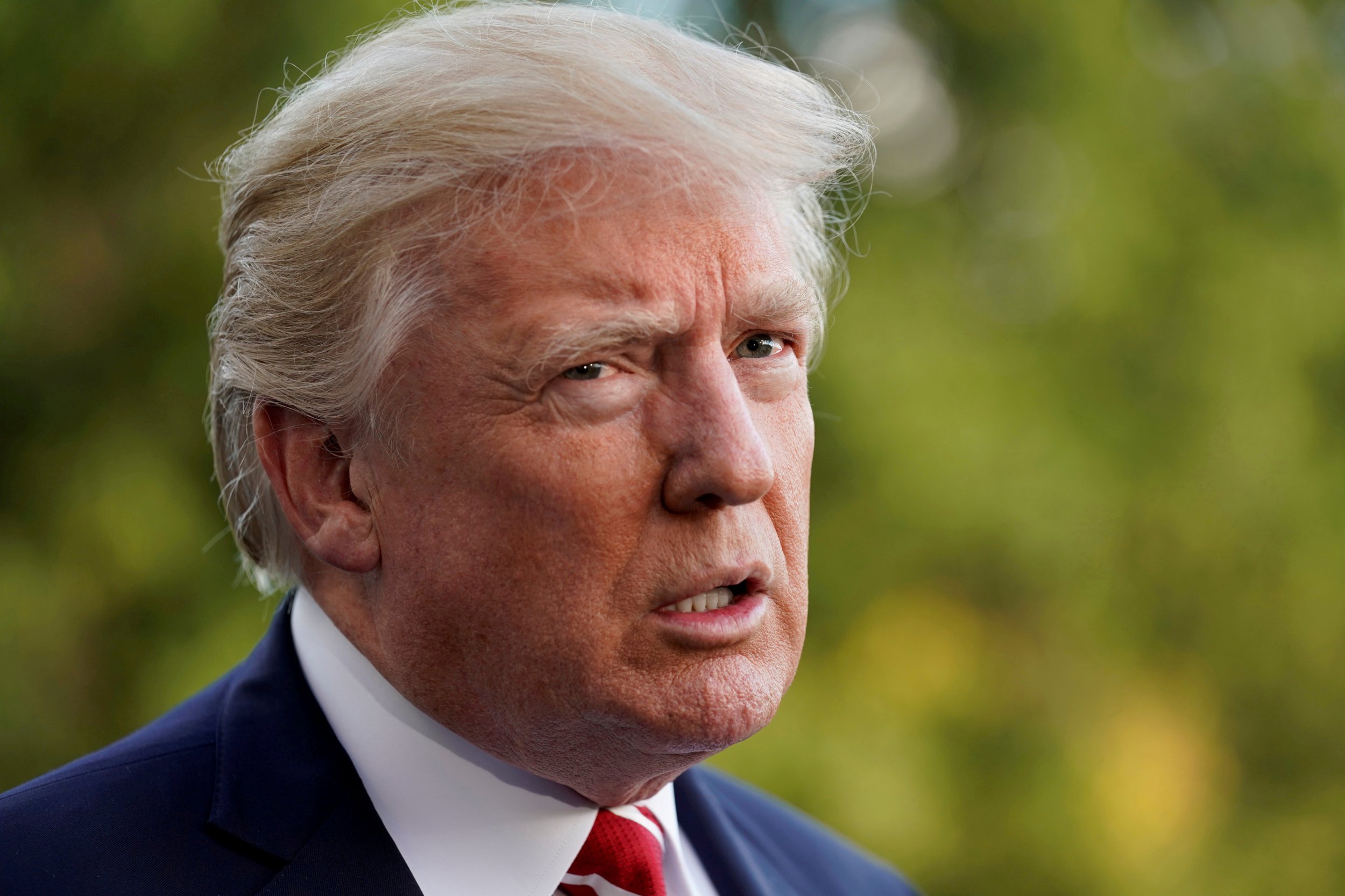 If President Donald Trump were black, his race, combined with the fact he is politically unqualified, would've stopped him from being elected governor, let alone president, according to author and journalist Ta-Nehisi Coates.
"Trump is professionally stupid," Coates said during a lecture at the University of Pennsylvania on Wednesday.
"You cannot convince me that somebody could be black, and be that politically unqualified, and even be a governor, forget president. If Donald Trump was black, he wouldn't have made it off the block," Coates said.
Coates was speaking as part of a tour for his new book We Were Eight Years in Power: An American Tragedy, which looks at the experience of black Americans while President Barack Obama led the U.S. He received a MacArthur Fellowship in 2015.
During the lecture, organized by the university's Center for Africana Studies, Coates also responded to White House chief of staff John Kelly's assertion during an interview with Fox News host Laura Ingraham on Monday that the Civil War started over a "lack of an ability to compromise."
"Serious historians don't have arguments about what the Civil War was about," Coates said. "The people who started the Civil War said why they started it. They made it clear," he said, referring to the Articles of Secession.
Read more: Racism in America: Should the U.S. get rid of all Confederate monuments?
South Carolina's declaration of secession—issued on December 24, 1860—says the state was leaving the Federal Union because of the "increasing hostility on the part of the non-slaveholding States to the Institution of Slavery."
Kelly called Confederate Army General Robert E. Lee "an honorable man" and that "men and women of good faith on both sides made their stand where their conscience" lay in the war. A combined 620,000 soldiers died during the war.
The Trump administration has repeatedly defended memorializing the Confederacy, which sought to preserve the slavery of millions of black Americans and push it to states in the western United States. Trump has criticized the movement to take down Confederate monuments in city and town squares throughout the southern states.
In late October, Trump endorsed Ed Gillespie, a contender for Virginia governor, who wants to keep such monuments. "He might even save our great statues/heritage!" Trump wrote on Twitter. Gillespie has avoided directly mentioning the president during his run, though Mike Pence has joined him on the campaign trail.
In August, Trump sparked controversy again in relation to America's past. After violent clashes between anti-fascists and white supremacists at an "alt-right" rally in Charlottesville, Virginia—held ostensibly to protest the proposed removal of a statue of Lee—Trump said that there were "very fine people on both sides."
"It is as if someone is looking at the sky, and it's blue. It's clearly blue. And they say, 'Nah, it's yellow,'" Coates said, referring to the administration's support of the Confederacy. "But when you run the world you can tell everyone the sky is yellow. You can be president of the United States believing the sky is yellow."