Here Are Donald Trump's Written Responses to Robert Mueller About the Trump Tower Meeting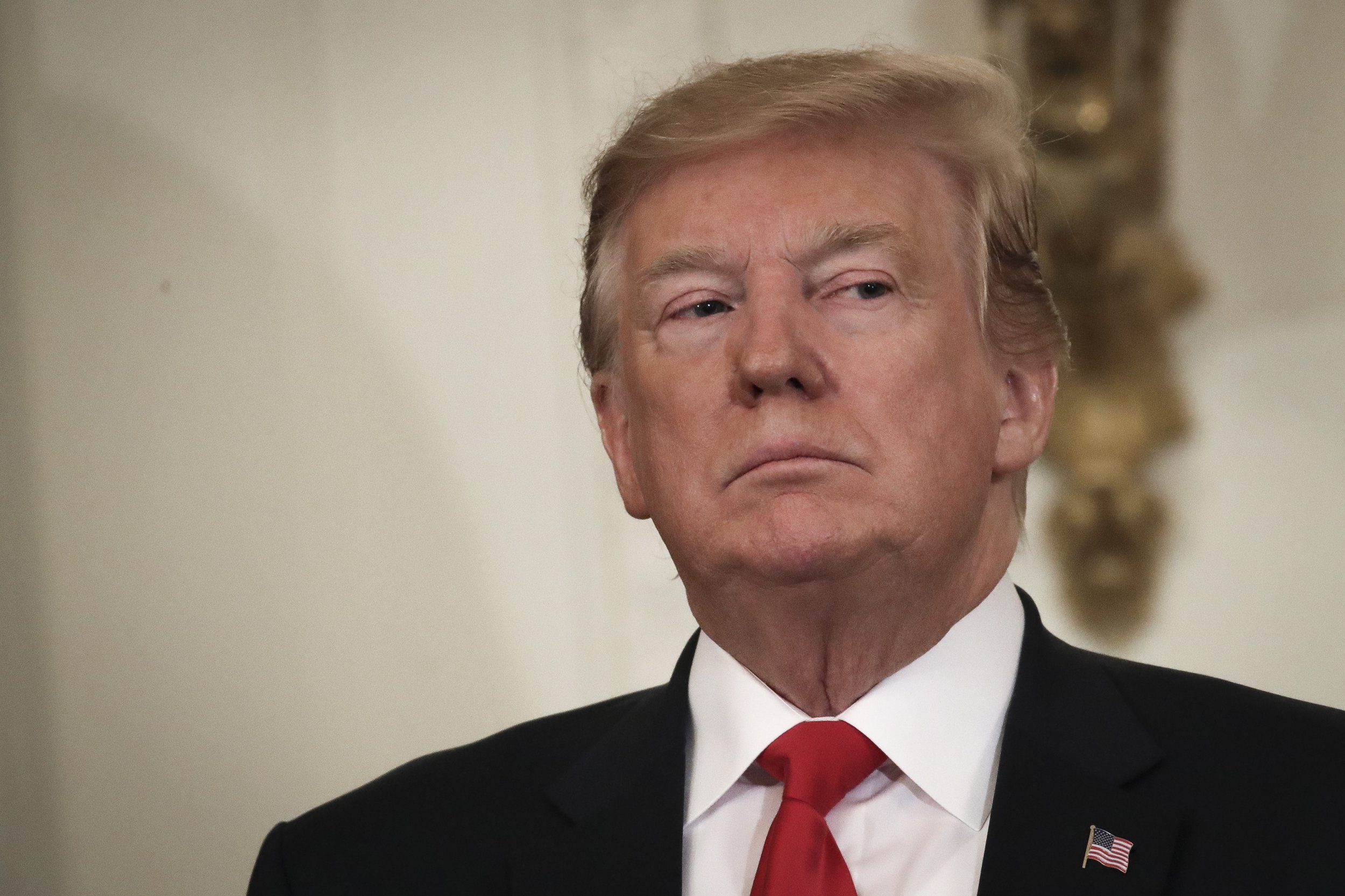 President Donald Trump's written responses to special counsel Robert Mueller's questions about the infamous 2016 Trump Tower meeting between campaign members and a Russian lawyer were revealed in full in the redacted report released Thursday.
The June 9, 2016, meeting at Trump Tower involving the president's son Donald Trump Jr., the president's son-in-law Jared Kushner, Trump campaign chairman Paul Manafort and Kremlin-linked lawyer Natalia Veselnitskaya, who promised damaging information on candidate Hillary Clinton, was a focal point of Mueller's probe.
Mueller sought an interview with Trump but only received the president's written responses, in November 2018. An appendix of the report showed Mueller's nine questions to the president on the Trump Tower meeting, some multipart, and Trump's complete responses. Here are some highlights of the president's written answers, which were largely prepared by his lawyers including Rudy Giuliani:
When did he learn about Trump Tower meeting?
Mueller's first questions pertained to when Trump first learned that Trump Jr., Manafort or Kushner were considering taking part in the meeting with Veselnitskaya, and asked him to describe how he found out about the substance of the discussion.
"I have no recollection of learning at the time that Donald Trump, Jr., Paul Manafort, or Jared Kushner was considering participating in a meeting in June 2016 concerning potentially negative information about Hillary Clinton," Trump wrote. "Nor do I recall learning during the campaign that the June 9, 2016 meeting had taken place, that the referenced emails existed, or that Donald J. Trump, Jr., had other communications with Emin Agalarov or Robert Goldstone between June 3, 2016 and June 9, 2016."
Agalarov, executive vice president of Crocus Group, helped arrange the Trump Tower meeting. Goldstone was a publicist for Agalarov who reached out to Trump Jr. to arrange the meeting.
What was Trump told after the meeting?
Regarding when he was at Trump Tower from June 6-9, 2016, and if and what he spoke to Trump Jr., Kushner and Manafort about, Trump provided little information.
"At this point in time, I do not remember whether I spoke or met with Donald Trump, Jr., Paul Manafort, or Jared Kushner on June 9, 2016. My desk calendar indicates I was scheduled to meet with Paul Manafort on the morning of June 9, but I do not recall if that meeting took place," Trump wrote. "It was more than two years ago, at a time when I had many calls and interactions daily."
Mueller also asked Trump if he became aware of any communications involving Trump Jr., Kushner, Manafort, Veselnitskaya, Agalarov family members, Goldstone or any Russian official after the meeting, regarding what was discussed or Russian efforts to help the Trump campaign.
"I do not recall being aware during the campaign of communications between Donald Trump, Jr., Paul Manafort, or Jared Kushner and any member or representative of the Agalarov family, Robert Goldstone, Natalia Veselnitskaya (whose name I was not familiar with), or anyone I understood to be a Russian official," Trump wrote.
Was he told that Russia was supporting his campaign?
Mueller's final questions to Trump deal with whether any person or entity told him during the campaign that Russian President Vladimir Putin or the Russian government or any other foreign government supported him or opposed Clinton.
"I have no recollection of being told during the campaign that Vladimir Putin or the Russian government 'supported' my candidacy or 'opposed' the candidacy of Hillary Clinton," Trump wrote. "However, I was aware of some reports indicating that President Putin had made complimentary statements about me."
Trump's last response on the Trump Tower questions was: "I have no recollection of being told during the campaign that any foreign government or foreign leader had provided, wished to provide, or offered to provide tangible support to my campaign."
How did Mueller respond?
Mueller wrote that his team "viewed the written answers to be inadequate."
"But at that point, our investigation had made significant progress and had produced substantial evidence for our report," Mueller wrote. "We thus weighed to costs of potentially lengthy constitutional litigation, with resulting delay in finishing our investigation, against the anticipated benefits from our investigation and report."