When Donald Trump and Xi Jinping meet Saturday evening on the sidelines of the G20 summit in Buenos Aires, they will do so without illusions. The two most powerful countries in the world are adversaries now, each shorn of any hope that they could somehow be "partners for prosperity" in the 21st century, as the George W. Bush administration used to put it as the century began. The Trump administration stated as much in its formal "national security strategy" released early this year. In a bellicose speech on October 4, Vice President Mike Pence said any American hopes that "economic liberalization would bring China into greater partnership with us and with the world"—the central underpinning of Washington's strategy toward Beijing since the late 1970s—was now gone. "Instead, China has chosen economic aggression, which has in turn emboldened its growing military," Pence said.
That is the backdrop to the most consequential meeting between the two sides since Nixon met Mao in 1972. Its central purpose is to see whether the world's two largest economies can prevent an escalating skirmish over trade from becoming a ruinous trade war. That both sides should want to step back from the brink is obvious: The stock market gains that Trump loves to boast about have been nearly erased thanks mainly to trade fears, while China's economy—whose rapid growth has for decades been the principal source of the Communist Party's legitimacy—is slowing precipitously. That they will step back, however, is not a foregone conclusion. "Neither side trusts the other," says a Trump administration official who requested anonymity because of not being authorized to discuss the issue. "That's where we are."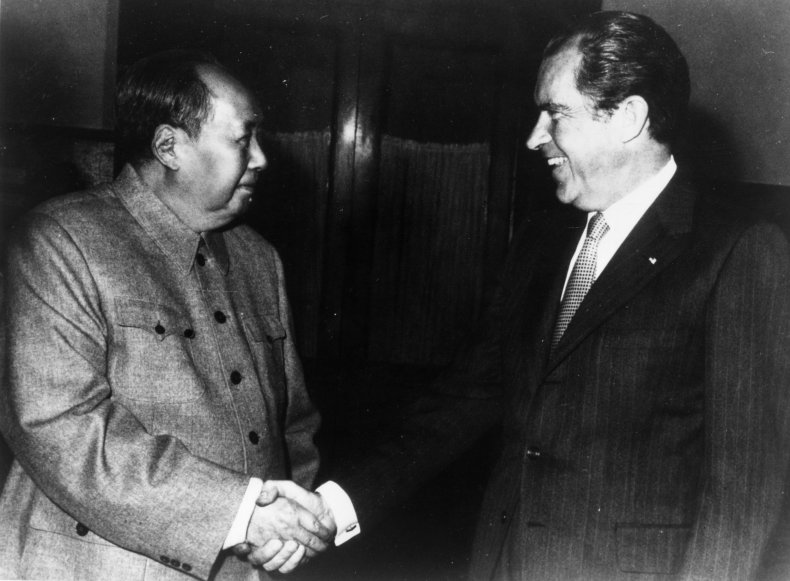 In the absence of any agreement on Saturday evening, on January 1st the Trump administration will increase the tariffs on $200 billion in Chinese goods from ten percent to 25 percent, while threatening additional tariffs on the remainder of China's exports to the U.S.—some $300 billion. In the weeks leading up to Buenos Aires, the two sides have talked about the outline of a temporary deal: In return for the suspension of the tariffs, China would resume purchases of U.S. agriculture and energy—cut off once Trump slapped the initial tariffs on—and also agree to talks about the broad array of complaints Washington has about Beijing's trade policies. That includes ChIna's own tariffs protecting "strategic" sectors like autos and telecommunications, but also forced technology transfer, intellectual property theft and Beijing's alleged economic cyber war against U.S. major companies.
That deal might tempt Trump, if only to avoid the stock market carnage sure to ensue if the Buenos Aires meeting is a total bust. "If gives us some room to fight another day," says one administration economic adviser. Beijing officials want that deal because they've said it will not negotiate "with a gun to our head," as Xi's chief economic adviser Liu He once put it, referring to the tariffs. The Chinese government insists that that remains its position.
Much will depend Saturday on which Donald Trump shows up for dinner with Xi. From the outset Trump has been torn about what goals his trade policy with China is meant to achieve, and what the costs are of possibly achieving them. For decades, as Trump himself admitted in a Wall Street Journal interview earlier this week, he has been "a tariff guy."
He believes tariffs are the most useful device to get other countries to stop "ripping off" the United States. On the other hand, he also loves to boast about the health of the U.S. economy and the performance of the stock market, and an intensifying trade war with China doesn't help on either count. Trump himself perfectly captured this incoherence just before leaving for Buenos Aires. "I don't know if we want to [do a deal with China]. I'm open to making a deal, but frankly, I like the deal we have now."
His various advisers only exacerbate these tensions, pulling Trump in opposite directions. Treasury Secretary Steve Mnuchin, a Goldman Sachs alum, and national economic adviser Larry Kudlow have standard issue Wall Street views of trade. While both acknowledge that China's industrial policies--forced technology transfer, intellectual property theft, subsidies of domestic "champions" in key industries—harm U.S. companies and distort trade, they are skeptical that a blunt, tariff-centered policy can get China to reform its ways. Kudlow is fond of quoting the Churchill dictum that "jaw jaw is better than war war."
On the other side are Robert Lighthizer, the U.S. Trade Representative, and Peter Navarro, an anti-Chinese provocateur (one of his books about Beijing's trade practices is entitled "Death by China") who Trump installed as director of the National Trade Council. Lighthizer is a tough, smart former trade lawyer, and he is the author of the administration's lengthy complaint about China's trade practices filed under legislation that Congress passed more than four decades ago.
China's negotiators respect Lighthizer even if they reject his goals. Navarro, on the other hand, they loathe, viewing him as "an absolute know-nothing" and "a complete amateur," as one of Liu He's colleagues put it. Wall Street shares that view. On November 29th, when news came out that Navarro would actually be at the dinner with Xi on Saturday, stock prices plunged nearly 100 points in an instant, fearing that his mere presence signaled that Trump was not interested in a short-term deal.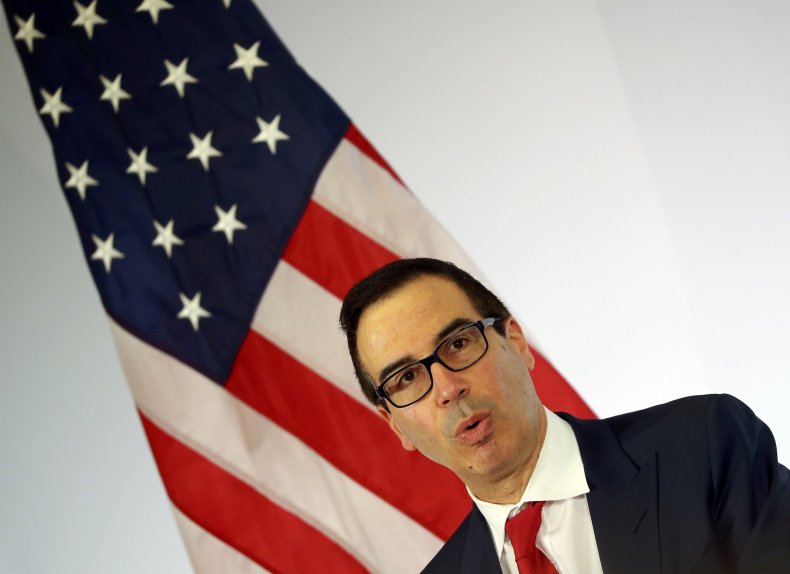 Lighthizer has let it be known that he is very wary of agreeing to any broad, open-ended discussions about China's trade practices—precisely what Beijing now appears to be dangling. He views Bush and Obama era talks—known as the "strategic and economic dialogue," so christened by former Treasury Secretary Hank Paulson—as having been a complete waste of time, "which is precisely what Beijing intended," says a Lighthizer confidant. Mnuchin and the pro-Wall Street crowd in the White House weren't helped by news that Paulson has talking to the treasury secretary about China for months.
Beijing may want to put all the issues on the table for talks, and then hope to run out the clock on the Trump administration for two years. They are bewildered by Trump, various current and former officials in Beijing and Shanghai say. They thought he was going to be a "transactional" president, so when they showed up in Mar-a-Lago for a summit in the spring of last year, they came armed with what one adviser then cheerfully called "tweetable deliverables." Trump rejected them, "but never told us what he actually wants."
What Beijing has gotten in the ensuing months is Cold War 2.0. The Trump-Xi meeting on Saturday, coming on the sidelines of the G20, doesn't appear as fraught as the Cold War era summits between Washington and the Soviet Union (think Reagan and Gorbachev in Reykjavik in 1986). We don't—yet—appear to be at nuclear daggers drawn with Beijing. But the overall relationship has descended to its worst point since just after the Tiananmen massacre in 1989. The Trump-Xi meeting Saturday will determine whether that descent continues.