Donald Trump's Administration Denies Climate Change Exists, But Americans Are Concerned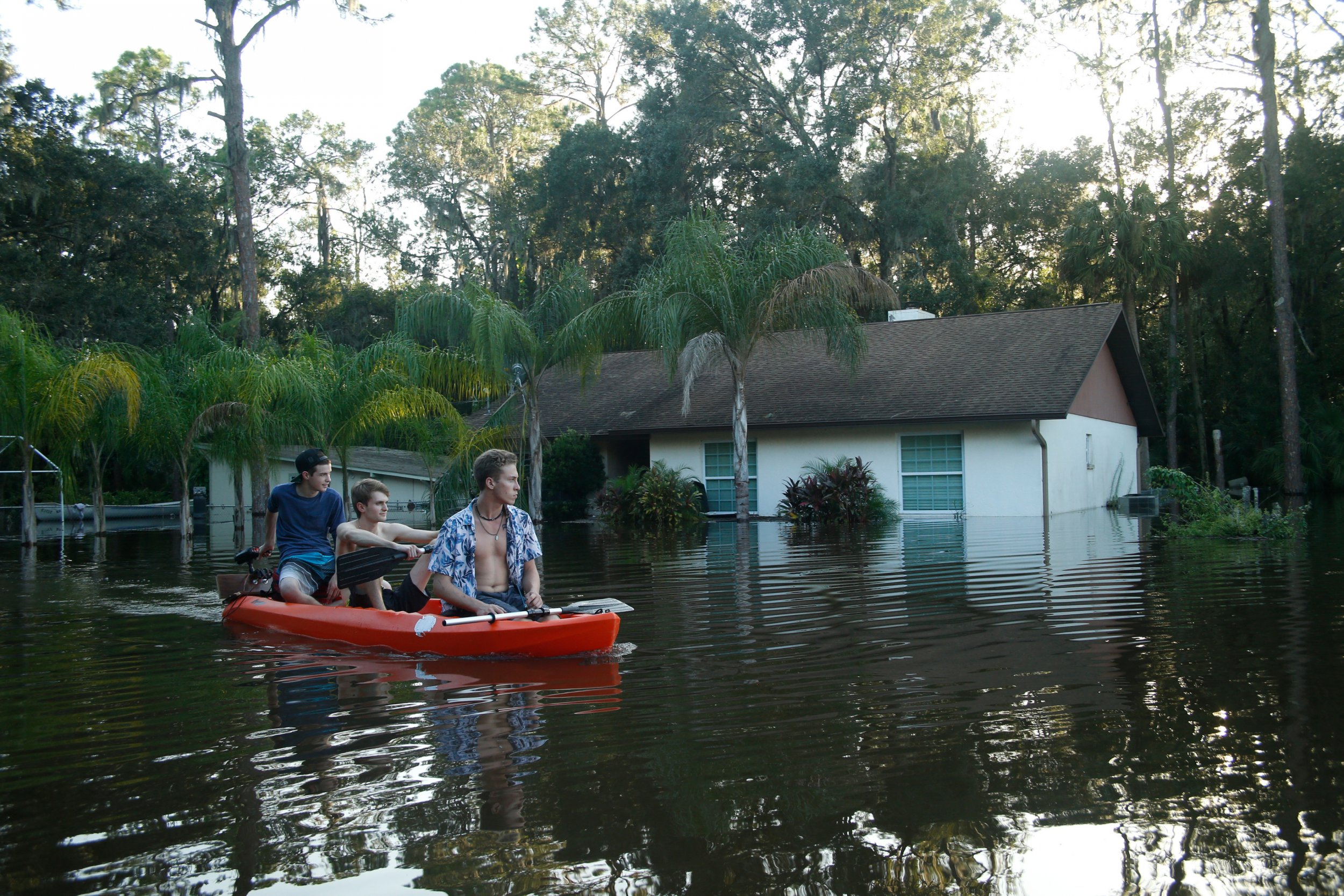 In the wake of a series of devastating storms, a new poll released Wednesday found most Americans are concerned about climate change. That represents a stark contrast with the public views of many folks who President Donald Trump has selected to lead the country.
Just about exactly two-thirds of registered voters—67 percent—expressed some level of concern about climate change, according to the latest survey from Morning Consult/Politico. Forty-one percent said they were "very concerned" about the taboo subject in the Trump-led White House, while 26 percent said they were "somewhat concerned." Twenty-five percent described lower levels of concern about climate change—15 percent said they were "not too" concerned while 10 percent said not at all (and 10 percent had no opinion).
The survey, which had a margin of error of plus or minus 2 percentage points, interviewed 1,976 registered voters online from September 7 through September 11. The U.S. was dealing with the destruction of Hurricane Irma and the aftermath of Hurricane Harvey as the poll was conducted. Harvey—which produced historic rainfall totals and caused deadly flooding in the Houston area—killed at least 70 people in Texas, while five Americans and more than two dozen in the Caribbean were killed by Irma.
The majority of Americans think climate change has made these massive storms even worse. Asked about the recent "hurricanes that impacted parts of Texas and Louisiana" (the polling began before Irma's landfall), 52 percent of Americans said climate change makes these natural disasters "more frequent," while 25 percent disagreed. Fifty-two percent also said climate change makes these storms "more powerful," while, again, 25 percent disagreed, according to Morning Consult/Politico.
While the vast majority of the scientific community is in agreement that climate change exists and that humans are responsible for it, the Trump administration is chock full of climate change deniers. The head of the Environmental Protection Agency, Scott Pruitt, a longtime denier of climate change with deep ties to the oil industry, said it was "very insensitive" to bring up climate change regarding Hurricane Irma. Others in key roles, like Energy Secretary Rick Perry, Interior Secretary Ryan Zinke and Vice President Mike Pence, have all expressed at least skepticism about climate change.
Trump, who pulled the U.S. out of the landmark Paris agreement to fight climate change, has long been a climate denier, calling it a Chinese hoax, bullshit and a form of tax, among other things. With those leaders in mind, it's not shocking that folks applying for grants from the federal government have been told to remove all references to "climate change."
But even if the Trump administration continues to put its head in the sand concerning global warming, the latest Morning Consult/Politico poll would suggest Americans are paying attention—and they're worried.