Trump Is Fake: President Doesn't Know What's Going on and He Never Did, Says Former 'Apprentice' Contestant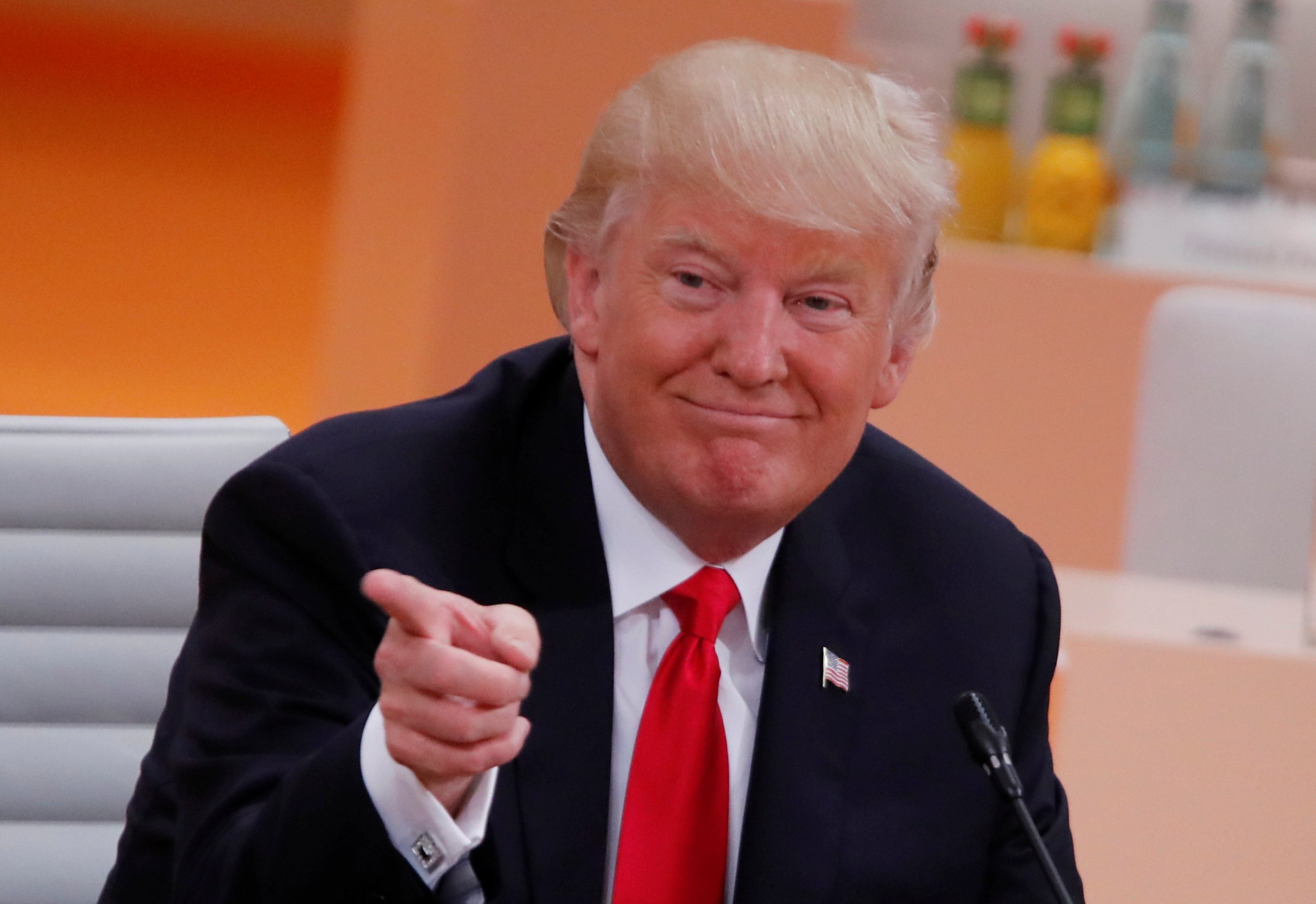 The "You're fired!" persona from the popular reality TV show The Apprentice that propelled Donald Trump all the way to the White House may not be quite as it seems. A former contestant on Celebrity Apprentice, Clay Aiken, revealed this week that Trump was told by producers which of the contestants he would be letting go each week.
"He didn't make those decisions, he didn't fire those people," Aiken, who also appeared on American Idol, said in an interview with the podcast Domecast, from North Carolina newspaper News & Observer.
Aiken said he thought the president's actions on the show were being repeated in Washington D.C., telling the podcast he believed Trump wouldn't have much idea of what was going on and was unlikely to be in charge.
"The man as president definitely has a teleprompter sitting on his desk right now, with people telling him, 'such and such is in the health care bill.' I feel like half the time, his teleprompter has broken down as president and he doesn't know what's going on," Aiken said.
"He probably is leading the country in the same way that he did Apprentice. Donald Trump isn't the businessman that people believe he is because we saw him on TV, playing in The Apprentice. And he did look like he was leading, but on The Apprentice he doesn't lead," he added.
Despite being critical of Trump, Aiken said he thought the president was a "nice guy" and added that Democrats were not helping themselves by slamming Trump.
"I think the Democrats, to some degree, hurt themselves more by constantly saying how horrible Trump is and how horrible the Republicans are because, it just, I think it helps it his argument that people are biased against him when all they hear is he's a fascist, all these horrible things about him," he said, adding: "I kind of feel like we'd be better served to let people see what he's going to do or not do."