Donald Trump's Approval Rating Bottoms Out at Lowest Ever, a Week After Capitol Riot
President Donald Trump's approval rating has hit an all-time low since he took office four years ago.
A new poll from the Pew Research Center shows that two weeks after the U.S. Capitol riot, nearly 70 percent of Americans disapprove of the way Trump is handling his job as president, with the majority saying they strongly disapprove. Comparably, only 29 percent of U.S. adults say they approve of his job performance.
The new figures are lower than in August, when Trump held an approval rating of 38 percent, a number that had remained virtually unchanged since June, when the nation was ravaged by the coronavirus pandemic and swept by racial justice protests in the wake of George Floyd's death in Minneapolis police custody.
Trump's new low approaches that of George W. Bush's 25 percent during the 2008 financial crisis and Richard Nixon's 24 percent during the Watergate scandal.
However, both these approval ratings were from Gallup, which have not released new figures for Trump since the January 6 storming of the U.S. Capitol.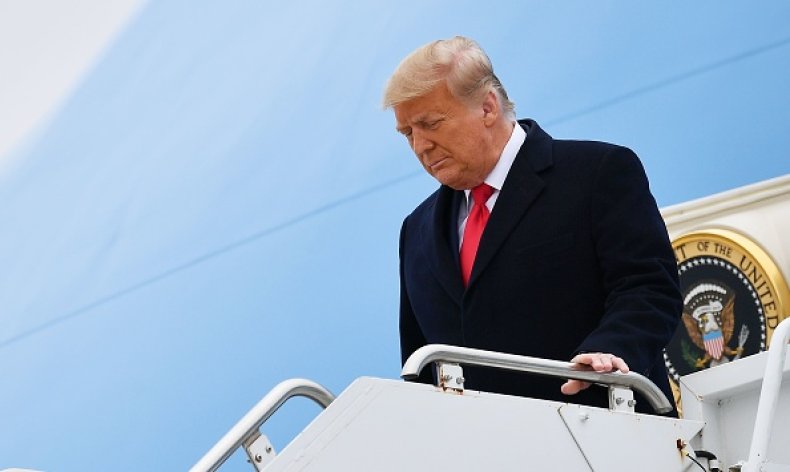 The Pew Research poll indicates that the decline in the president's approval was seen among most major demographics since the summer.
Among white adults, Trump's approval rating has dropped 9 percent since August. For Hispanic adults, approval declined from 28 percent to 17 percent. Approval among Black adults is currently at 4 percent, a 5 percent decrease from August.
The decline in approval is most notable among Republicans and Republican-leaning independents. The figure for those groups has fallen 17 percent since the summer.
Since last week's assault on the Capitol, a growing number of voters, even the president's own supporters, have rated Trump's post-election conduct as "poor."
In the weeks following the presidential election, 54 percent of voters said his conduct had been poor, compared with 62 percent after the riot. Trump voters who rated his conduct as poor have doubled since November.
As the White House prepares to transition to Joe Biden's administration, the majority of voters continue to view the president-elect's conduct since the election as excellent or good.
Trump voters have increasingly favored Biden's post-election conduct. Currently, just 34 percent of Trump voters rate Biden's conduct as poor, compared with 42 percent in November.
The majority of Americans say they approve of the job Biden has done so far in explaining his policies and plans for the future to the American people.
Although the public has typically approved of incoming presidents, past surveys from Pew show that Biden's pre-inauguration approval rating, 58 percent, is higher than Trump's was in 2017, 39 percent, and George W. Bush's in 2001, 50 percent.