President Donald Trump's approval rating has dropped below 40 percent in three new polls amid rising concerns of a looming recession.
A new ABC News/Washington Post poll, released Tuesday, shows Trump's approval rating at 38 percent among Americans, with 56 percent disapproving of his performance in the Oval Office. Conducted in early September, the results come as Americans have become increasingly concerned that the U.S.' trade war with China may cause a recession in the coming months.
The president's approval rating stands at 39 percent, according to a new CNN/SSRS poll, also released on Tuesday, with 55 percent disapproving of the president's performance. Compared to CNN/SSRS' last poll, Trump's approval rating dropped by one percentage point, while his disapproval rating rose by one point.
Gallup's latest figures also has Trump's approval rating at 39 percent, with 57 percent of respondents disapproving of the president's job performance. Conducted between August 15-30, the results show a two percent drop in Trump's approval rating from last month, which had him at 41 percent.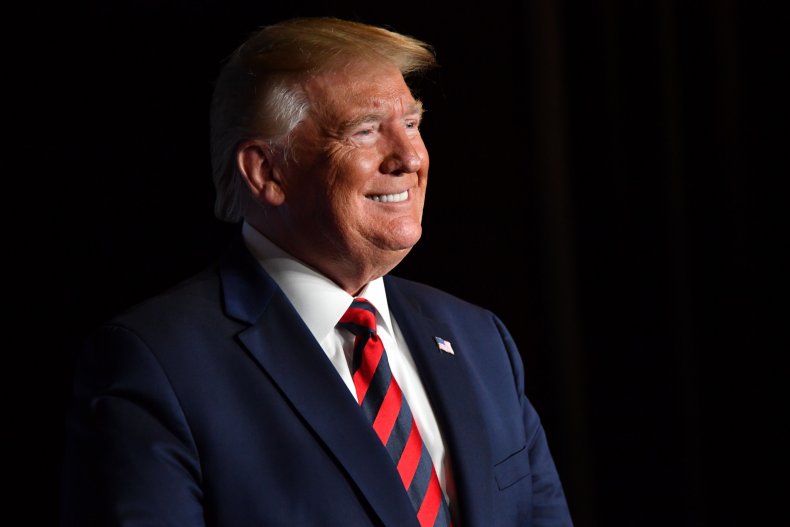 The ten-year Treasury note dropped below the two-year yield last month for the first time in over a decade. Many economists and experts have interpreted the trend as a sign of a looming recession.
Trump has often touted America's strong economy as one of his main accomplishments throughout his presidency. However, although 56 percent of those surveyed in the Post/ABC poll said the economy was in "excellent" or "good" condition, the figure shows a sharp drop from last year, when 65 percent viewed the economy as favorable. Trump's handling of the economy also slipped by five percentage points to 46 percent approval, a five percent drop from 51 percent in July.
In addition, 6 in 10 Americans surveyed believed a recession is likely to hit the U.S. next year.
Trump attacked the Post/ABC poll as "the worst and most inaccurate poll of any taken prior to the 2016 Election" in a tweet on Tuesday. "One of the greatest and most powerful weapons used by the Fake and Corrupt News Media is the phony Polling Information they put out," the president added. "Many of these polls are fixed, or worked in such a way that a certain candidate will look good or bad. Internal polling looks great, the best ever!"
The president has often taken to Twitter to complain and dispute his approval ratings from various surveys. Earlier this week, Trump tweeted, "94% Approval Rating in the Republican Party, a record. Thank you!"