Donald Trump's Approval Rating Hits New Record Low, Making Him the Most Unpopular President in Poll History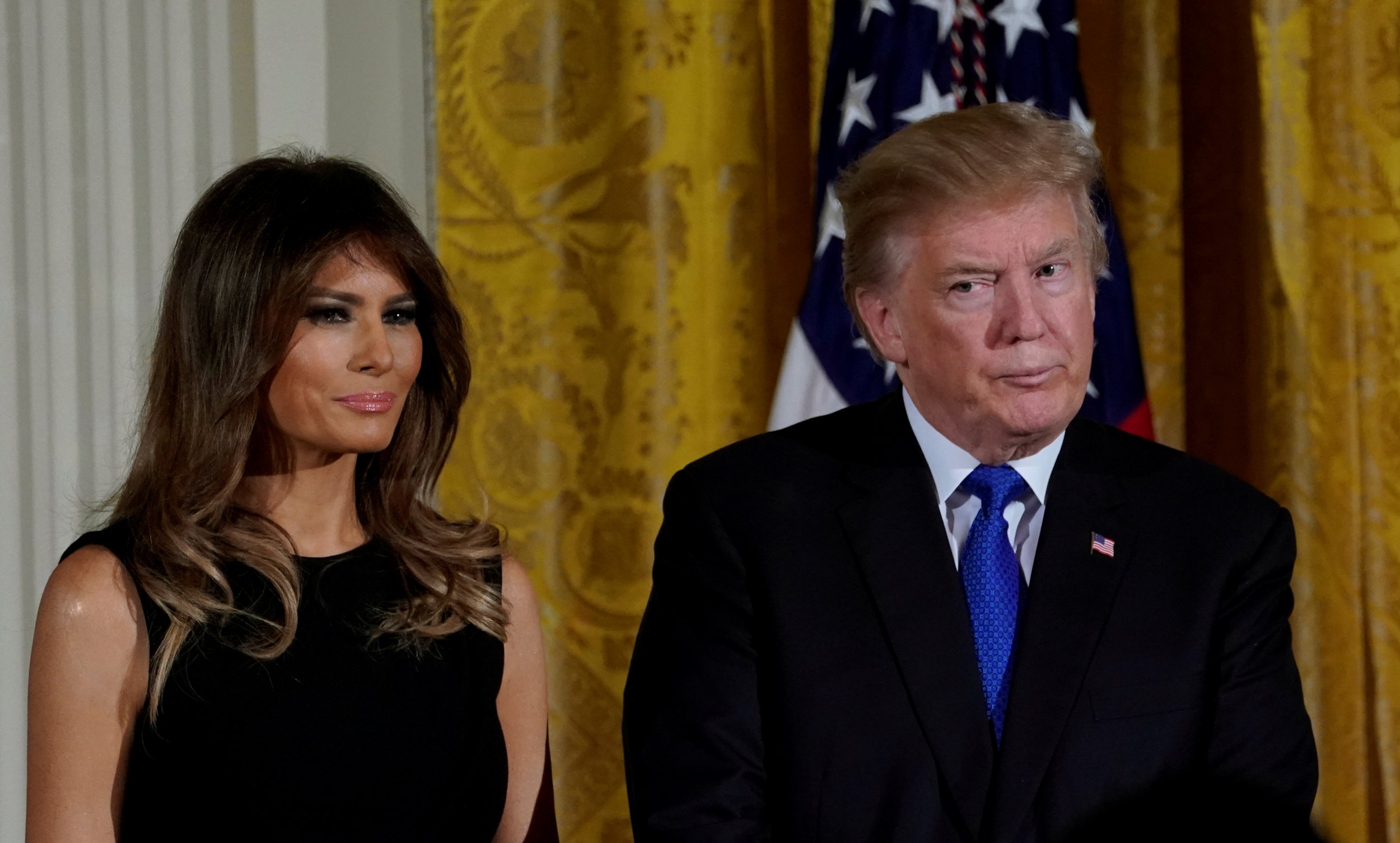 Donald Trump's approval rating has reached the lowest point of his 11-month-long presidency, dropping to 32 percent this week as his embattled White House administration has shrugged off allegations of sexual assault, collusion with Russia and ineffective leadership. The president's disapproval rating was 63 percent in the Pew Research Center survey released Thursday, a new high for the survey.
The results mark Trump's lowest approval rating in any poll since he was sworn into office in January in front of a smaller than expected crowd. The Pew poll said Trump's approval rating had decreased from February, when he was at 39 percent. In October, the president saw a 34 percent approval rating. Meanwhile, just 59 percent said they disapproved of the former reality-TV star in Pew's October survey, the previous high mark for that measurement.
"Since Trump became president, his job approval ratings have been more polarized than past presidents during their first year in office. That remains the case today, but his job ratings are lower today among Republicans than they were in February," Pew said in its report.
Various probes into Trump's potential connections to Russia haven't helped his popularity. Roughly 59 percent of Americans said collusion between Russia and the president's campaign ahead of the 2016 election "definitely or probably occurred." About 30 percent said "senior Trump officials definitely had improper contacts with Russia during the campaign."
Only 30 percent of respondents said collusion between Trump officials and the Kremlin "definitely or probably did not happen." Republicans were unlikely to believe the allegations and investigation findings, with only 26 percent of GOP voters saying collusion probably or definitely had occurred.
The poll conducted between November 29 and Monday has a margin of error of 2.9 percentage points. A separate one taken during the same period showed the president's approval rating had dropped to 33 percent, down from a high of 45 percent during his first week in office.
The poll was taken after independent prosecutor Robert Mueller's investigation resulted in indictments of former Trump campaign manager Paul Manafort and Rick Gates, one of his business partners, and guilty pleas from ex-campaign adviser George Papadopoulos and former national security adviser Michael Flynn. The investigation into the 2016 election is ongoing.
"The survey was being conducted when Trump's former national security adviser, Michael Flynn, pleaded guilty to lying about contacts with Russian officials during the presidential transition. There are no significant differences in opinions about whether senior administration officials had improper campaign contacts with Russia, or in views of Mueller's investigation, in interviewing conducted before and after Flynn pleaded guilty on December 1," Pew noted.
Trump is the least popular president in modern history, according to FiveThirtyEight. "Trump's early-term unpopularity is unusual. In the decades since World War II, the average first-term president before Trump had an approval rating of 62 percent on his 175th day in office," the site wrote in July, when Trump's approval rating was 39 percent.