Donald Trump's Approval Rating Is Low Despite Strong Economy Due to 'Mainstream Media': Pro-Trump Fox News Guest
A pro-Trump radio host said as a guest on Fox News that President Donald Trump's low approval rating doesn't match up with the booming economy because of the "mainstream media."
Fox News host Leland Vittert on Sunday told radio host R.J. Harris that Real Clear Politics had Trump's average approval rating at 42.2 percent and his average disapproval rating at 54.1 percent from August 15 to 30 based on all reliable polls. Vittert also pointed out that a recent ABC poll had Trump's approval rating among African Americans at only 3 percent.
"Where's the disconnect?" Vittert asked Harris.
"Well, the disconnect I think is still in the mainstream media," Harris replied. "The mainstream media is blamed for everything, so I'm not trying to take the easy path here, but they spend, you know, so much time beating him up."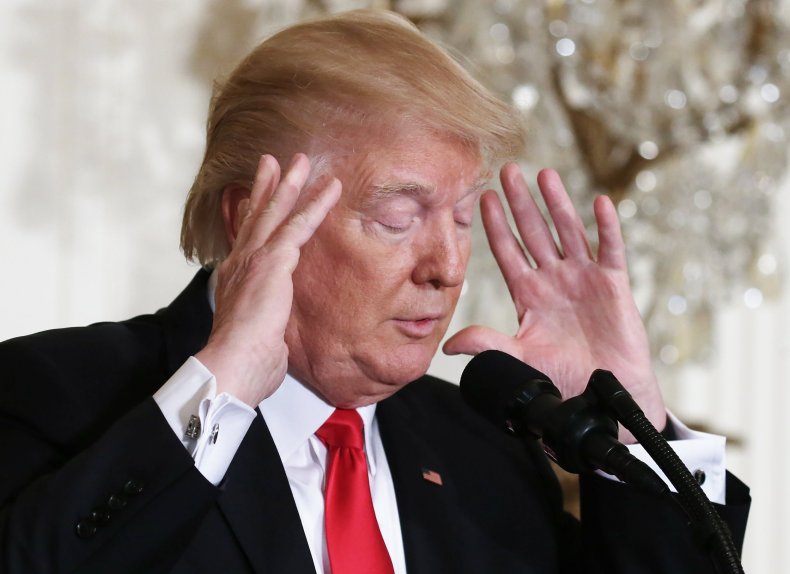 Harris continued that Trump is "getting no credit for NAFTA" and recently arranging a new agreement with Mexico.
"Once again the Art of the Deal negotiator brought Mexico to the table and Canada is our biggest trading partner and they're going to come to the table and everybody precluded this when he started down this path," Harris said. "He can never do anything right."
Vittert pressed Harris harder.
"When you sit here and continue to say blame the mainstream media, people are smart," the Fox News host said. "If their pocketbooks are full and they're feeling good and they're out buying stuff and they feel like they're going to get a promotion and a raise at work, do they really care what the mainstream media tells them?"
Harris responded, "Well, overall no. And I think America is pretty darn happy right now."
Vittert then interjected, "If people are so happy why isn't it reflected, you think, in the polling numbers?"
Harris said he was not sure why Trump's approval rating among the African American community is not higher.
"They're doing much better, so is the Hispanic community," Harris said.
Harris seemed to be echoing Trump's tweet on Sunday.
"The fact is that African/American unemployment is now the lowest in the history of our country. Same with Asian, Hispanic and almost every other group," the president tweeted. "The Democrats have been all talk and no action. My Administration has already produced like no other, and everyone sees it!"
Trump also retweeted his post from Friday stating that the conservative-leaning Rasmussen Reports Poll "just came out at 48% approval rate despite the constant and intense Fake News."