Donald Trump's Approval Rating in Swing Counties and Election Strongholds Show How Unpopular He Is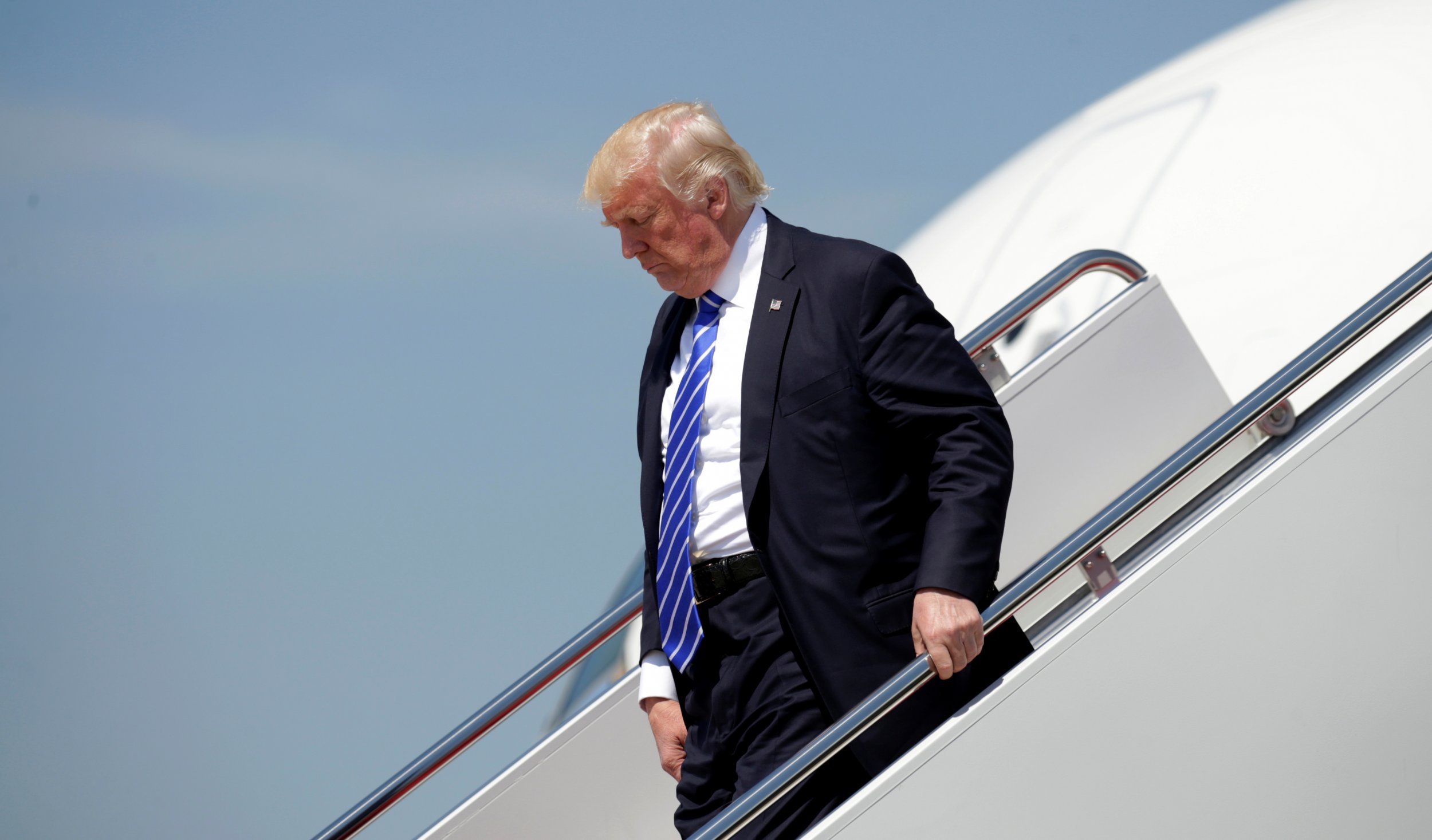 The places that loved Donald Trump in the 2016 election have begun to grow wary of the president, a new poll indicated Thursday.
The latest survey from Monmouth University found that Trump's approval rating has fallen in the counties that he won over Democratic nominee Hillary Clinton by 10 or more percentage points. In March, the 2,500 Trump stronghold counties gave the president a 55 percent approval rating. That fell 4 percentage points to 51 percent in the latest poll.
Perhaps more importantly, Trump's approval rating has plunged in the so-called swing counties that helped decide the election. There were 300 counties in which the margin between Clinton and Trump was in the single digits, according to Monmouth. In those counties, Trump's approval rating dropped from 41 percent in March to just 34 percent in the latest poll.
"Trump has been losing support in the places that matter most," said Patrick Murray, director of the Monmouth University Polling Institute, in a statement.
Somewhat predictably, Trump's approval rating was awful in counties that voted strongly against him in November. In the more than 400 counties that voted against him by 10 or more percentage points, the president's approval stood at just 28 percent, a 5 percentage-point drop from March.
Overall, Monmouth pegged Trump's approval rating at just 39 percent while 53 percent of the country disapproved. The poll sampled 1,002 U.S. adults via telephone interviews from May 12 through May 17. It had a margin of error of plus or minus 3.1 percentage points.
Trump's approval rating has continued to fall as the controversies surrounding the White House have piled up, including an ongoing investigation into his campaign's potential cooperation with Russia meddling in the election, the firing of former FBI Director James Comey and the president reportedly divulging classified intelligence to a Russian official in the Oval Office. A Morning Consult/Politico released a poll this week, for instance, found the president's job approval among registered voters had hit a new low of 42 percent and that "strong approval" among Trump voters fell 7 percentage points.