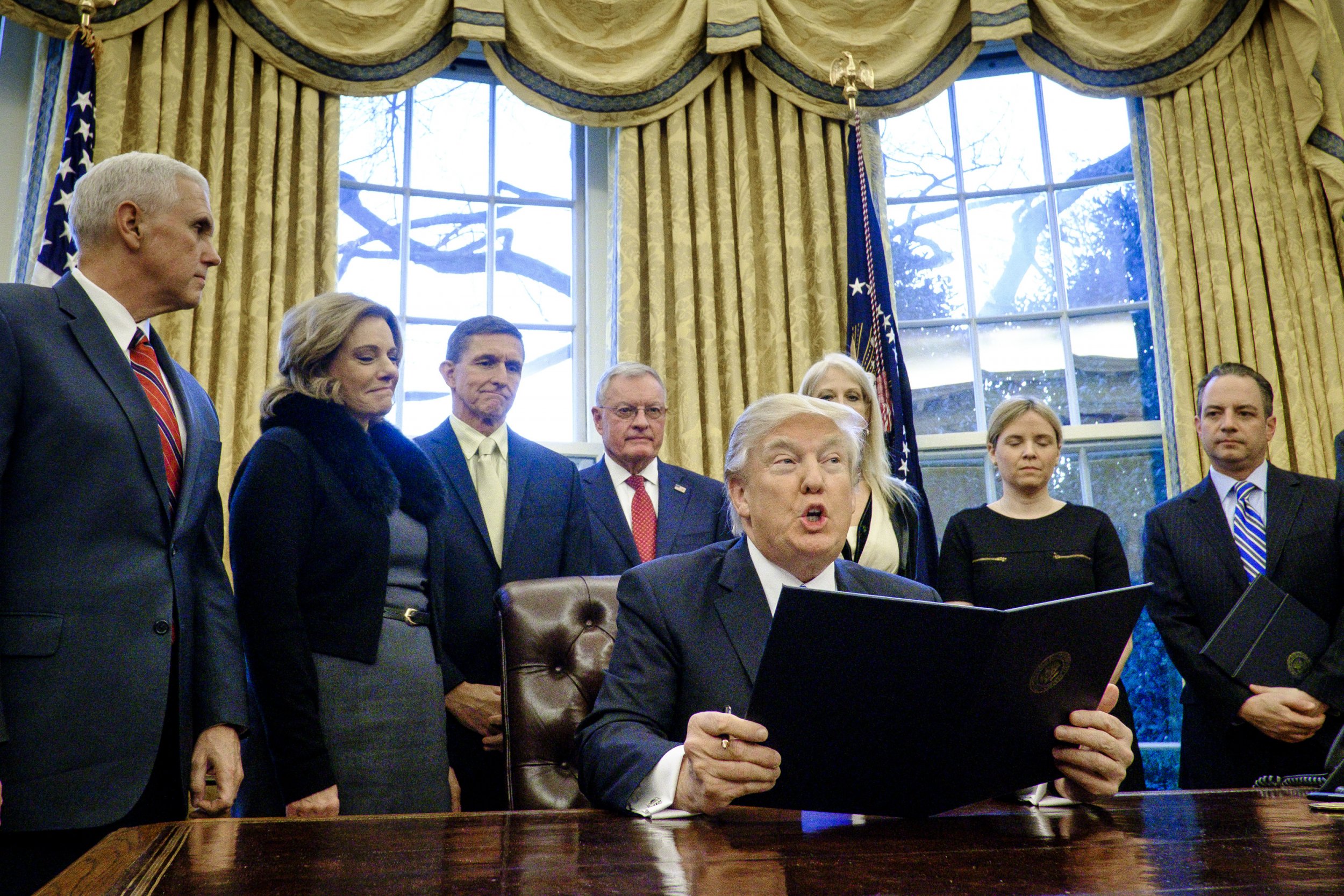 Donald Trump's election has changed the rules of the game, thrusting American businesses and consumers into an unprecedented period of policy unpredictability in the world's largest economy. While political risk is traditionally associated with emerging markets, the developing world no longer has a monopoly on that uncertainty.
The volatility that has accompanied the early weeks of Trump's presidency is nothing new to many nations of the global south—countries in Africa, Latin America, and parts of Asia. During this administration, Americans, in their personal and business lives, will learn what those in modern emerging markets know far too well: Politics can disrupt even the best-laid plans.
U.S. companies will have to adapt to three new realities in the Trump era: personality over policy; conflict of interest confusion; and devil at the door pessimism. In doing so, they can hopefully learn the resilience, flexibility and improvisation that characterizes successful emerging market companies.
Personality First Politics
The illusion of exceptionalism has been shattered as Americans suddenly realize that many of the dynamics that have shaped 21 st century global politics have resonance at home. President Trump is following in the footsteps of populist leaders such as Rodrigo Duterte of the Philippines. Neither is afraid of controversy, self-centered approaches to governance or flouting established policy-making processes. Before the 2016 elections in both the United States and the Philippines, both men made international headlines for their pugnacious attitudes, lewd comments about women, and intolerance to criticism.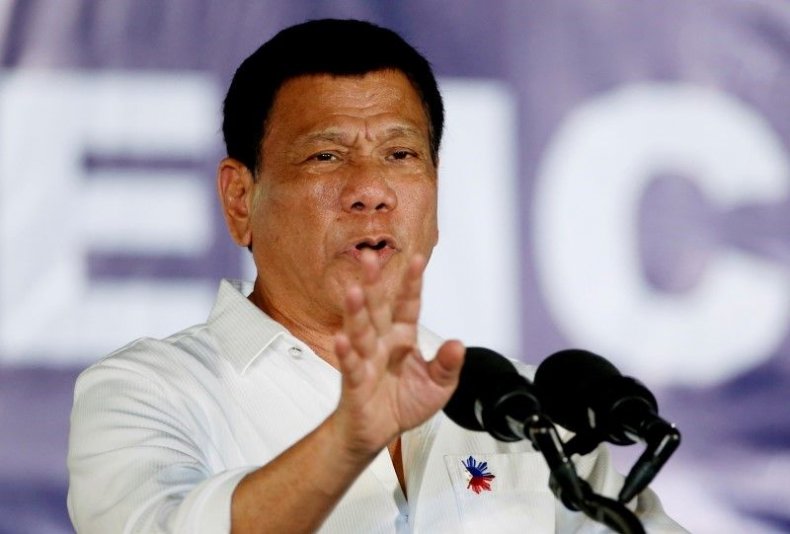 Since being elected, they have embraced law-and-order approaches that reflect their own world views rather than fact-based policy responses to security challenges. Trump has recently sown chaos at American airports by issuing an executive order halting immigration from seven countries he has falsely associated with terrorism, while Duterte has been directing a scorched earth war on drugs framed in personal terms with him as the Punisher of social evil, willing to kill even his own children if they were to become addicts. They also share a propensity to lash out at everyone that disagrees with their tactics—even the pope —which stymies reasoned policy debate. As America's new leader continues to build out a narrative of personal persecution by the global media, presidential press conferences risk following the Filipino model of becoming a reality show for a no-filter president and his personal priorities.
Conflicts of Interest
Parallels from emerging markets are not limited to volatile temperaments, but also include murky ties between the president's personal and political interests. In Kenya, the intermingling of politics and business—such as when a dairy company owned by Kenyan President Uhuru Kenyatta announced it was expanding to Nigeria, just days after the Nigerian president visited the East African country— continues to draw criticism.
Like Trump, President Kenyatta is a businessman-turned-politician. His father, Kenya's first president, amassed enormous landholdings and wealth across industries from banking to transport, from hospitality to agriculture. The continued international expansion of the Kenyatta family's business empire following the 2013 Kenyan presidential election points to how seamlessly, as Kenyan anti-corruption activist John Githongo describes, "conflict of interest has been normalized."
The youngest Trumps, now nominally in charge of their father's businesses, appear to have already caught onto the upsides of having a patriarch in office. While closing a business deal in Japan in November 2016, Ivanka Trump joined her father in a meeting with the country's prime minister. A charity event offering access to the U.S. president in return for donations to unnamed "conservation charities," which listed his sons Eric and Donald Jr. as "honorary co-chairmen," recently stoked controversy in the American media. Moving forward, calls for greater transparency and the establishment of blind trusts—where the business interests of a person in public office are independently managed to prevent conflicts of interest—may have as much impact in the U.S. as they have in Kenya, and conflicts of interest may be a persistent shadow throughout Trump's term.
Devil at the Door Pessimism
Despite global statistics showing that the world population is getting healthier, less poor and more educated, Trump's dark inaugural address taps into the lurking sentiment that the end is near. Characterization of the status quo under former president Barack Obama as "the American carnage" reflected Trump supporters' concern that the changes of the past decades have left them without an easy path for social and economic progress.
Trump's manipulation of Americans' fears of change is a play right out of the book of the world's best strongmen, from Russia's Vladimir Putin to Egypt's Abdel Fattah el-Sisi. In the face of political and economic woes, Sisi continually shifts the blame to Islamists while stoking nationalist sentiment through elaborate displays. During 2015 flooding in Alexandria, the Egyptian government blamed the Muslim Brotherhood for blocking the drains. In 2016, Sisi sailed down the Suez Canal to commemorate the waterway's controversial $8 billion expansion, while state television broadcast shots of the canal to the theme tune of Game of Thrones.
Trump's inaugural address, an angry salvo against Washington of the past in favor of a new nationalist of protectionist era, heralds the arrival of a president who is a master manipulator of anxieties. Like Sisi, Trump promises to "never, ever let [us] down" and save the nation from death and destruction.
Transforming Threats into Triumphs
Despite the divisive controversy, Trump will likely weather these early storms. A similar story has played out in South Africa. During his eight years in office, Jacob Zuma has faced over 700 corruption charges, as well as his fair share of sex scandals. Yet, many of his rural supporters continue to see him as fighter for their economic rights and against the traditional power structure in South Africa. And their backing is likely enough to carry him through his full term.
So, given that Trumpism is a reality for the near term, American companies will have to learn new ways of operating. Businesses will have to become more adaptable to political volatility—they have already had to respond quickly to a surprise immigration ban which "inflicts significant harm on American business," according to the legal brief filed by nearly 100 companies today. They may have to contend with new taxes which reshape established global supply chains. They will have to organize and manage with resiliency and flexibility in mind rather than just efficiency. The dominance of data-dependent decision making will be challenged and being able to frame policy proposals into populist narratives will become a sought-after skill.
In this new age of political uncertainty, the American companies that adapt most successfully will be more likely to not only grow in the U.S., but also find profits in the emerging economies that are home to over 85 percent of the world's population.
Aubrey Hruby is co-founder of the Africa Expert Network and co-author of The Next Africa.