Donald Trump's 'Character Traits' Proved Problematic in Re-Election Bid: GOP Senator
Senator Pat Toomey, a Republican from Pennsylvania, said that President Donald Trump's "character traits" likely resulted in a large number of voters rejecting him at the polls.
The Associated Press and the national television networks called the election for President-elect Joe Biden on Saturday, after the results showed that he had surpassed the 270 electoral votes required to claim victory. Trump has baselessly claimed Biden won by widespread voter fraud and refused to concede. His campaign plans to file legal challenges in several states, including in Pennsylvania. Although Toomey did not fully admit that Biden had won the election, he suggested that the challenges in his state would not be enough to change the results.
"I think the number is probably not big enough to determine the outcome of the election," Toomey said during a Sunday interview with CBS News' Face the Nation. However, he said any legal challenges from Trump's campaign should be heard and allowed to proceed.
"I think, you know, there's no question that—that personality traits and character traits of the president rubbed a lot of people the wrong way. And that was probably problematic for the president. It certainly was," the GOP senator said. But he argued that the Trump administration has been "remarkably successful" with economic and foreign policy outcomes.
While economic growth remained steady for Trump's first three years as president, with unemployment at historic lows, new jobless claims reached historic levels earlier this year amid the novel coronavirus pandemic and resulting shutdowns. The national debt soared throughout Trump's leadership, which as economists have pointed out is highly unusual in a strong economy.
Other Republicans have admitted Trump's defeat, congratulating Biden and Vice President-elect Kamala Harris on their historic win. The duo garnered more than 75 million individual votes, far surpassing the previous record of about 69.5 million set by former President Barack Obama in 2008.
"I just talked to the President-elect of the United States, Joe Biden. I extended my warm congratulations and thanked him for the patriotic message he delivered last night. I also called Kamala Harris to congratulate her on her historic election to the vice presidency," former Republican President George W. Bush said in a Sunday statement.
GOP Senator Mitt Romney of Utah, who has repeatedly criticized Trump since his 2016 campaign, also offered his congratulations to Biden in a Saturday statement.
"Ann and I extend our congratulations to President-elect Joe Biden and Vice President-elect Kamala Harris. We know both of them as people of good will and admirable character. We pray that God may bless them in the days and years ahead," Romney said via Twitter.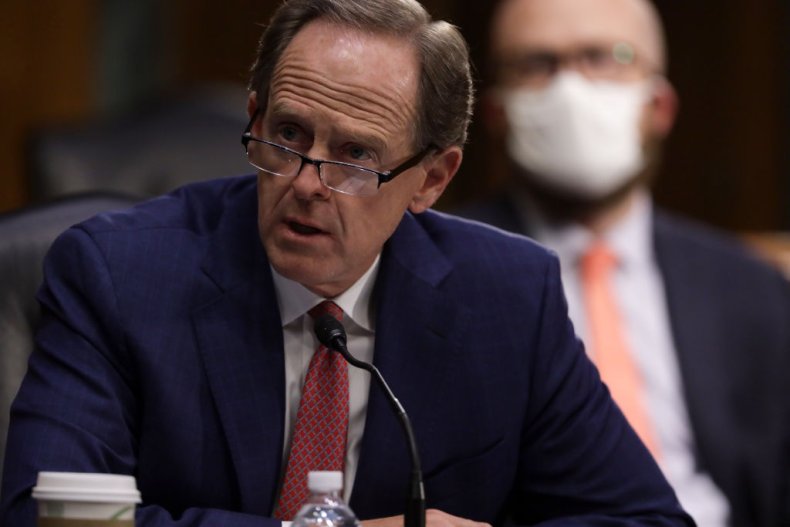 CNN and ABC News have reported that Trump officials and family members of the president have been encouraging him to concede the election. But the campaign has insisted that the election has not been decided, promising to challenge the results in court.
Newsweek reached out to the Trump campaign for comment, but it did not immediately respond.