Donald Trump's Communications Director Hires Lawyer Amid Russia Probe: Report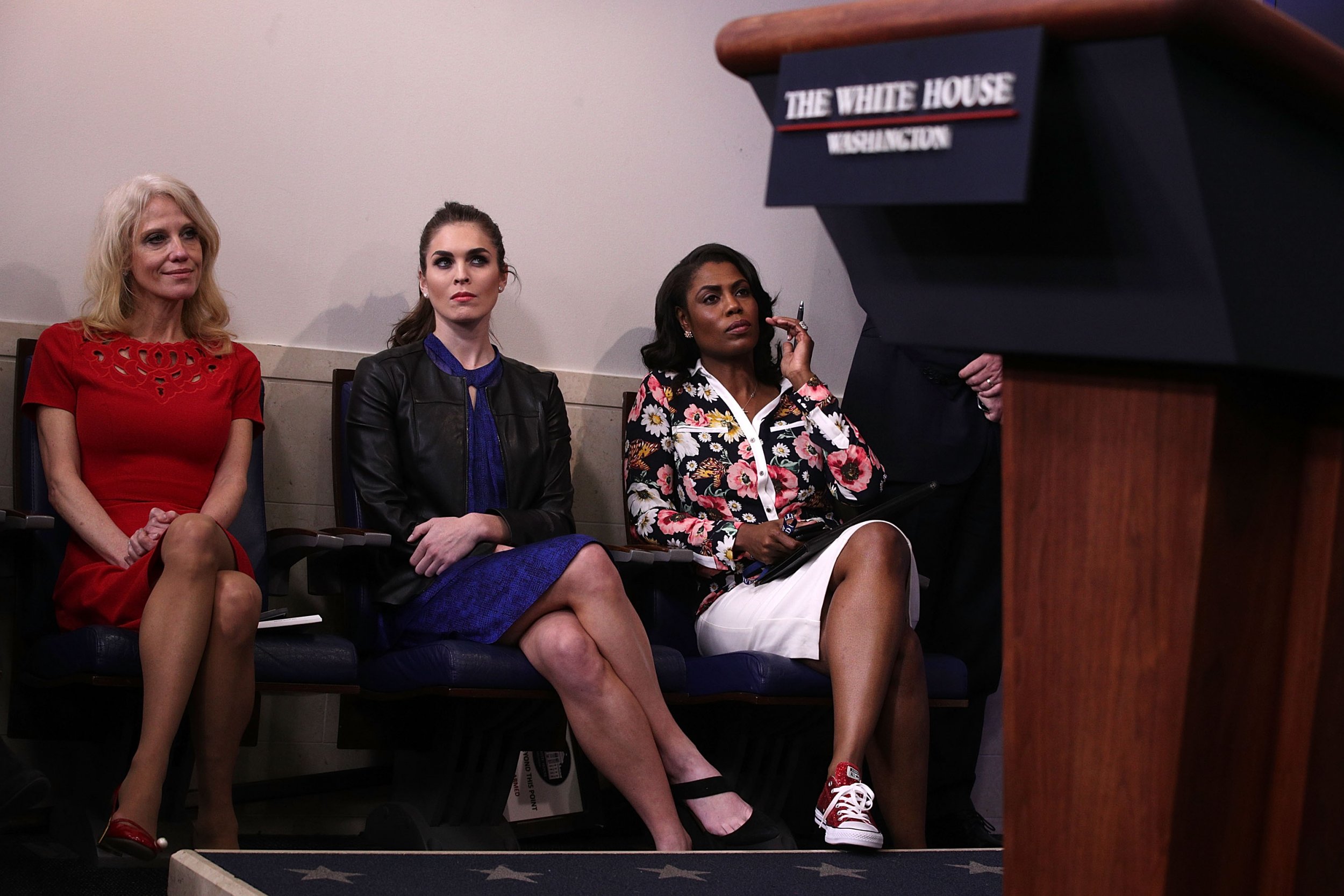 Hope Hicks, President Donald Trump's aide and serving White House communications director, has hired a personal attorney in the wake of an ongoing investigation into the Trump presidential campaign's alleged ties to Russia, Politico reported Saturday.
Hicks had been part of Trump's campaign from the early stages and was promoted to the role of communications director last month after Anthony Scaramucci's turbulent 11 days on the job. Hicks is one of six high-ranking current and former officials whom special counsel Robert Mueller is interested in interviewing as part of the Russia investigation, according to the Washington Post.
As a result, Hicks has hired respected Baltimore attorney and Justice Department veteran Robert Trout, according to multiple sources to whom Politico spoke on condition of anonymity. Neither Hicks nor Trout commented on the report.
The Trump campaign's alleged collusion with Russia is the subject of congressional probes and an investigation by the Department of Justice. Trump has refused to condemn Russian President Vladimir Putin's agenda, and the U.S. president's relationship with Russia has become a toxic issue in Washington.
Confirming undisclosed contacts with the Russian Embassy cost Mike Flynn, Trump's former national security adviser, his job in record time earlier this year, while Attorney General Jeff Sessions recused himself from the investigation for similar reasons. James Comey, the former FBI director, also lost his job in highly controversial circumstances, and Trump ultimately suggested he had fired Comey because he disagreed with the latter's handling of the investigation.
Also thrust into the limelight because of the controversy is Trump's son Donald Trump Jr., who confirmed he attempted to secure dirt on his father's rival Hillary Clinton from a woman he thought represented the Russian state. Other campaign officials have also been of concern to U.S. lawmakers on account of their previous work alongside Russian state enterprises and Moscow allies.
The White House has denied any of the campaign's dealings led to improper contact with the Kremlin, while Trump's son-in-law Jared Kushner, also implicated in Donald Jr.'s controversy, reportedly said the campaign was too disorganized to collude.