Donald Trump's Dexamethasone Treatment Is Recommended Only for Patients on Oxygen, Ventilators
Dexamethasone, the steroid physicians administered to President Donald Trump as part of his COVID-19 treatment this weekend, is only recommended for coronavirus patients who are mechanically ventilated or require supplemental oxygen, according to National Institutes of Health (NIH) guidelines.
The agency's recommendations about dexamethasone appear alongside a wider set of guidelines regarding the effectiveness of corticosteroids in treating COVID-19 patients. Its guidance relies on findings included in a preliminary report from a large clinical trial that evaluated the effects of dexamethasone in more than 2,100 individuals hospitalized with COVID-19.
The report indicated dexamethasone lowered mortality rates in hospitalized patients who required supplemental oxygen upon admission, and concluded that administering the drug to those patients, and those who require ventilation, was ultimately beneficial. It recommended against using the treatment for COVID-19 patients who do not require supplemental oxygen.
News of Trump's latest treatment, which White House physician Sean Conley confirmed on Sunday, fueled public suspicions about the president's condition and whether his administration is being honest about it. Trump first announced he and the first lady tested positive for COVID-19 early Friday morning. While an initial statement from Conley suggested both Trumps would carry out their quarantine and recovery at the White House, the president was later admitted to Walter Reed National Military Medical Center in Bethesda, Maryland, to receive more consistent care.
Several updates from Conley on Friday and Saturday emphasized Trump was doing well, and the president said the same himself in a video message shared to Twitter Saturday afternoon. However, questions were raised when Conley confirmed that the president's medical team chose to initiate treatment using antiviral drug Remdesivir upon Trump's hospital admission. Remdesivir is not formally authorized for widespread use as a COVID-19 treatment by the Food and Drug Administration (FDA), although it was approved for emergency use in hospitalized patients. On Friday, Conley said in a statement that Trump received Regeneron's experimental antibody cocktail "as a precautionary measure."
Despite the overwhelmingly positive updates from administration officials regarding Trump's health, White House chief of staff Mark Meadows told Fox News his colleagues were "real concerned" about the president's condition on Friday during an interview the following night. "He had a fever, and his blood oxygen level dropped rapidly," Meadows shared Saturday evening, adding that Trump showed signs of "unbelievable improvement" since then. He noted the next 48 hours would be critical in terms of the president's care.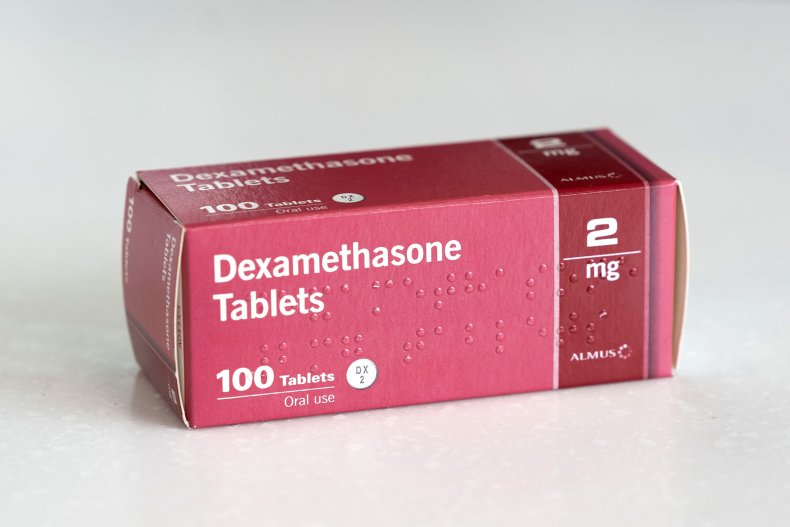 Conley provided more details about Trump's health status and medical treatment during a news briefing on Sunday. The physician said Walter Reed medical staff administered supplemental oxygen to the president after he was admitted. He also acknowledged that in a Saturday press conference he omitted information about Trump taking oxygen Friday at the White House, saying he "was trying to reflect the upbeat attitude of the team."
"Over the course of his illness, the President has experienced two episodes of transient drops in his oxygen saturation. We debated the reasons for this, and whether we'd even intervene," Conley continued. "It was a determination of the team based on the timeline from the initial diagnosis that we initiate dexamethasone."
Conley faces criticism for his handling of public communications since Trump announced early Friday he'd tested positive for COVID-19. Sunday's press conference continued to drive skepticism from medical professionals online, some of whom suggested that Trump would not have received the experimental antibody cocktail, Remdesivir and dexamethasone unless his symptoms were more severe than officials let on.
Vin Gupta, an affiliate assistant professor of health metrics sciences at the University of Washington's Institute for Health Metrics and Evaluation, said a medical team would not ordinarily administer the three treatments in response to dips in a patient's oxygen saturation "unless there's COVID Pneumonia."
"What did his chest imaging show? The American people deserve basic information on their President," Gupta wrote on Twitter Sunday afternoon.
Pneumonia is a potential, and serious, health complication that some patients develop after contracting COVID-19. Data published by the Centers for Disease Control and Prevention shows individuals with COVID-19 and pneumonia account for a substantial portion of total U.S. fatalities associated with the novel coronavirus.
Newsweek reached out to the White House for comments but did not receive a reply in time for publication.
This story was updated at 5:27 p.m. ET to include Gupta's tweet, as well as additional information about Regeneron's experimental antibody treatment and COVID-19 pneumonia.