Donald Trump's 'I Won the Election' Tweet Met with Wave of Memes
President Donald Trump's latest unsubstantiated assertion of victory in the recent US election has sparked an immediate backlash on social media, with Twitter users creating an array of memes mocking the Republican incumbent's handling of the actual results.
Trump on Sunday again claimed—without offering any evidence—to have beaten Democratic challenger and now President-elect Joe Biden in the November 3 poll.
"I WON THE ELECTION!" he wrote in a post on Twitter late on Sunday evening.
The tweet was quickly flagged by Twitter, however, with the tech firm posting an accompanying note which read: "Official sources called this election differently."
Trump has repeatedly alleged the election was marred by widespread fraud and is yet to concede defeat to Biden, who is projected to take 306 electoral college votes to Trump's 232 and is more than five million popular votes clear of the latter's 73.1 million votes.
Instead, Trump's election campaign has filed lawsuits challenging the vote counts in a number of states.
Several cases have already been thrown out by judges and election officials on Friday declared the November 3 vote the "most secure in American history."
The Cybersecurity and Infrastructure Security Agency said in a statement there was "no evidence that any voting system deleted or lost votes, changed votes or was in any way compromised."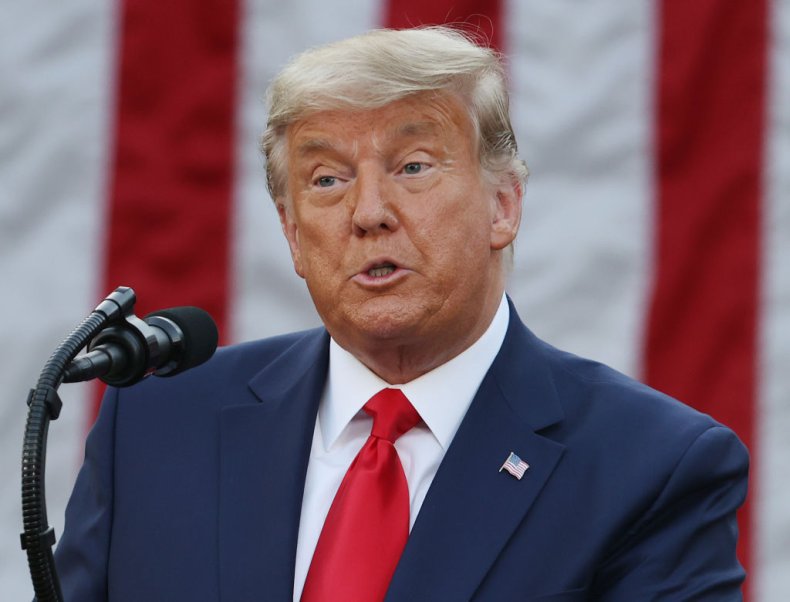 Reacting with ridicule to Trump's latest comments on the election results, several Twitter users were meanwhile quick to dispense with memes featuring bogus claims of their own.
Mimicking the president's approach, several claimed to have won the lottery, despite their numbers saying differently.
"I WON THE LOTTERY! 2 OF MY NUMBERS HIT, BUT WHEN I CALLED IN FOR THEM TO STOP THE COUNT THEY TOLD ME TO SHUT UP! ITS RIGGED I TELL YOU!!!!!," Twitter user @Rgutierrez2019 posted.
Fellow user @smilemorefolks also poured scorn on the president's approach with a similar meme.
The online pile-on quickly saw "I WON THE LOTTERY" begin to trend on Twitter as several others also mocked Trump's refusal to accept defeat.
"I WON THE LOTTERY" is trending because the outgoing US President who refuses to accept he lost keeps tweeting 'I WON'," Twitter user @BrooklynBoyB posted.
Other Twitter users also took aim at Trump's approach, albeit in a slightly different manner, and jokingly declared themselves to be "Spartacus", "Batman", "the eggman" and a "25 year old supermodel" in response to the president's own unfounded claims.
The backlash came after Biden's campaign moved to call for the federal government to sign off on an official transition of power so that the President-elect's team can receive national security briefings and address the ongoing coronavirus pandemic ahead of his inauguration on January 20.
"What we really want to see this week ... is the General Services Administration issue that ascertainment," Ron Klain, Biden's incoming chief of staff, told NBC News' Meet the Press on Sunday.
But GSA administrator Emily Murphy, who was appointed to her position by Trump in 2017, has not yet determined that "a winner is clear," Reuters news agency quoted a spokeswoman as saying last week.
Murphy's stance has effectively delayed the Biden team's access to millions of dollars in federal funding and the ability to meet with officials at intelligence agencies and other departments.