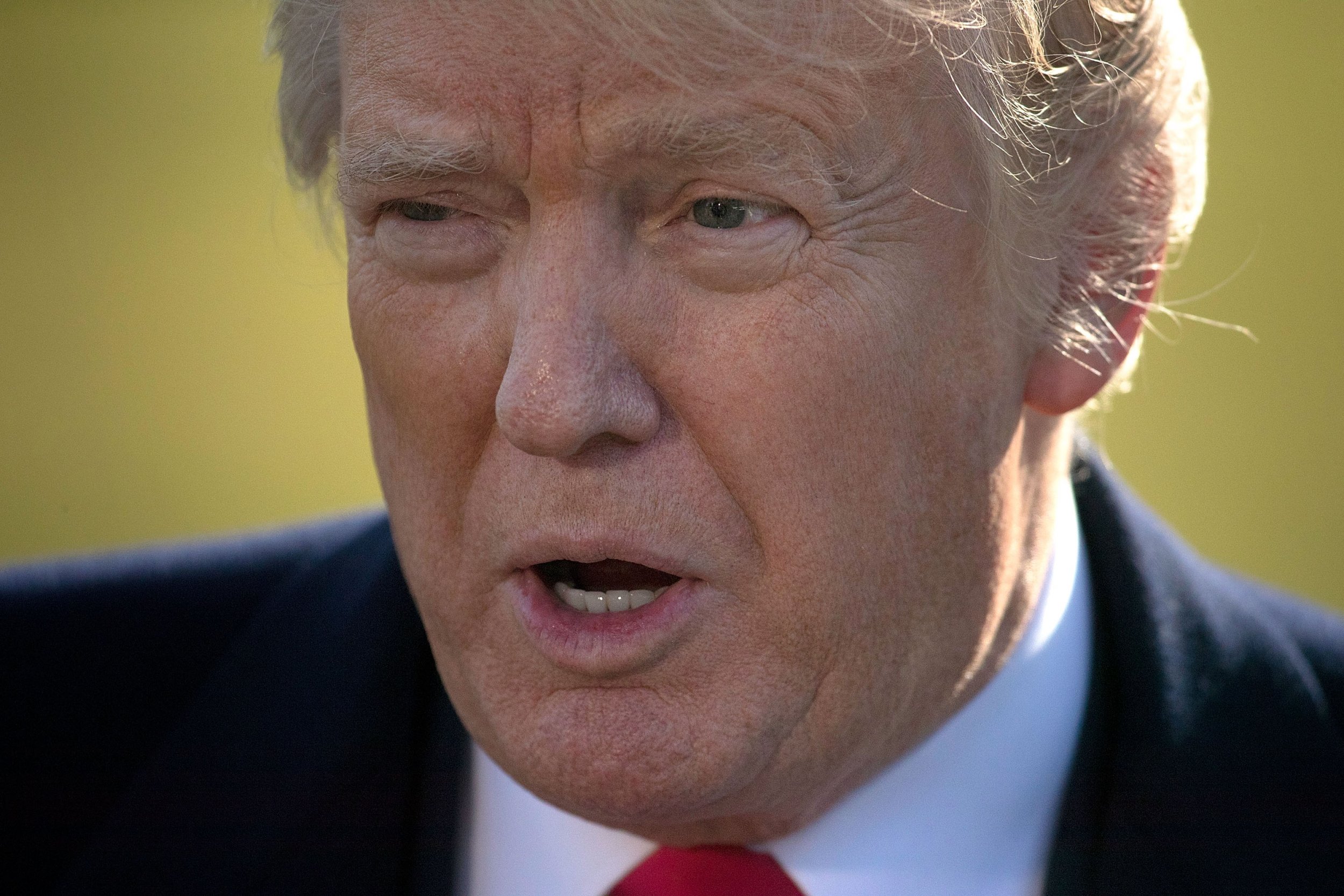 President Donald Trump rang in the New Year on Twitter with a three-and-a-half minute long highlight reel from 2017 featuring his nomination of Supreme Court Justice Neil Gorsuch and response to hurricanes that caused billions of dollars in damage.
"What a year it's been, and we're just getting started. Together, we are MAKING AMERICA GREAT AGAIN! Happy New Year!!" President Trump wrote in his last tweet of 2017.
"We're going to have a fantastic 2018. We're off to a very good start, as you know, with the great tax cuts," Trump said as he stopped to chat with the media as he entered his New Year's Eve party at Mar-a-Lago Sunday night.
As he spoke with reporters, Trump also touted rolling back restrictions on oil drilling in the Arctic National Wildlife Refuge (ANWR) and repealing Obamacare's requirement that every American purchase health insurance.
Shots of American military equipment, including jets and the president's personal Marine One helicopter, also liberally dotted the president's 2017 highlight reel. A hug with Canadian Prime Minister Justin Trudeau and meetings with Japan's Shinzo Abe and France's Emmanuel Macron also made the cut.
Read more: Trump's Attacks on the LGBT Community in 2017 Contradict His Campaign Promises
The reel shows a clip of Trump in Puerto Rico after it was struck by Hurricane Maria. Large parts of the U.S. island territory are still without power three months after the storm. Leaders on the island have been critical of the Trump administration's response to the disaster, but the administration appears to consider its response a highlight.
"We have created more than 2 million jobs since the election," Trump said in the video. "Unemployment is at a 17-year low. The stock market is at an all time high and hit yet another all-time-high, the 85th time since my election," Trump added. Job growth during his presidency has been sluggish, but nearly on par with the previous seven years.
The president also lauded his efforts to cut regulations afecting the environment, food safety, and consumer protection.
Trump also promoted the Republican tax bill, the largest piece of legislation passed last year, nothing that the "typical family of four earning $75,000 will see an income tax cut of more than $2,000." The bill will also save corporations and America's wealthiest even more.
Trump's presidency has faced several hurdles during its first year as it passed few major pieces of legislation and faced an ongoing investigation into his election campaign's links to Russian interference in the election.