Donald Trump's Jerusalem Plan Is Insulting to Jesus, Palestinian Leader Says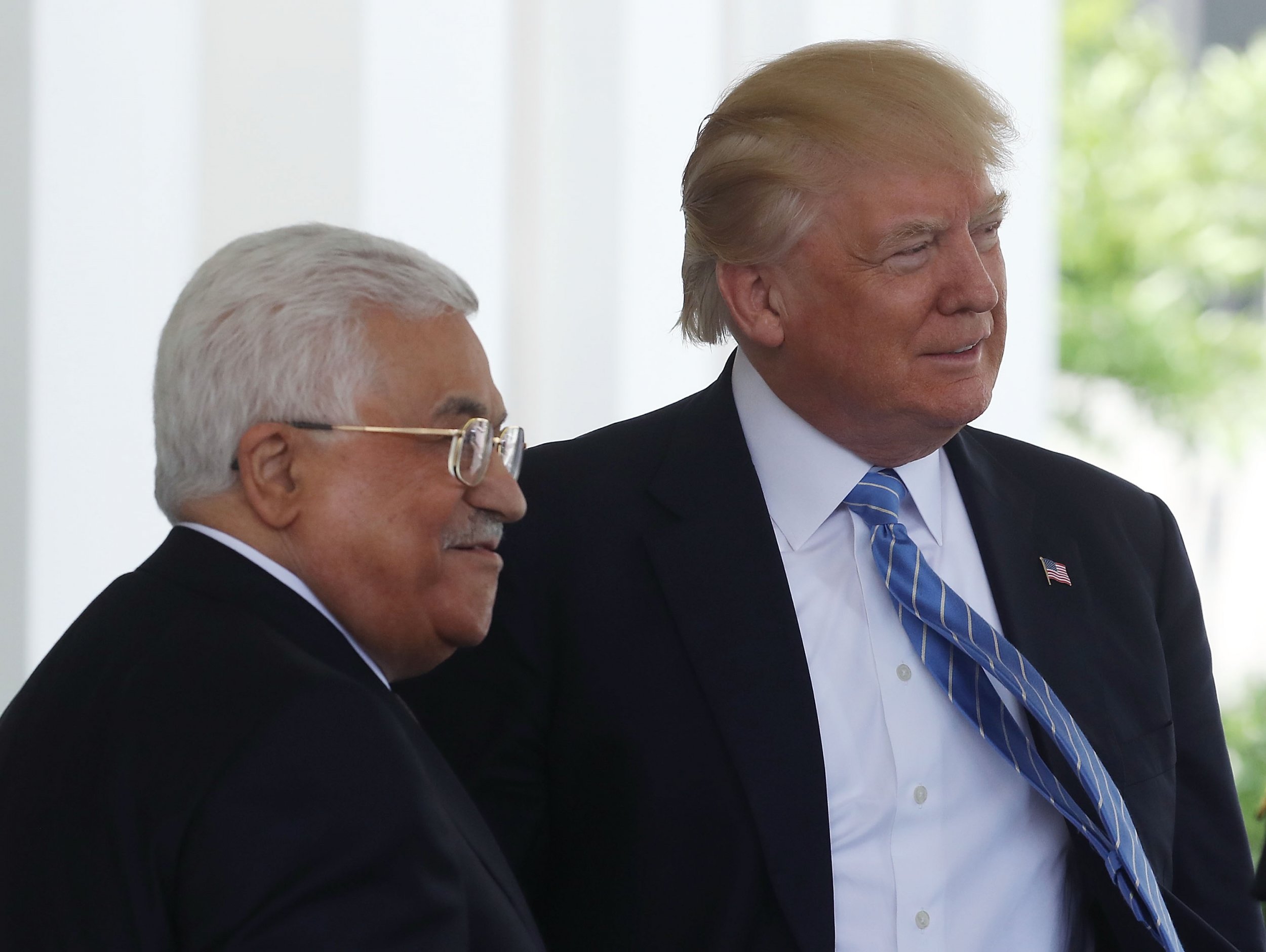 Palestinian President Mahmoud Abbas issued a stinging rebuke of President Donald Trump and his efforts toward peace in the Middle East on Friday, calling his plan "insulting" to the "message of Jesus."
In a Christmas message that is unlikely to be well received in the White House, Abbas said that Palestinians would never accept a peace plan from the U.S. while steps were in place for the U.S. embassy to move from Tel Aviv to Jerusalem, recognizing the ancient city as Israel's capital.
He said the U.S. was biased in favor of Israel and of its settlement enterprise in East Jerusalem and throughout the West Bank, which much of the international community considers illegal.
East Jerusalem hosts the holiest site in Judaism, the Temple Mount, and the third-holiest site in Islam, the Haram al-Sharif, or Noble Sanctuary.
Abbas said the Trump administration's peace plan "is not going to be based on the two-state solution on the 1967 border, nor is it going to be based on international law or U.N. resolutions."
His letter was sent after meetings in Saudi Arabia and at the beginning of talks with French President Emmanuel Macron. Abbas embarked on a round of diplomacy after Trump's decision to move the embassy.
"This time every year, the souls of billions of people turn to Bethlehem to celebrate the birth of Jesus Christ, the messenger of love, peace and justice," Abbas wrote.
"Bethlehem, the birthplace of hope, continues to be affected by Israeli policies. Regretfully, the U.S. has decided to reward such policies by recognizing Jerusalem as Israel's capital.
"It is because of this U.S. decision to support illegality and the blatant violations of our rights, that we will not accept the U.S. as the mediator in the peace process nor are we going to accept any plan from the U.S. side. The U.S. chose to be biased," he wrote.
"We are inspired by the message of Jesus, who refused injustice and spread a word of hope. The Holy Bible says 'Blessed are those who hunger and thirst for justice, for they will be filled.' Threats against those who support justice will be met with the same spirit and response from our nation and from millions of dignified people around the world."
On Thursday, a Jerusalem monument was daubed in Arabic graffiti, which read, "Trump, Jerusalem is ours." Israeli police have opened a hate-crime investigation.