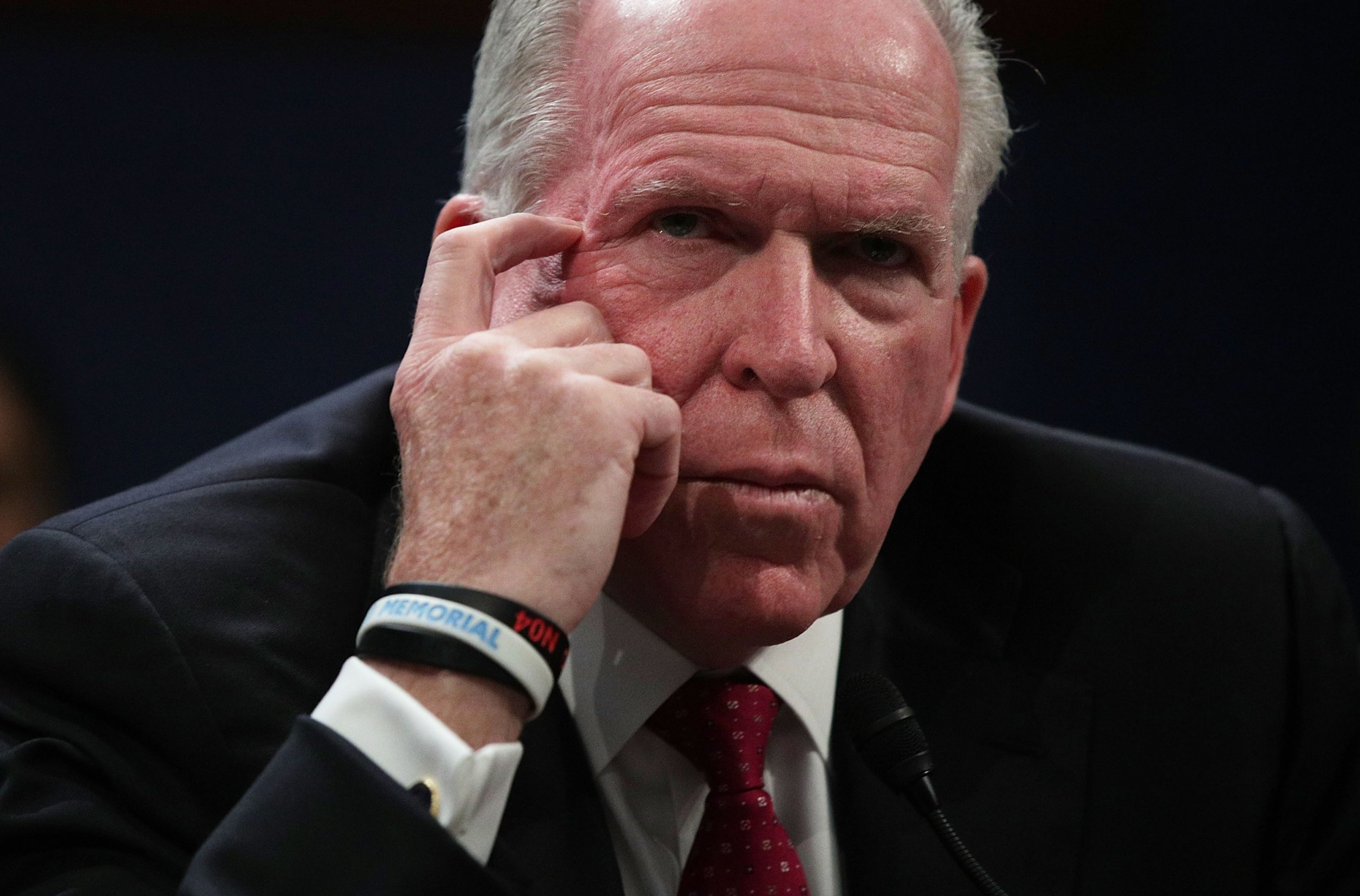 President Donald Trump is exhibiting "qualities usually found in narcissistic, vengeful autocrats," the CIA director said, after the administration threatened nations that do not back its push to recognize Jerusalem as Israel's capital.
The status of Jerusalem is a longstanding issue as it is a historic city steeped in Jewish, Christian, as well as Muslim history and is home to communities from each faith. The city is claimed as capital by both Israel and the Palestinians, but after almost a year with few signs of a concrete foreign policy agenda from the Trump White House, the U.S. has taken up the cause of moving its embassy from Tel Aviv to Jerusalem.
Washington's envoy in the United Nations, Nikki Haley said she will be "taking names" of any country that votes to condemn Trump's Jerusalem move. Trump doubled down on the threat, suggesting he would cut off countries that break ranks with the controversial move.
"Let them vote against us," he said. "We'll save a lot. We don't care. But this isn't like it used to be where they could vote against you and then you pay them hundreds of millions of dollars," he said. "We're not going to be taken advantage of any longer."
Leveraging aid and investment on the Jerusalem issue reminded John Brennan, who headed the CIA until earlier this year, to the sort of demands despots make of their subjects.
"Trump Admin threat to retaliate against nations that exercise sovereign right in U.N. to oppose U.S. position on Jerusalem is beyond outrageous," he wrote on Twitter. "Shows @realDonaldTrump expects blind loyalty and subservience from everyone—qualities usually found in narcissistic, vengeful autocrats."
The vote to condemn Trump's Jerusalem move, which he hoped to scupper with threats, resulted in a resounding, albeit symbolic, defeat.
Lining up in support of the United States and Israel were only seven other states, namely Togo, Micronesia, Nauru, Palau, Marshall Islands, Guatemala and Honduras.
Voting against the U.S. and in favor of condemning the administration's moves were 128 countries, including 22 members of the EU, including historic U.S. allies such as the U.K. and France. The vote even compelled Germany—traditionally abstaining on votes pertaining to Israel—to join the vote in favor of condemning the U.S. move. Major recipients of U.S. aid such as Egypt, Afghanistan and Iraq also voted for condemning the move.
Another 35 countries abstained from the vote, including U.S. neighbors Canada and Mexico, while 21 delegations were absent from the vote.