Donald Trump's 'Kryptonite' in 2020 Election Could Be 'Ridicule' by Al Franken, Bill Maher Says
Comedian and political commentator Bill Maher suggested on Friday that President Donald Trump could be taken down in the 2020 election by none other than a fallen Democrat.
"We need Democrats to be laser-focused on the one thing that really matters—finding out what is Trump's kryptonite," Maher said on HBO's Real Time show which he hosts. "I think its ridicule."
"The one thing that gets under his skin, besides red dye No. 2, is being made fun of," Maher said, then referenced how Trump "seethed" when Obama made fun of him at the Correspondents' Dinner.
"The hair on the back of his neck stood up, which was fascinating to watch since it's been transplanted to the front of his head," Maher said of Trump's unusual hairdo.
Maher said that America needs "someone who can shred Trump like a standup takes down a heckler because Trump is a heckler.
"And to fight him, we need a comedian," Maher continued. "That is why tonight, after serious thought and consideration, I am officially announcing that I, Bill Maher, think it would be a great idea if Al Franken got back in the game!"
Maher's comment drew laughs from the audience. Franken, the Democratic Senator from Minnesota who resigned last December amid sexual misconduct allegations, apologized but said he was not sure he was guilty. Some saw Franken's downfall as the loss of an iconic progressive political figure.
"He's good enough, smart enough, and dog gone it, people still like him," Maher said.
The television host said that women should always be heard and that the majority who report serious abuse are usually being truthful, but that there are still some women who may lie and make false accusations.
"I believe Al," Maher said. "Are Democrats going to permanently send away one of our A-list warriors for being a waist grabber? He didn't drive her off a bridge and leave her to drown. Can we get some perspective?"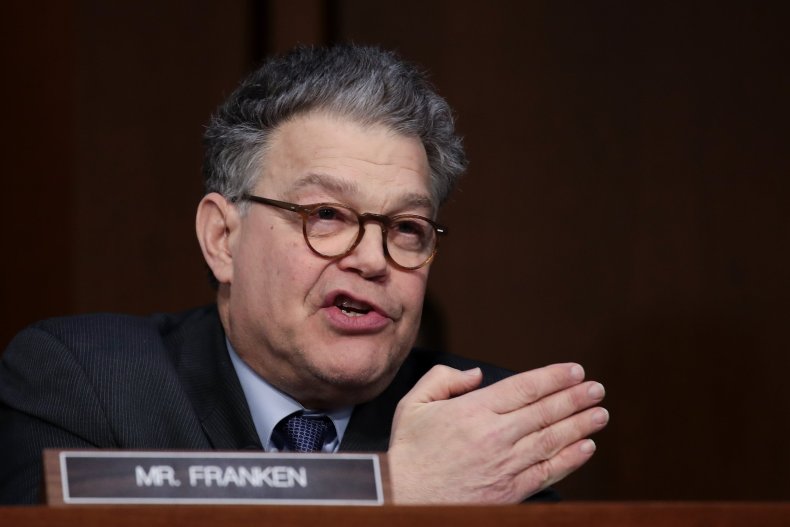 Maher said that "being touchy feely" is "part of the job" for politicians and that the #MeToo movement against sexual misconduct and Franken are "not mutually exclusive" and can both exist.
"It's time to get Al off the bench so he can come back and do what he does better than any other Democrat: taking down rightwing blowhards. I want to see Al Franken debate Donald Trump," said Maher, adding, "And by the way, so do you."