Donald Trump's Latest Approval Ratings In Election Swing States Show How Unpopular He Really Is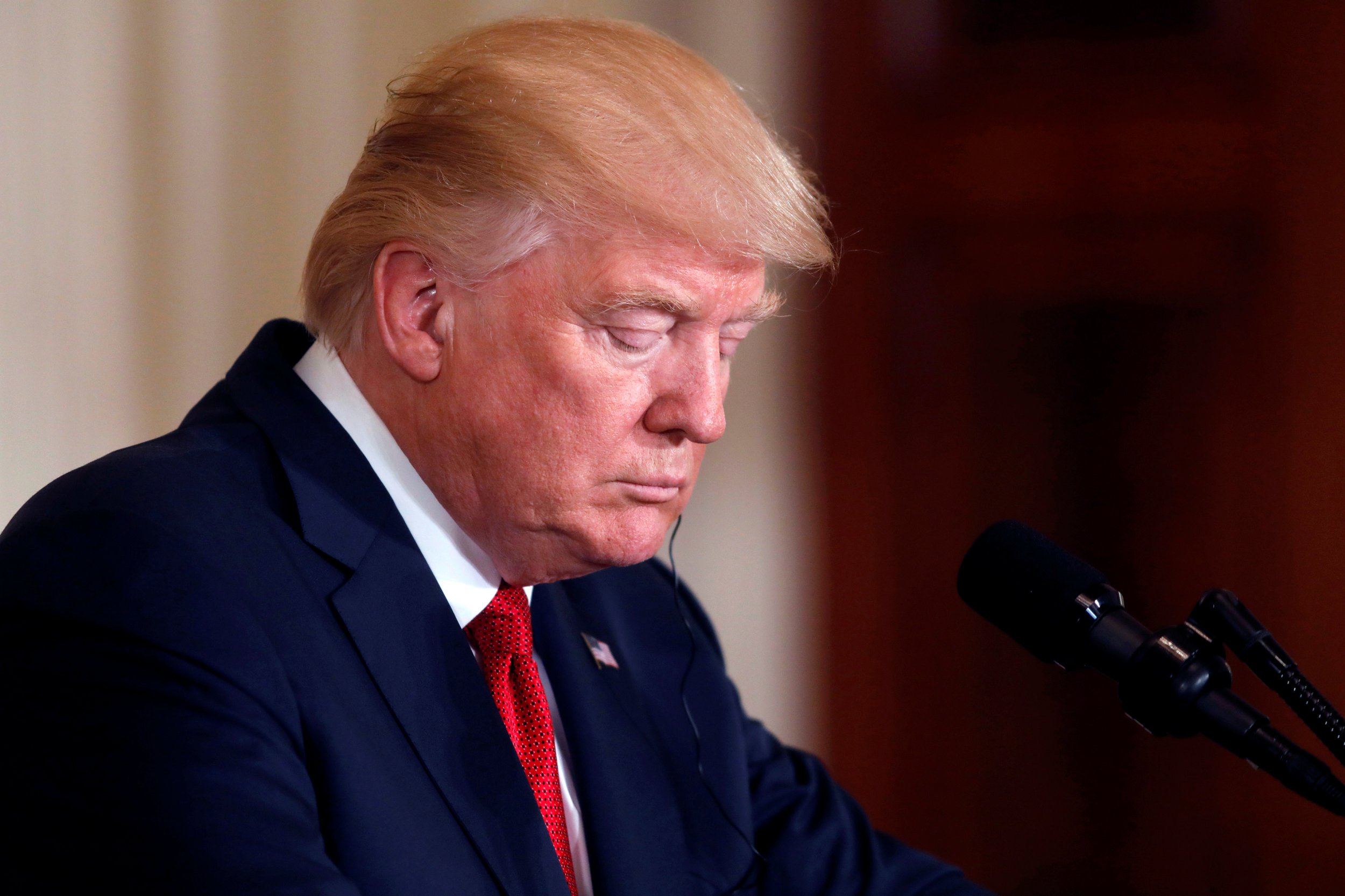 It's no secret President Donald Trump's approval rating on the national level has been relatively low his entire tenure in the White House. But polls show he's also struggling to garner support in the swing states that won him the 2016 presidential election over Democratic nominee Hillary Clinton.
Roughly 41.9 percent of Americans approve of Trump's job performance, compared with 52.3 percent who disapprove, according to the FiveThirtyEight aggregate of polls. Polls from swing states similarly show Trump's approval rating under water, making him the least popular newly elected president in decades.
A March survey of Wisconsin found 41 percent of registered voters approved of his job performance while 47 percent disapproved. A February poll conducted by Franklin & Marshall College found just 32 percent of voters in Pennsylvania approved of Trump's job performance. An EPIC MRA survey the same month pegged his support in Michigan at 40 percent, with 54 percent disapproving. In Ohio, a March Baldwin Wallace University poll found 49 percent of the state viewed the president unfavorably, while 46 percent viewed him favorably.
And it goes on. In North Carolina, which Trump won narrowly, his approval rating stood at just 36 percent earlier this month, according to a High Point University poll. Fifty-four percent disapproved. In Florida, a large, key state that helped hand Trump the win, his approval stood at just 34 percent with two-thirds of the state disapproving, according to a February survey by Florida Atlantic University. A poll later in February by Associated Industries of Florida did find that 81 percent of Republicans approved of Trump's job performance.
While state polls aren't conducted with the same frequency as national surveys, there hasn't been a major upward spike for Trump that would indicate the state polls are due for a big shift. In fact, after the president ordered an airstrike in Syria earlier this month, his national approval rating remained relatively flat. Historically speaking, presidents typically get a boost in approval after ordering military action.