Donald Trump's Legal Problems Over Stormy Daniels End as FEC Closes Probe
The Federal Election Commission (FEC) has announced its dismissal of a case examining whether Republican former President Donald Trump violated campaign finance laws by paying $130,000 in hush money to adult film actress Stormy Daniels.
The payment was made by Trump's personal lawyer, Michael Cohen, during the 2016 presidential campaign. Daniels, whose birth name is Stephanie Clifford, said that she and Trump had an affair in 2006 just after Trump's wife, Melania Trump, had given birth to their son, Barron Trump. Cohen received a three-year prison sentence in 2018 for lying to investigators about the payment.
On Thursday, the FEC, which has three Republican commissioners and three Democratic commissioners, announced its decision. The decision resulted from a 2-2 vote that occurred in April. Two Democrats voted to proceed with the case, two Republicans voted to dismiss. One Democrat was absent and one Republican recused themselves. Because of the tie, the case was dismissed.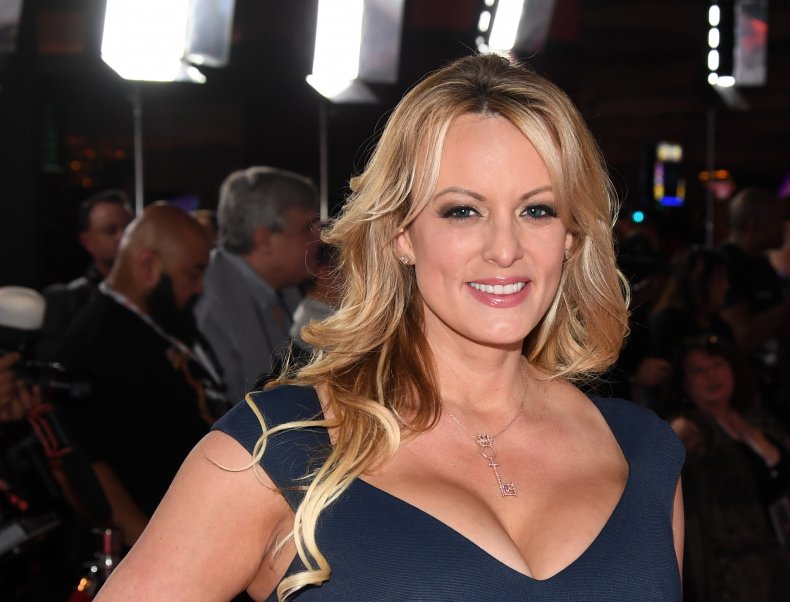 The Democrat commissioners, Shana Broussard and Ellen Weintraub, criticized the decision.
"To conclude that a payment, made 13 days before Election Day to hush up a suddenly newsworthy 10-year-old story, was not campaign-related, without so much as conducting an investigation, defies reality," the women wrote in a joint letter about the decision.
The Republican commissioners who voted to dismiss, Trey Trainor and Sean Cooksey, said they cast their votes as a matter of "prosecutorial discretion." Prosecutorial discretion is when someone decides whether or not to investigate or charge a person for a crime.
"In sum, the public record is complete with respect to the conduct at issue in these complaints, and Mr. Cohen has been punished by the government of the United States for the conduct at issue in these matters," Trainor and Cooksey said in a statement. "Thus, we concluded that pursuing these matters further was not the best use of agency resources."
Trump initially denied knowing about the payment but later called it "a simple private transaction." He said the payment was not an election-related expense and, thus, not subject to campaign finance laws.
Cohen, however, said that he made the payment under Trump's orders. The payment exceeded the federal limit allowed by campaign finance laws.
In December 2020, the FEC's Office of General Counsel issued a review stating that it had reason to believe that the Trump campaign had "knowingly and willingly" violated campaign finance laws through its payments.
"Because of Trump's apparent role in orchestrating the transaction, we supported (the commission's Office of the General Counsel) recommendations to find reason to believe that he and the Committee accepted, and the Committee did not report, illegal contributions," Broussard and Weintraub wrote in their joint letter.
Clifford has previously filed three lawsuits against Trump and Cohen. In March 2018, she filed a lawsuit claiming that Trump's non-disclosure agreement (NDA) with her was invalid. The NDA allegedly sought to keep her silent about their involvement. Although a court found in her favor, a court dismissed the case after Trump and Cohen said that they wouldn't enforce the NDA.
Clifford's second lawsuit alleged that Trump had made defamatory statements about her. She lost the lawsuit and was ordered to pay Trump $293,000 in legal fees. Clifford told The Daily Beast that her lawyer, Michael Avenatti, had filed the lawsuit against her wishes. Avenatti bragged on Twitter that Clifford would never pay back Trump's legal fees. He later deleted the tweet.
Clifford's third lawsuit claimed that Cohen had arranged the $130,000 payment with her former attorney Keith Davidson. In doing so, Davidson had acted against her interests, Clifford claimed. The lawsuit was settled out of court in May 2019.
Newsweek contacted Trump's office for comment.