Donald Trump's Life 'Became Exponentially Worse' Running for President, Eric Trump Says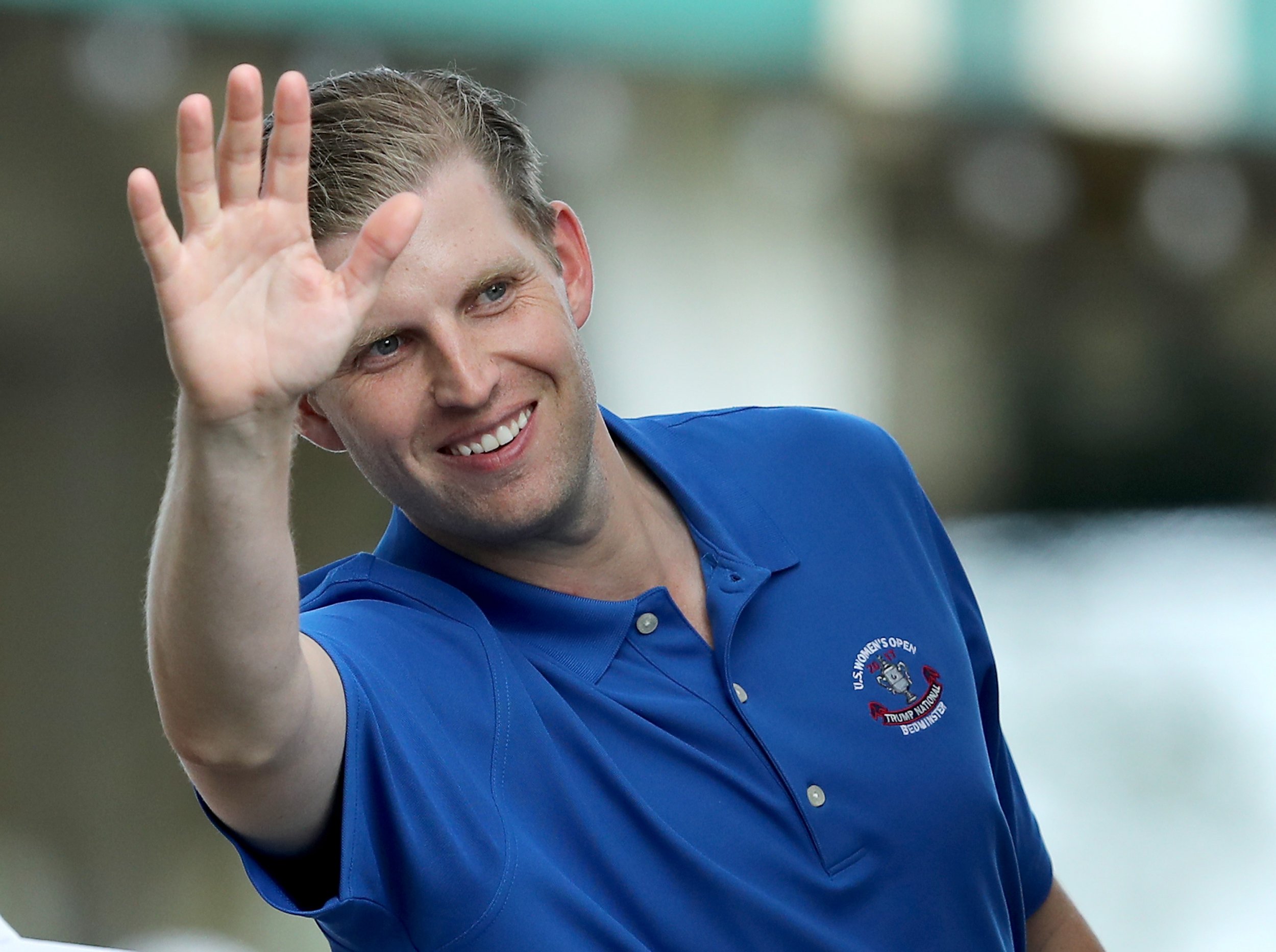 In a new interview published Monday, Eric Trump—son of President Donald Trump—said his father's quality of life declined precipitously upon deciding to run for president.
Westchester Magazine spoke with Eric Trump and his wife Lara in an interview focused mostly on their everyday life, though the president's son told the publication how things changed for his father when he transitioned from the life of a billionaire to the life of a political candidate. He told Westchester Magazine that "there would be far fewer headaches if it weren't for politics" but that he felt it was worth it because the Trumps are "in it for the right reasons."
"My father's life became exponentially worse the minute he decided to run for president," Eric Trump told the magazine. "He didn't need to do this, but he was immensely frustrated with where the country was going."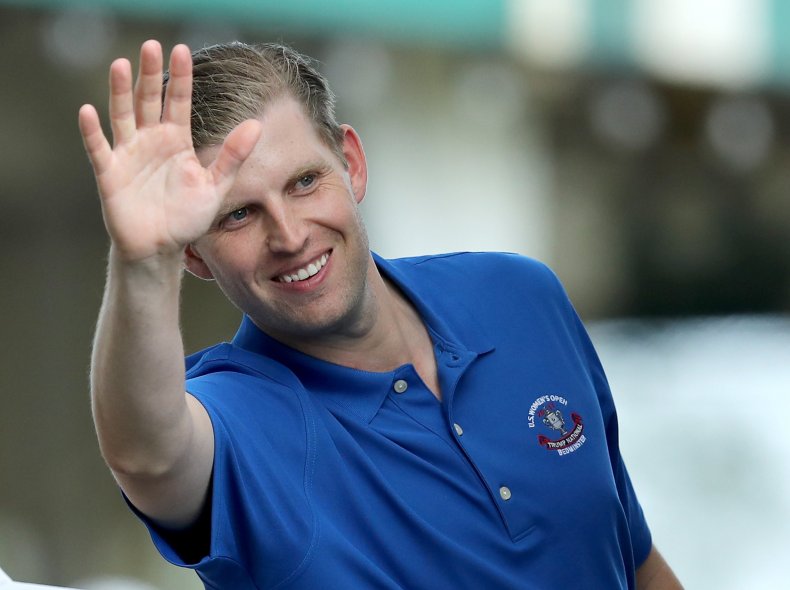 The president himself has expressed that running for president was difficult. In an interview with conservative Charlie Kirk at an event in March, Trump was asked: "What advice would you give to the 25-year-old Donald Trump knowing what you know today?"
"Don't run for president," Trump responded.
He later added, "All my life I got the greatest publicity...until I ran for office."
Eric, along with his brother Donald Jr., was tasked with running the family business in the wake of their father defeating Democratic nominee Hillary Clinton in 2016. But they still often comment on politics and remain a part of the Trump inner circle. They are even parodied regularly on Saturday Night Live, which Eric brought up in the Westchester Magazine interview.
"Every day, you get abused by somebody," he told the publication. "And the next thing you know, you're being parodied on Saturday Night Live. It comes with the territory. We stood center stage with my father during the campaign and beyond."
Controversy, indeed, is a regular part of being a Trump, considering the president's tenure has proven divisive. The president's popularity has hovered in the low-40s—a less than remarkable level of support—and he regularly stirs debate with his policies and angry posts on Twitter. Monday, for instance, Trump created controversy when he tweeted that he had the ability to pardon himself.
"As has been stated by numerous legal scholars, I have the absolute right to PARDON myself, but why would I do that when I have done nothing wrong?" he tweeted. "In the meantime, the never ending Witch Hunt, led by 13 very Angry and Conflicted Democrats (& others) continues into the mid-terms!"
Donald Trump's Life 'Became Exponentially Worse' Running for President, Eric Trump Says | U.S.