Donald Trump's Low Approval Rating Gives Him 'Long Odds' of Winning Second Term: Poll
President Donald Trump's overall low approval ratings suggest that he might not win a second White House term, according to a new poll.
Trump's second-year average approval rating was 40.4 percent, and his first-year average was even lower, at 38.4 percent, a Gallup poll report released on Wednesday found. In his second year, from January 20, 2018, to January 19, 2019, Trump's rating dropped to 37 percent from 39 percent a half dozen times, at the beginning and end of the time period.
"His overall approval ratings in the 30s and subpar approval among independents currently give him long odds of winning the general election and a second term as president," according to the poll report.
But Trump's high ratings among members of his own party "make it unlikely that he will be denied the Republican presidential nomination in 2020, even if he is challenged by a fellow Republican in the primaries," the Gallup report stated.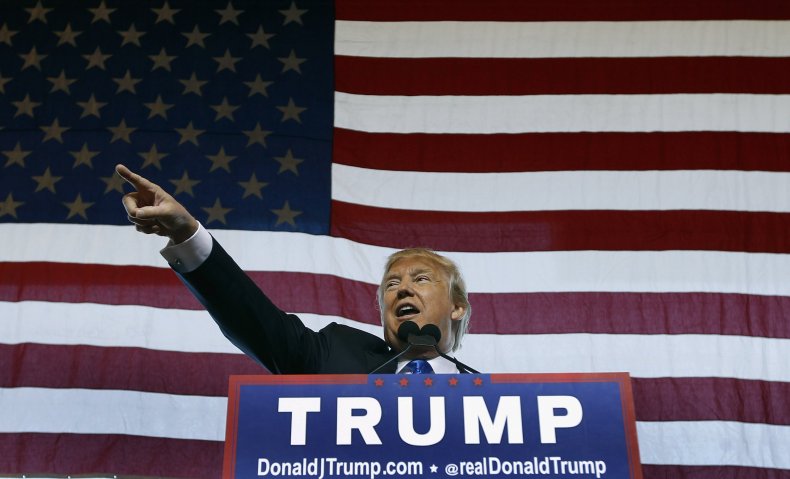 Trump's second-year average rating was the lowest for presidents in year two of their term since World War II, and his first-year average was the lowest for presidents in year one since the end of the war.
Trump in his second year had an approval rating average of 87 percent among Republicans, and 8 percent among Democrats. That average 79 percentage point gap between members of the opposing political parties was the largest difference that Gallup had logged in any presidential year since it started keeping track. Among independents, Trump received an average approval rating of 36 percent.
Gallup attributed Trump's low ratings to "record political polarization," highlighted by the fact that he regularly receives a sub-10 percent approval mark from Democrats.
"This ties most of the flexibility in Trump's ratings to the views of independents, which have yet to exceed 42 percent," the report stated.
The report noted that Republicans might hope that the 2020 Democratic nominee for president is uninspiring or not strong, but presidential elections in which an incumbent runs are mostly a referendum on the sitting president instead of a competition between two candidates.
For his part, Trump, whose approval rating has fallen across polls, including the conservative-leaning Rasmussen Reports, amid the longest government shutdown, on Monday tweeted that he was keeping the promises he ran on in 2016.
"For decades, politicians promised to secure the border, fix our trade deals, bring back our factories, get tough on China, move the Embassy to Jerusalem, make NATO pay their fair share, and so much else - only to do NOTHING (or worse)...." Trump tweeted. "....I am doing exactly what I pledged to do, and what I was elected to do by the citizens of our great Country. Just as I promised, I am fighting for YOU!"