Donald Trump's New Media Company Now Under SEC Scrutiny Over Stock Trading
Former President Donald Trump's new media company finds itself under scrutiny by the Securities and Exchange Commission (SEC) after the regulator announced it had opened a probe into the special purpose acquisition company (SPAC) set to take the Trump venture public.
Digital World Acquisition Corp. (DWAC), the SPAC, faces an investigation by the SEC as well as the Financial Industry Regulatory Authority (FINRA) into trading that preceded the October 20 announcement that DWAC and Trump Media & Technology Group (TMTG) would merge.
Upon the deal's announcement, a number of media entities, including The Wall Street Journal, reported that Trump met with DWAC Executive Patrick Orlando before the company started raising funds. If this meeting represented a deal between the two entities, the companies could be in violation of an SEC rule that bars SPACs from having a target company at the time they initially raise money.
"Specifically, in late October and in early November 2021, DWAC received a request for information from FINRA, surrounding events [specifically, a review of trading] that preceded the public announcement of the October 20, 2021 Merger Agreement," the filing read. "According to FINRA's request, the inquiry should not be construed as an indication that FINRA has determined that any violations of Nasdaq rules or federal securities laws have occurred."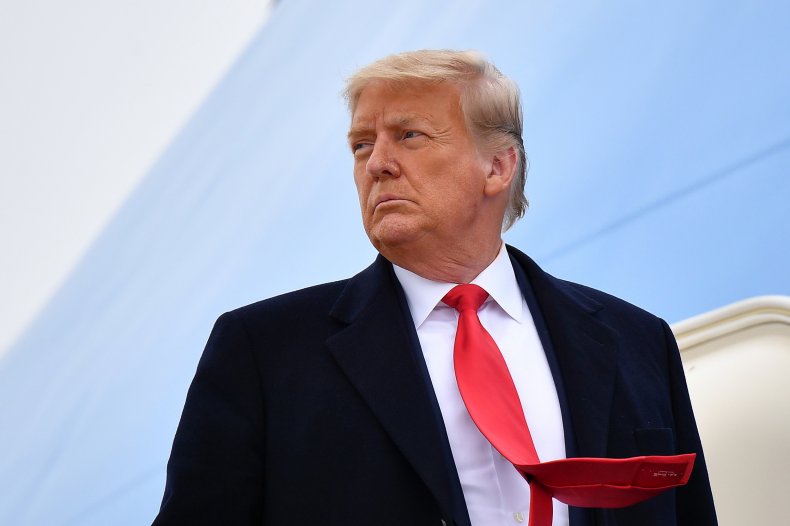 The SEC similarly backed that this request should not indicate wrongdoing but rather represents an investigation into any potential violations committed as a result of the early meetings.
The investigation follows a letter sent to SEC Chairman Gary Gensler by Senator Elizabeth Warren asking the commission to open a probe into the Trump SPAC. The former Democratic presidential candidate asked that the SEC look into any "securities violations by holding private and undisclosed discussions about the merger as early as May 2021."
Upon the announcement of the merger, the value of DWAC's stock rose from around $10 to as high as $175. Warren called reports of the meetings a "textbook example" of a SPAC misleading investors in a move that ultimately resulted in "enriching big investors." Following the announcement of the merger, at least four hedge funds sold off their shares in DWAC.
"DWAC's failure to disclose these talks during the process appears to be an omission of material information necessary for both early institutional investors and retail investors in the SPAC's public offering," Warren wrote. "This omission had the result of enriching big investors while trapping retail investors in a stock bubble."