GOP pollster Frank Luntz says polling indicates Donald Trump is taking a hit politically for the ongoing public hearings held by the House select committee investigating the January 6 Capitol riot.
"Donald Trump is actually paying a price for what these hearings are showing. So it's having an impact, even among Republicans," Luntz told CNN's New Day program on Thursday.
The House panel's first hearing, on June 9, drew a whopping 20 million viewers, tying with the Brett Kavanaugh and Christine Blasey Ford hearings on their Supreme Court nominations for the highest viewership of any Trump-era political hearings. It also nearly doubled the audience of the first three games of the NBA Finals, which were being aired at the same time.
While voters say they have not been watching the subsequent hearings as much, nearly 6 in 10 say they are very closely or somewhat closely following the committee's work, according to a new Quinnipiac University poll.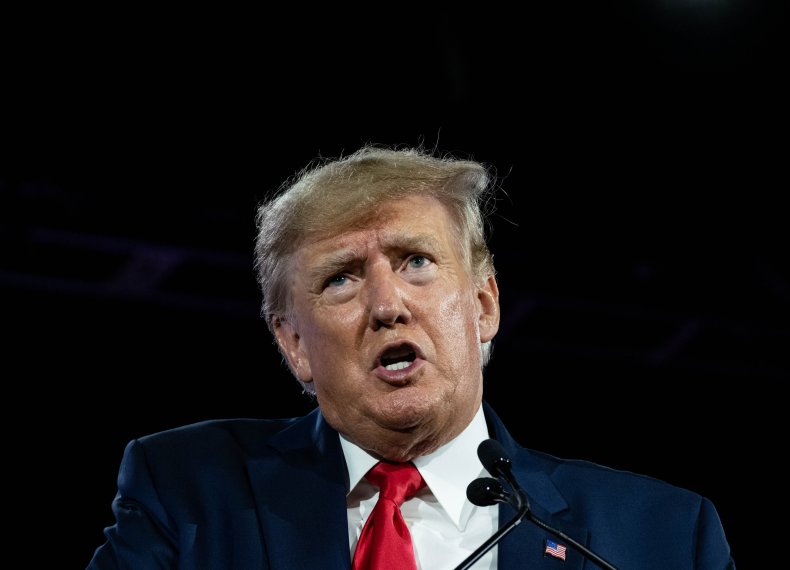 Although the hearings continue to hold Americans' attention, Luntz said that committee members "missed such a brilliant opportunity" with the first one. Lawmakers were too intent on making their arguments at a time when the public needed to be shown direct video evidence related to their findings, the pollster said.
"Yes, 20 million people tuned in on the first night, but what they saw was too much of the politicians and not enough of that impactful, incredible video that showed exactly what happened in the Capitol," Luntz said.
"In the end, the American people react to the visuals—not just the verbal, not just the conversation—and it is those visuals that prove to them that something really awful happened on January 6," he added.
Luntz also said that overwhelming the viewers with commentary suggests that committee members are trying harder to score political points than to protect the nation's democratic system.
On Thursday, Luntz said the biggest impact the hearings have had on Republican voters is that their support for Trump is shifting to other possible presidential hopefuls in 2024, like Florida Governor Ron DeSantis, who surged ahead of the former president in polls this week.
Describing DeSantis as "more than a threat" to Trump, Luntz said that the governor has proved to voters that "what he's trying to accomplish, and what he has accomplished in Florida, is more significant" than Trump's efforts to overturn the 2020 election.
"Make no mistake: Donald Trump is the most popular political figure within the Republican Party," the pollster said. "But there is now a specific challenger. And Trump can yell and scream...but they're having less and less of an impact with every single month."
He added, "Republicans are now saying it's time to move on."