Donald Trump's personal helicopter and mainstay throughout his career has hit the market for a price tag of more than $1 million.
The soon-to-be ousted president has never been shy about his love of private jets and helicopters, owning three choppers and several other private aircrafts.
And now bidders could get their hands on the Sikorsky S-76B; Trump's personal helicopter which was used extensively during his 2016 election campaign.
In fact, before its most recent paint job, the private helicopter used to bear Trump's name on its tail and featured heavily during the real estate mogul's stint on hit TV show The Apprentice.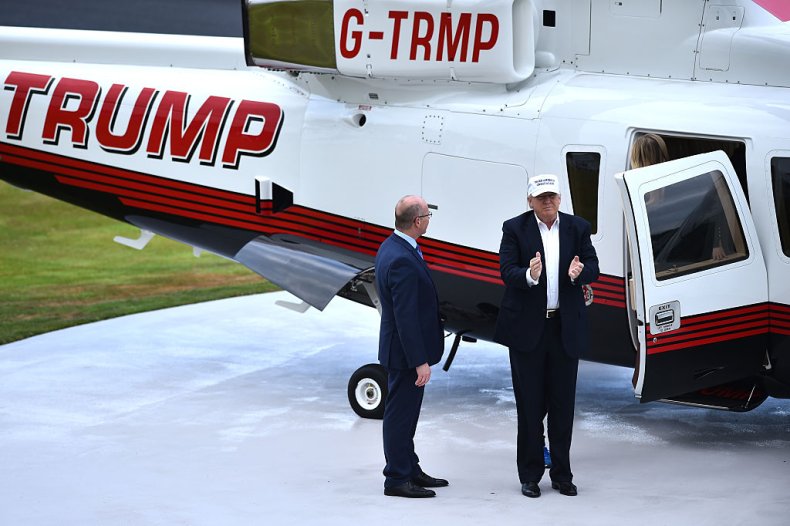 Currently in storage at a hangar in New Jersey, the aircraft bears the Trump Organization's distinctive color palette of black and red stripes and still carries the U.S. civil registration code N76DT in reference to its owner.
The listing, which appears via Aero Asset and Jet Edge Partners, does not give a price.
However, according to a New York Times piece, the helicopter was valued at approximately $875,000 back in 2016.
After Trump's election loss and the notoriety associated with his name, it is anticipated the aircraft has gained extra market value and could secure around $1.5 million, autoevolution suggests.
The luxury chopper accommodates six in its executive cabin interior with a carpeted interior and floor to ceiling panelling of African mahogany veneer, according to a recent sale brochure.
The new buyer can enjoy a comfortable flight whilst seated on plush cream leather upholstery with gold trim detailing.
A fridge, drinks cabinet and soundproofing system complete the luxury experience.
A fitted screen allows passengers to watch TV and monitor the flight's progress on a moving 'Airshow' map.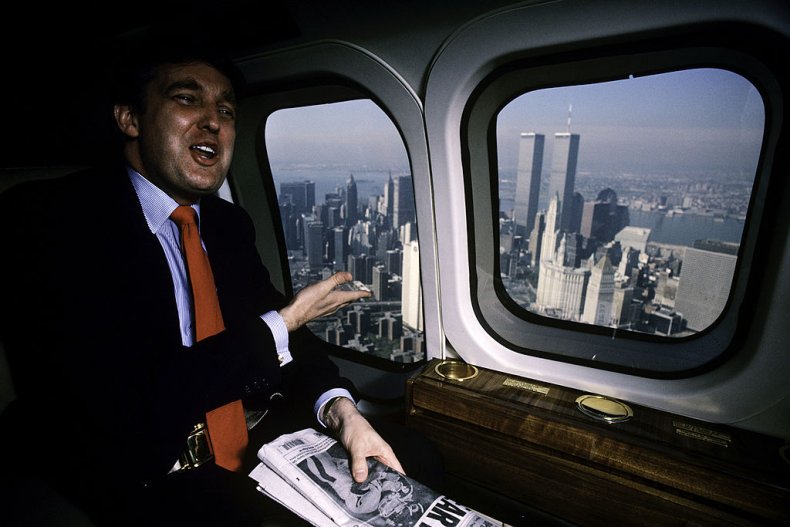 Trump has not flown in the Sikorsky S76-B helicopter since entering the White House in 2017 when he was provided with presidential transportation of Air Force One and the president's helicopter, Marine One.
Trump owns three Sikorsky S-76B helicopters along with several other private jets and has never been bashful about opting to fly by private jet.
The S-76B model has long been a go-to choice for VIPs, business figures, celebrities and even heads of state and royalty.
The helicopter originally appeared for sale in August, with some speculating that it hit the market due to Trump's billion-dollar campaign having lost its 'cash advantage'.
Automotive news website The Drive added: "N76DT is not just a bespoke flying chariot for any very wealthy buyer, it's also something of a historical artifact now."
Newsweek has contacted the seller Aero Asset and the agent listed in the ad, Emmanuel Dupuy, for comment.