Donald Trump's Re-Election Hopes Rest With Extraordinary 2024 Run After Failed Lawsuits
President Donald Trump's path back to the White House will now almost certainly depend on an extraordinary run in the 2024 election, unprecedented for a losing modern U.S. president, as a bevy of lawsuits challenging the 2020 results have failed to deliver.
The Trump campaign and other Republican litigants had lost or withdrawn 50 lawsuits seeking to dispute the election results as of Tuesday. They have prevailed in just one case that appears to have affected only a small number of mail-in ballots.
A suit filed by Texas Attorney General Ken Paxton asking the Supreme Court to instruct state legislatures in four states President-elect Joe Biden won to overturn the results also seems doomed to fail, based on criticism from legal experts.
Tuesday was safe harbor day—a deadline set out in the Electoral Count Act of 1887 for states to settle all election disputes. Though the deadline is not mandatory, 47 states met it and the remaining three are expected to do so before the electoral college meets on December 13.
There now seems to be no path to a second term through appeals to the courts and Trump's best chance at returning to power lies in a third presidential campaign.
There has already been significant speculation that Trump will make another run for president in 2024. His campaign has made repeated fundraising appeals since the election on November 3 and this appears to have paid dividends, as the campaign netted $178 million from October 15 to November 23.
It would be unprecedented in modern times for a defeated president to run for another term. The last former president to do so was Grover Cleveland, who successfully contested the 1892 election after losing office in 1888. He is the only president in history to serve two non-consecutive terms.
Several presidents have lost their re-election bids since Cleveland, but none have returned as their party's presidential candidate in subsequent elections. However, many losing presidential nominees have made a second run.
Richard Nixon was narrowly defeated in 1960 but won the Republican nomination again in 1968 and went on to win two terms before resigning following the Watergate scandal.
A third presidential campaign is not unprecedented but a potential future bid for office will depend on Trump's relationship with Republicans during his post-presidency. There are a number of high profile Republicans who are seen as potential candidates in 2024, including the president's son, Donald Trump Jr, and prominent Trump allies in the Senate, such as Tom Cotton (R-AR) and Josh Hawley (R-MO).
However, the president has defied convention in the past and though he will be 78 years old in 2024, he would still be younger than President-elect Biden, who'll turn 82 on November 20 of that year. Whether Biden will run for a second term remains to be seen.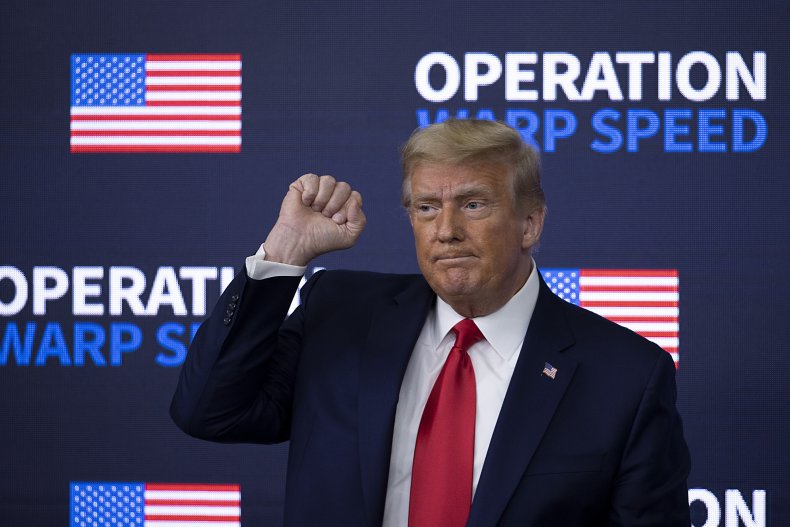 Correction 12/9/20, 8:15 a.m. ET: The headline of this article was updated for accuracy.