Donald Trump's Remarks Were an Insult to Locker Rooms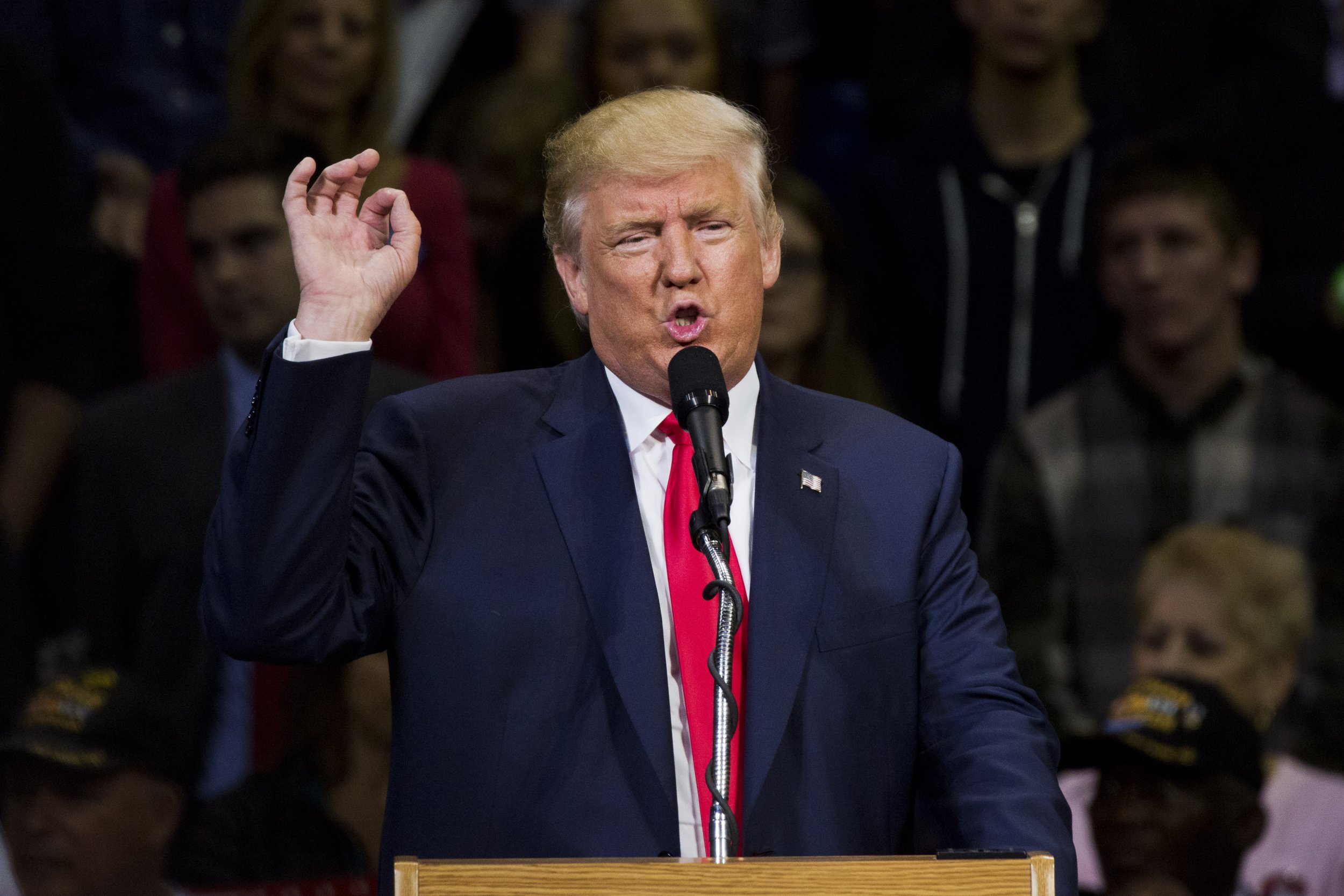 To the long list of people or things that Donald Trump has insulted in the past 16 months—Mexicans, McCain, Mitt, media, Mika, Machado, microphones, etc.—the Republican presidential nominee added another last weekend: the locker room. Is nothing sacred to this man?
"This was locker-room talk," Trump told presidential debate co-moderator Anderson Cooper last Sunday night of the vulgar comments he made to Billy Bush (aka "the Bushy") in 2005. "I'm not proud of it. I apologize to my family. I apologize to the American people. Certainly I'm not proud of it. But this is locker-room talk."
Maybe in Baylor's football locker room it is. But that's the point. The only time most of us ever heard anyone use such language in a locker room, we were exiting it with a letter jacket slung over our shoulder. Even then, however, we were not being subjected to the boasts of a sexual predator; that guy was more of an insecure Danny Zuko type reprising the lines from "Summer Nights."
When did it become acceptable for a presidential candidate to brush aside his sophomoric behavior by saying that he was acting like a sophomore? It is one level of depravity to be using vulgar language on a bus, ogling women and burning through the cash Dad gave you at age 16. Trump was doing this as he approached his 60th birthday.
In 2014, Florida State quarterback Jameis Winston, then the reigning Heisman Trophy winner, was recorded saying something as ugly as Trump had, including using the P-word, in public. The Seminoles suspended him for one game. Winston, who was 20 at the time, made a formal apology, offering nothing but contrition. Trump, who was nearly four decades older when he bragged to the Bushy about "grabbing them by the pussy," also apologized afterward, but he just as quickly invoked "locker-room talk" as his excuse, implying that everyone does it. Almost everyone does not.
The locker room would like a word with Trump, preferably a printable one. It is not your scapegoat. The locker room is not a sanctum of misogyny, entitlement and sexual harassment (that would be the corner office). You don't get to use "locker-room talk" as your sexual assault banter loophole.
In the world of grown-ups, the locker room is a sterile and muted environment. It is almost entirely about changing clothes, grunting "excuse me" to strangers and avoiding eye contact with elderly men who prance about au naturel. At exclusive golf clubs where members know one another, the type of locker room with which Trump is likely most familiar, the banter involves insider trading, the occasional off-color joke and whether you'll be attending the next illuminati reunion. Anyone openly discussing the touching of genitalia is probably describing his prostate exam. And at least those are consensual.
Hollywood is no stranger to the locker-room scene. I've selected a few that may have influenced Trump's perspective. The first is from A League of Their Own, the 1992 film starring Tom Hanks and Geena Davis. This scene may have been an inspiration to the beauty pageant owner: Hanks's character, Jimmy Duggan, bounds into a women's locker room unannounced and treats a Latina woman boorishly. As an added bonus to Trump, it also features his bête noire Rosie O'Donnell being told to "shut up."
Here's one from HBO's True Detective. Trump may want to show clip this at his rallies. In this scene, two men are in a locker room, and "pussy" is uttered. Sound familiar? See! He's telling the truth, big league.
Finally, here's one that may already be a favorite of Trump's. It features a military know-it-all whom the establishment deems "dangerous," and there's also some lewd verbiage. The actor playing the maverick, Maverick, burst onto the scene in the early 1980s and, despite a few career missteps, remains relevant today.