Donald Trump's Response to DOJ Filing Blasted as 'Full of Nonsense'
Attorneys representing former President Donald Trump are being ridiculed online after filing a response to Department of Justice (DOJ) objections of Trump's bid for an independent review of materials seized by law enforcement at his home.
Trump's legal team reasserted in a legal filing Wednesday evening that a federal judge should appoint a special master to sort out material recovered in the FBI search on August 8, in which agents retrieved at least 20 boxes of items, including several highly classified documents from Trump's Mar-a-Lago resort.
The filing argued that the DOJ had misused the Presidential Records Act to take potentially sensitive government documents from the former president's home in southern Florida. But legal commentators quickly panned those arguments.
"BREAKING: Trump reply is out," Norm Eisen, a senior fellow at the Brookings Institution and CNN legal commentator, reacted to the filing in a tweet. "Not breaking: it's full of nonsense."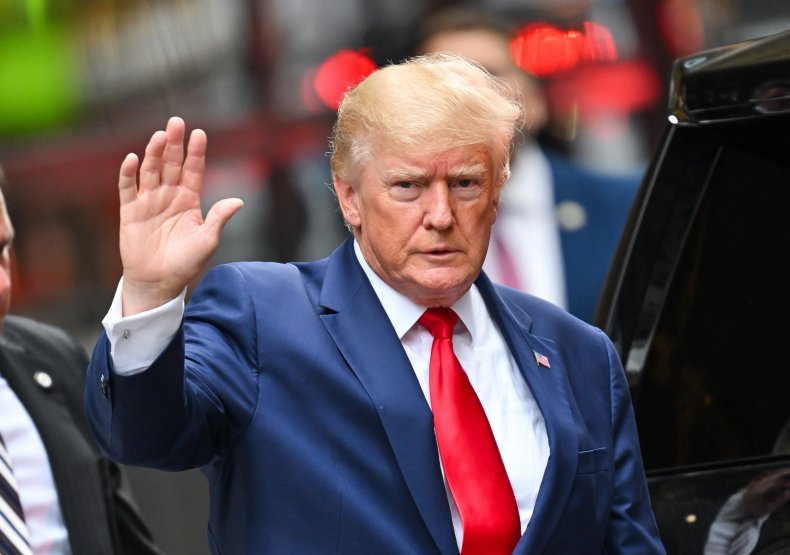 The legal back-and-forth is the latest in the fallout from federal law enforcement executing a warrant on Trump's home in search of classified documents he allegedly took with him after leaving the White House in January 2021.
Trump's lawyers in the filing called for appointing the special master to remove any seized documents subject to attorney-client or executive privilege, as well as any personal papers, such as diaries, journals and medical records. The filing was signed by attorneys Lindsey Halligan, James Trusty and M. Evan Corcoran.
The filing sought to strike at the basis of the criminal probe, which started in February after the National Archives and Records Administration raised concerns that Trump could have possessed even more sensitive materials after he returned 15 boxes of records.
"But this 'discovery' was to be fully anticipated given the very nature of Presidential records," the filing reads. "Simply put, the notion that Presidential records would contain sensitive information should have never been cause for alarm."
Attorney Ken White, who tweets using the @popehat handle, said on Twitter that the filing was better than previous but called it "petulant crap."
"Predictably the Trump reply leans further into suggesting that the judge or Special Master should have some role in evaluating his very silly Presidential Records Act argument, which has nothing to do with the purpose of a special master," he said.
The DOJ said in a court filing Tuesday that Trump lacked the legal standing for a special master, arguing it was not necessary. The filing also stated that law enforcement had developed evidence that Trump had concealed his possession of records.
The seized documents did not belong to Trump, according to the DOJ filing, rejecting the former president's argument that he declassified the material.
Additionally, the filing included a picture of documents labeled "secret" and "top secret" seized during the search.
Conservative jurist John Yoo told CNN that the response from Trump's lawyers seemed "confused" and seemed like an effort to "really kick the can down the road."
"The thing it's missing is any response to the photographs and to the allegation that 100 sets of classified documents are found, which is really a startling claim by the government that you would have thought Trump would have responded to it here," he said.
University of Texas law professor Steve Vladeck reacted with a tweet, saying "If Trump declassified everything, why are his lawyers agreeing with DOJ that any Special Master should have a Top Secret/SCI security clearance??"
Newsweek has reached out to Trump's lawyers for comment.