Donald Trump's Talk of 'Preserving Our Heritage' Is 'Sick' and Reminiscent of Hitler, Says Former Obama Official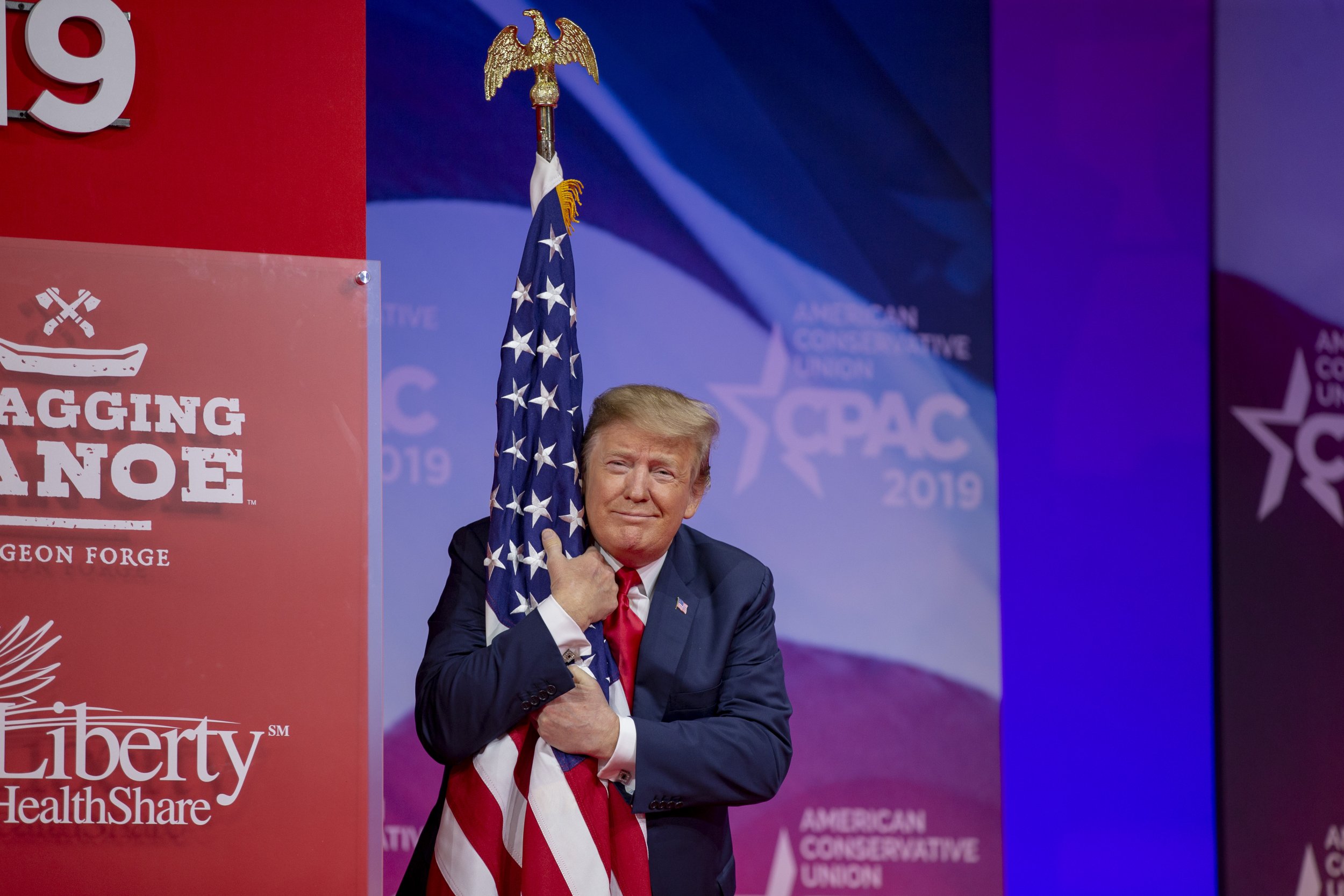 CNN national security analyst Samantha Vinograd on Saturday said President Donald Trump's talk of preserving our "heritage" during his speech at the Conservative Political Action Conference (CPAC) made her feel "sick" and argued it was reminiscent of Nazi leader Adolf Hitler.
Trump addressed the CPAC for more than two hours earlier today, where he claimed that those in attendance at the conservative conference "are on the front lines of protecting America's interests, defending America's values, and reclaiming our nation's priceless heritage."
"With your help, we are reversing decades of blunders and betrayals," the president added. "These are serious, serious betrayals to our nation and to everything we stand for. It's been done by the failed ruling class that enriched foreign countries at our expense. It wasn't America first, in many cases it was America last. Those days are over, long over."
Following Trump's speech in Maryland, Vinograd, who previously worked in former President Barack Obama's administration, appeared on CNN to discuss the president's statements, comparing them to those of Hitler.
"His statements make me sick, on a personal level, preserving our heritage, reclaiming our heritage, that sounds a lot like a certain leader that killed members of my family and about six million other Jews in the 1940s," she said.
Vinograd then argued that the rest of Trump's speech sounded like it was scripted by Russian President Vladimir Putin.
"By the way, this whole CPAC speech, how many pieces, parts of President Putin's to-do list was President Trump trying to accomplish today?" she said. "He denigrated our institutions, the Department of Justice and U.S. Congress, he spread misinformation and conspiracy theories, he undermined the credibility of several of our institutions, he sewed divisions, he sowed confusion, he was speaking to his base but he was also saying things that really looked like Vladimir Putin scripted his speech.
So it helped him perhaps with his base, and politically, while at the same time, making Russia's job a lot easier," Vinograd added.
In the past, Trump also has used the annual meeting with right-wing supporters to fire up his base. After the president hugged the U.S. flag after walking on stage, he launched into his two-hour address, where he took aim at congressional Democrats and repeatedly criticized special counsel Robert Mueller and his investigation.
Trump also called House Intelligence Committee Chairman Adam Schiff, one of the top Democrats who's heading investigations on Russia-related matters, "Little Shifty Schiff."
"Unfortunately, you put the wrong people in a couple of positions, and they leave people for a long time that should not be there," Trump said. "All of a sudden, they are trying to take you out with bulls--t. With bulls--t."