Does Donald Trump Have False Teeth? People Are Obsessed After Slurred Jerusalem Speech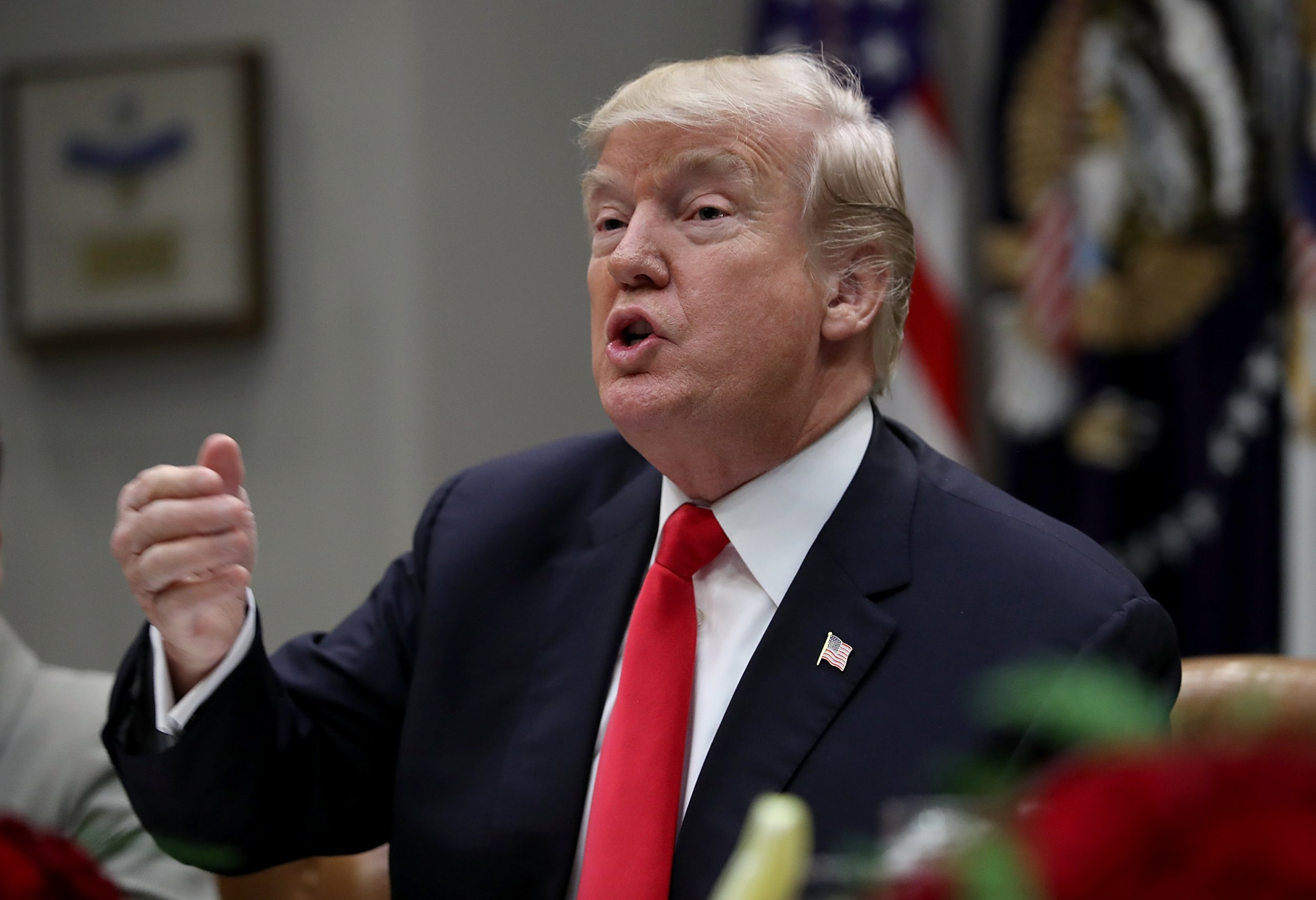 President Donald Trump's teeth became an unexpected talking point following his speech on the recognition of Jerusalem as Israel's capital on Wednesday, after his slurred words made it appear he may be wearing dentures.
The president's pronunciation of the United States—which sounded slurred—set tongues wagging, with a number of social media users questioning whether Trump was wearing false teeth.
A clip from the president's speech on Jerusalem appeared to show him struggling to enunciate certain words and sucking in his teeth—in a move that did not go unnoticed by the Twittersphere.
"Trump's false teeth so unhappy with his Jerusalem speech they summarily tried to fly out of his mouth," a user wrote. Others suggested the president's teeth had "joined the resistance" in protest at his decision to begin plans to move the U.S. embassy to Jerusalem.
"Looking forward to Trump's dentist's letter saying he has the most beautiful terrific real teeth ever elected to the presidency," another user added.
Appearing to struggle to get through the final part of his speech on Jerusalem, Trump had trouble getting out a number of words and lisped his way through as he expressed hopes for peace and state: "God bless the United Shtesh."
It is not the first time the president's teeth have received attention. An article from the Atlanta Center for Cosmetic Dentistry in February suggested that the president's pearly whites may have had a little extra help.
"It does appear that Donald Trump received a smile makeover with porcelain restorations," the center said in response to a letter asking how Trump achieved his bright smile.
"That super-bright smile you described is (most likely) not a result of teeth whitening and we agree that Trump's teeth are too white and therefore look fake," it added.