Donald Trump's YouTube Channel Will Remain Suspended Over Risk of Violence, CEO Says
YouTube CEO Susan Wojcicki said Thursday that former President Donald Trump's channel will remain suspended on the platform due to the potential risk for violence.
Speaking during an event with the Atlantic Council, Wojcicki said Trump's channel would remain banned until the risk for violence has decreased, but added that it is unclear when that could occur.
"I do want to confirm that we will lift the suspension of the channel…when we determine that the risk of violence has decreased," Wojcicki said. "Where we stand today it's hard for me to say when that's going to be, but it's pretty clear that right now where we stand that there still is that elevated risk of violence."
"Given just the warnings given by the Capitol police yesterday about a potential attack today, I think it's pretty clear that elevated violence risk still remains," Wojcicki added, in reference to fears of a March 4 Capitol attack by followers of the far-right conspiracy theory, QAnon.
To measure the risk of violence in the future, Wojcicki said YouTube will look at government statements and warnings, increased law enforcement around the country, and any kind of violent rhetoric across their platform.
Trump was first suspended from the Google-owned platform on January 12, a week after a mob of his supporters violently stormed the U.S. Capitol.
At the time, YouTube said Trump's account had attempted to upload a video that violated its policies, giving it an automatic "first-strike" and seven-day suspension. But once the seven-day suspension was up, the company extended the ban due to the possibility of ongoing threats.
"While a first active strike normally results in a seven day suspension from uploading new videos and live streams, we extended the suspension on the Donald J. Trump channel due to the continued risk of violence," YouTube spokesperson Ivy Choi told Newsweek on Thursday.
"Our teams are monitoring the situation closely and will lift this suspension when we determine a decrease in the risk of real world violence," Choi added.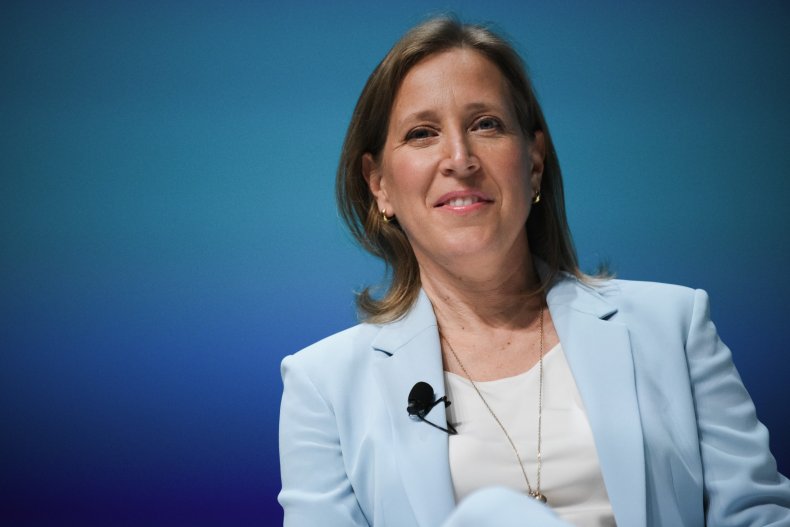 While Wojcicki's comments made it clear that Trump would eventually be reinstated to YouTube, other social media platforms, including Twitter and Snapchat, have permanently banned the former president.
Facebook moved to indefinitely ban Trump from its platform in January, but said whether or not the suspension will be permanent will be determined by its independent Oversight Board.
Trump's YouTube channel has 2.78 million subscribers, and many of the videos uploaded there have been viewed millions of times. The video streaming platform initially received backlash for failing to suspend his channel immediately after the January 6 Capitol attack, which left five people dead and several others injured.
Google's own workers' union—Alphabet Workers Union—sent an open letter to YouTube executives on January 7 condemning them for what it termed a "lackluster" response in censoring the former president's fraudulent election claims and rhetoric, which they said provoked the U.S. Capitol riot.
In response to criticisms, Wojcicki said the company has invested in more content moderation and cracked down harder on some creators who break the rules, Bloomberg reported. On Thursday, the CEO said YouTube removed more than 9 million videos that violated its policies last quarter.
Wojcicki added on Thursday that when Trump's channel is reinstated, it will be subject to the same level of content moderation as every other channel.
Update: This story has been updated with more comments from Wojcicki and a statement from YouTube Spokesperson Ivy Choi.