Donald Trump Rejects Claim of White House Chaos Because 'Almost Nobody' is Actually There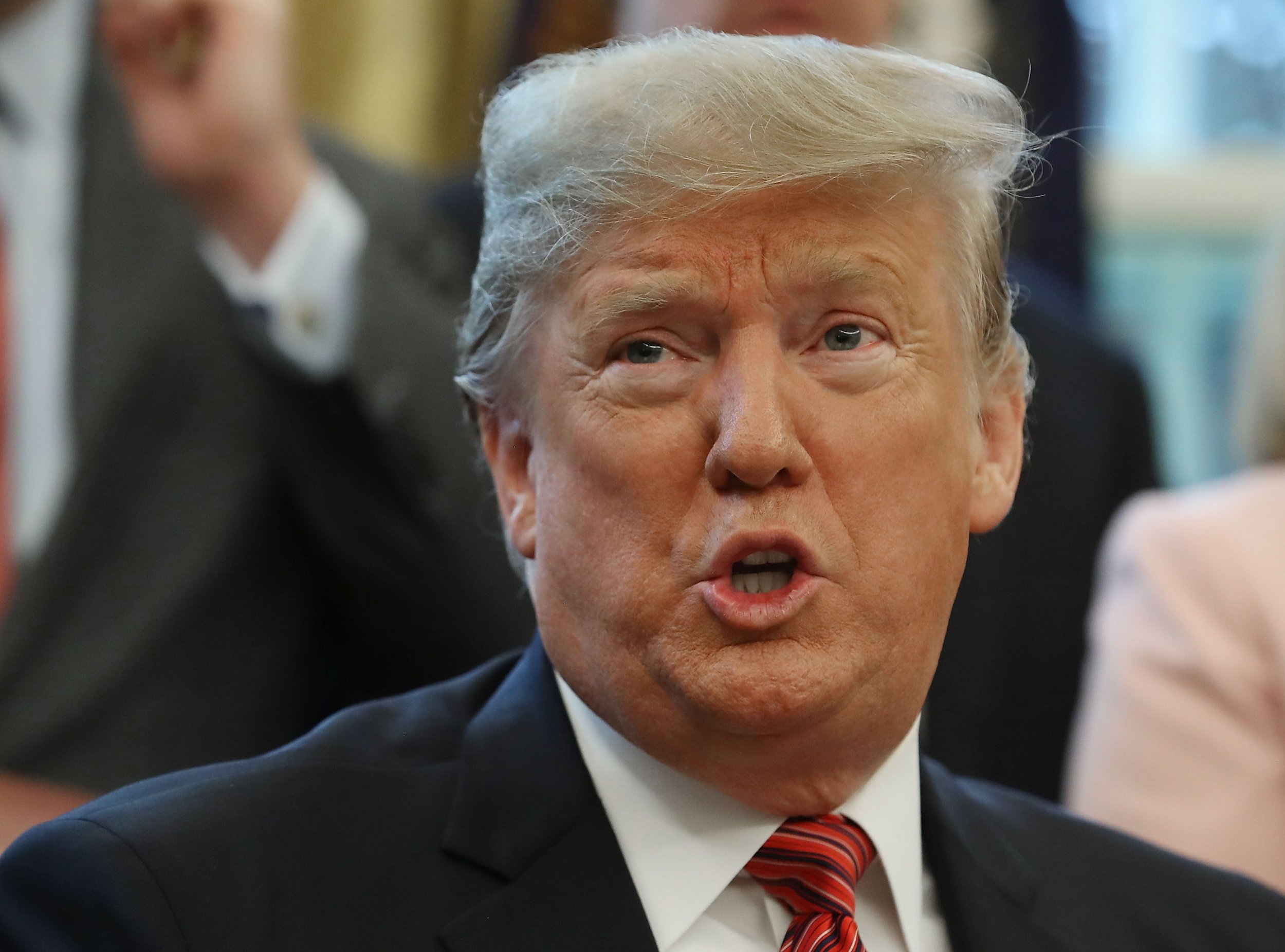 As the shutdown lingers, president Trump tried to dispel reports of chaos in his administration this weekend by saying there is "almost nobody" in the White House.
On Twitter, seemingly in response to a report on the Today show claiming that he lacked a strategy to end the unprecedented shutdown, the president maintained he had a plan to solve the impasse, which is based around his attempt to get funding for a U.S.-Mexico border wall.
Read more: Democrats will take a look into reports FBI investigated Trump
Trump wrote: "I just watched a Fake reporter from the Amazon Washington Post say the White House is 'chaotic, there does not seem to be a strategy for this Shutdown. There is no plan.'
"The Fakes always like talking Chaos, there is NONE. In fact, there's almost nobody in the W.H. but me, and I do have a plan on the Shutdown. But to understand that plan you would have to understand the fact that I won the election, and I promised safety and security for the American people. Part of that promise was a Wall at the Southern Border. Elections have consequences!"
The Washington Post journalist, Philip Rucker, had said: "We hear about the West Wing being chaotic so often but it really is at this moment. There does not seem to be a strategy for this shutdown. They decided to enter the shutdown without a clear plan of how to get out from it."
Twitters users were quick to respond. Norman Ornstein, a scholar at the American Enterprise Institute, hit back: "Do we think he is wandering the halls, talking to the portrait of Nixon?" CNN national security analyst Sam Vinograd added: "This tweet proves the reporter's point."
Another user chimed in: "Everyone left you, that's why it's just you in the White House. Hence the chaos." While trump critic Brian Krassenstein picked up on another point, writing: "NEWSFLASH: Amazon does not own the Washington Post." The jokes mounted, and the memes emerged.
Today marks day 23 of the government shutdown—the longest in America's history.
Since it started, Trump has blamed his political opposition for the situation, repeatedly saying it can be fixed quickly. The shutdown left an estimated 800,000 federal workers unpaid.
"Democrats could solve the Shutdown in 15 minutes!" he tweeted yesterday. "Call your Dem Senator or Congresswoman/man. Tell them to get it done! Humanitarian Crisis."
During a roundtable discussion with community leaders this weekend, Trump acknowledged that he had not left the White House "except to go to Iraq for a very short period of time."
He again attempted to gain support for the border wall, which was a key promise of his 2016 election campaign.
"It's so simple," the president claimed on Saturday. "We need money for a barrier. If we don't have a barrier, we're just wasting all of the other money. There's no technology that's any good. I'd think you'd say that."