European Council President Donald Tusk in Turkey for Migration Talks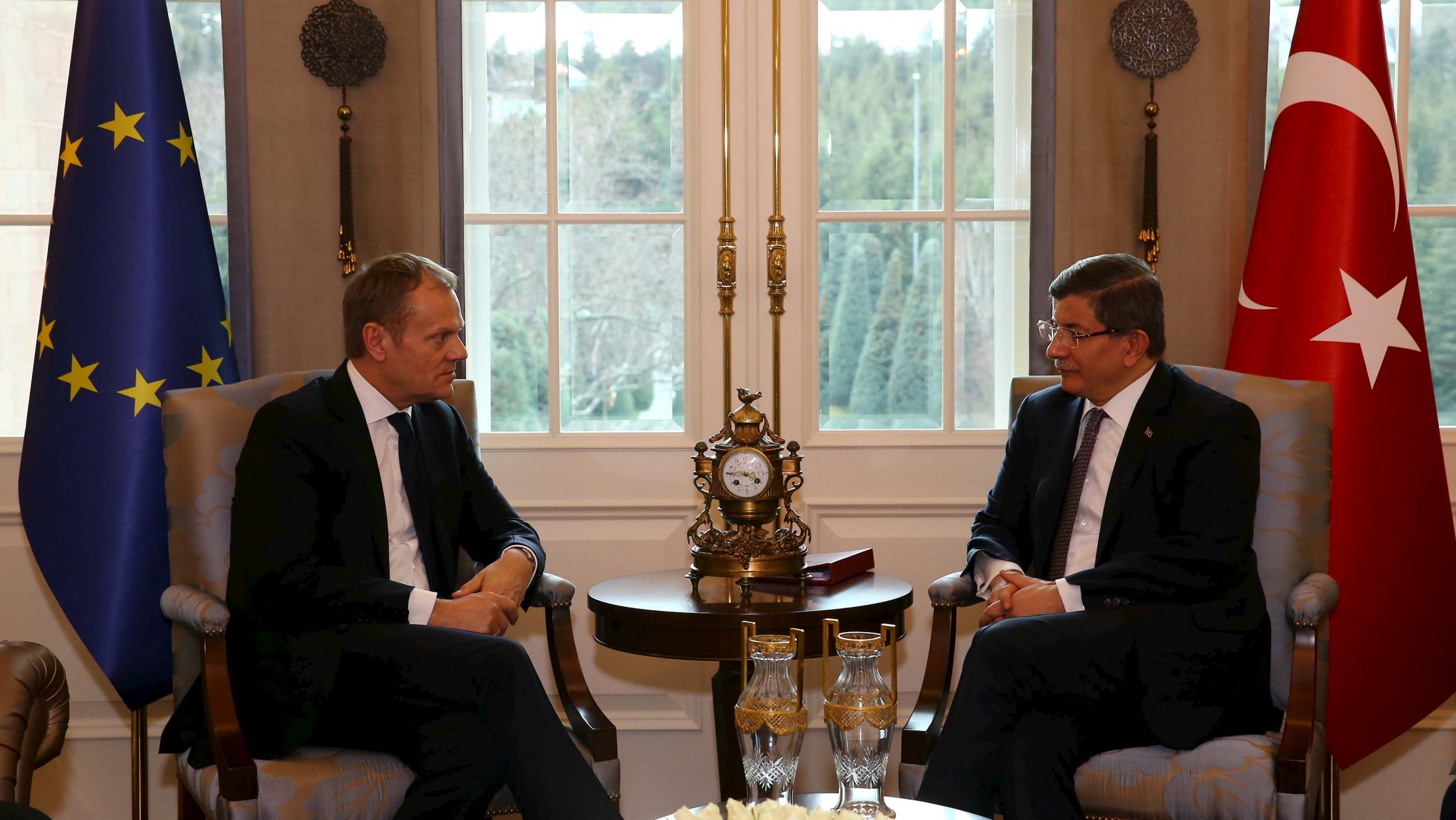 European Council President Donald Tusk is in Turkey for key migration talks with the country's President Recep Tayyip Erdogan. Their meeting in Istanbul comes ahead of an EU-Turkey summit planned for Monday. Tusk is hoping to reach an agreement with Erdogan on a joint approach to the refugee crisis, with the aim of reducing the number of people arriving in Europe from Turkey.
In a bid to dissuade refugees from using people smugglers to take them from Turkey to Greece, Tusk has suggested that the EU could ship these asylum seekers, particularly economic migrants, back to Turkey once they arrive in Europe, the BBC reports. His meeting with Erdogan is the latest in a round of talks ahead of Monday's summit. Meanwhile, French President François Hollande is meeting Friday with German Chancellor Angela Merkel, also to discuss the crisis.
Despite winter weather making the sea crossing more dangerous, thousands of refugees still reach the Greek shores from Turkey every day. In February, close to 60,000 refugees arrived in Europe, the majority coming from Turkey, according to UN data. These people are usually bound for Germany or the Nordic countries but are being held back by border controls in the south. At least 3,000 refugees are currently stranded at the Greek border with Macedonia.
Tusk said Thursday that the number of refugees leaving Turkey for Europe is too high. Following a meeting with Greek Prime Minister Alexis Tsipras in Athens, he told reporters: "I want to appeal to all potential illegal economic migrants wherever you are from: Do not come to Europe. Do not believe the smugglers. Do not risk your lives and your money. It is all for nothing."
He said Turkey must figure out how to reduce the number of departures but that shipping people back may be the best solution.