Donate Money to Victims of 2017's Deadliest Earthquake and You Are Breaking Federal Law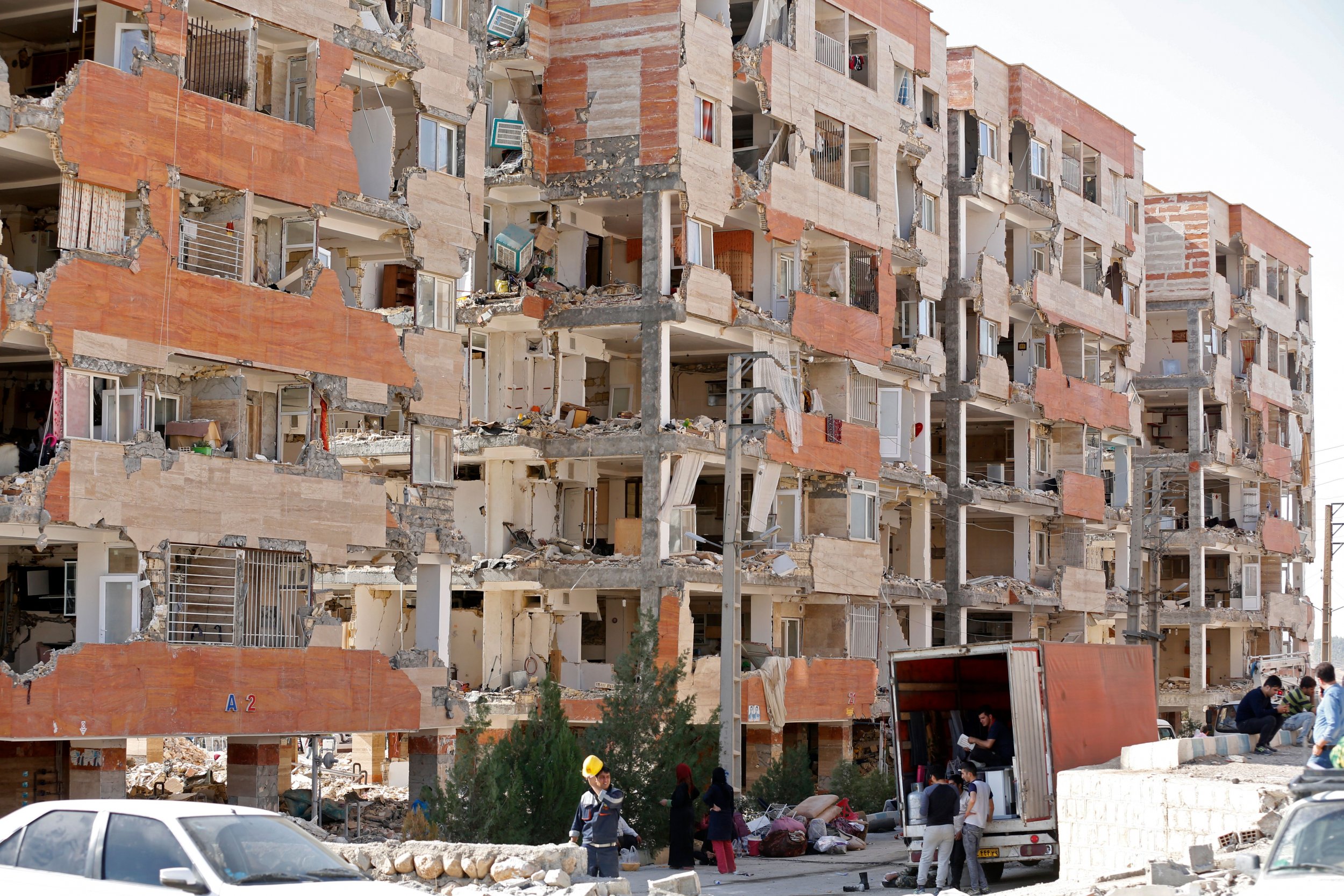 The deadliest earthquake of 2017 struck Iran this week. The tremors ravaged the western Iranian province of Kermanshah, killing at least 500 people, injuring more than 8,000 and destroying more than 30,000 houses. But if you want to send aid to those affected in Iran, at least directly, you're out of luck.
Donating and assisting the recovery efforts is tough for Americans because of relations between Washington and Tehran. There is a comprehensive trade embargo in place on Iran because of its seizure of the U.S. embassy in Tehran in the 1979 revolution, as well as its subsequent nuclear program and support of extremist groups in the Middle East.
Americans are committing a criminal offense if they send donations to any entity linked to the government of Iran, an Iranian financial institution or other restricted parties under the sanctions.
U.S. citizens can only donate aid if they go through an organization that has an exemption or a license to do so. Namely, organizations that are based in the U.S. and can send the funds to Iran and those that the U.S. government trusts to send to those in need.
The National Iranian American Council (NIAC) provided guidelines on how U.S. citizens can help the earthquake relief effort.
"U.S. persons would not be permitted to send funds directly to non-U.S. charitable organizations specifically intending those funds to be used for relief efforts in Iran," it said.
Sending funds directly to Iranian charitable organizations without the relevant license from the U.S. Department of the Treasury's Office of Foreign Assets Control, or OFAC, would leave the sender liable to civil or criminal charges.
But Americans can help in other ways. U.S. citizens can send food, clothing or medicine to organizations that are not restricted. They can apply for a license themselves to engage in humanitarian efforts related to Iran.
The main way to help Iranians would be to send funds through a U.S.-based non-governmental organization.
The NIAC recommended four organizations that the U.S. government has given licenses to send aid to victims of the earthquake. They are: Moms Against Poverty, based in California; Child Foundation, based in Portland; Children of Persia, based in Montgomery Village, Maryland; and Relief International, based in Los Angeles.
In total, Iranian authorities say the earthquake caused as much as 26,000 billion Iranian rials of damage, equivalent to $6.3 billion.
Survivors have complained of a slow aid response days after the quake struck, with many who have lost their homes not receiving tents and debris removal taking longer than expected.
Many state-built homes collapsed in the earthquake and Iranian President Hassan Rouhani said that their destruction showed corrupt practices in their construction under his predecessor Mahmoud Ahmadinejad in 2011.
"That a house built by [ordinary] people in the Sarpol-e Zahab region has remained standing while in front of it a government-built building has collapsed is a sign of corruption," Rouhani told a cabinet meeting, state media reported. "It's clear there has been corruption in construction contracts."