Anonymous Donor Gifts $1 Million to Santa Cruz Hospital Employees
An anonymous donor has gifted Dominican Hospital in Santa Cruz, California, with $1 million. The entire donation is intended to be given to the hospital staff, including doctors, nurses, technicians, and mailroom workers.
The donor is said to be a Santa Cruz resident and a long-time friend of the hospital who has previously donated to Dominican Hospital. In mid-April, the generous benefactor chose to give back to staff working on the frontline of the coronavirus pandemic.
In a letter to the hospital employees, the donor wrote: "To the heroes of Dominican Hospital: Thank you for standing up (and staying up!) to care for our community.
"This humankindness is what makes you heroic. Please accept this donation in recognition of and with great thanks for all that you do. And please know that my heart is with you as we seek to protect and care for each other during this challenging time."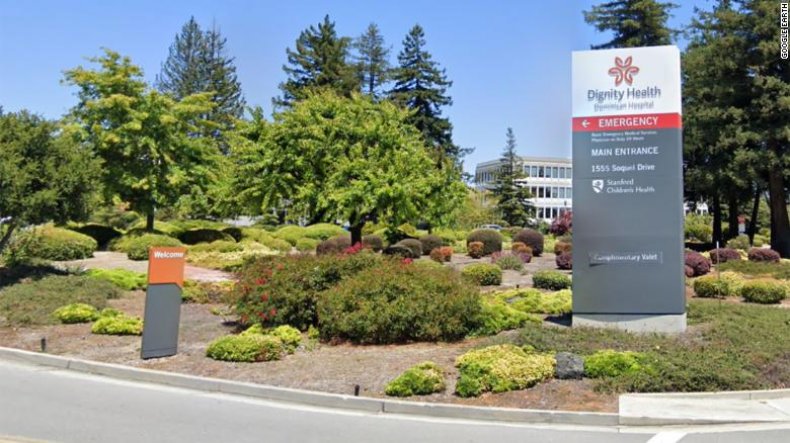 The money will go to the hospital's foundation before being given to Dominican Hospital, which will then distribute checks for around $750 to the hospital's 1,350 employees. Full-time staff will receive $800 each and part-time staff will receive $600 each within the next month, as long as they met a threshold of hours before March 1, 2020.
Dominican Hospital President Nanette Mickiewicz, MD said in a statement: "We cannot adequately express the depth of our gratitude for this gracious, selfless gift. We are incredibly proud of the work our hospital family is doing in the face of such an unprecedented situation. This generous donation is a testament to their clinical excellence, their tireless dedication, and most of all, their profound humanity."
Drew Gagner, Vice President and Chief Philanthropy Officer of the Dominican Hospital Foundation, added: "We are proud to share that 100 percent of the donor's gift is being distributed to Dominican Hospital employees. We are humbled by this heartfelt thank you, and blessed to have such caring donors in our community."
Amy Louden, a registered nurse at Dominican Hospital, told Fox 32: "I think it's just so nice. It's amazing. A million dollars to just give to the staff as a thank you is something unbelievable actually."
Louden said that she would pay her gift forward by shopping at local businesses and donating to a local charity.
During the coronavirus pandemic, Dominican Hospital has established two funds to support its patients and employees. The Dominican Emergency Preparedness Fund provides resources like medical supplies, testing, and staffing, while the Dominican Frontline Spirit Fund will be used to "bolster the spirits of [its] community of frontline health care providers."