By Wednesday night, over $694,000 had been donated to the GoFundMe fundraiser for Kevin Strickland, the now 62-year-old man released from a Missouri prison Tuesday after being wrongfully imprisoned since 1979 for a triple homicide he had no part in, according to The Associated Press.
Judge James Welsh, a retired Missouri Court of Appeals judge, heard the evidentiary hearing that led to Strickland's release in a first-of-its-kind case in the state. Jackson County Prosecutor Jean Peters Baker used a new state law to request the hearing in August, claiming that most of the evidence used to convict Strickland had been recanted or disproven over the last 42 years.
Strickland was imprisoned as one of four accused shooters who killed Larry Ingram, 21; John Walker, 20; and Sherrie Black, 22, at a home in Kansas City in 1978.
He was 18 at the time of the killings, and was convicted largely on the testimony of Cynthia Douglas, a woman who was at the house and survived the shooting. Douglas allegedly regretted her testimony and had second thoughts about the conviction after the trials, but never publicly recanted her testimony out of fear she could be prosecuted for perjury.
However, Strickland is not eligible to receive any compensation for his 40-plus years in prison because of the state laws in Missouri. The state's laws only allow for payments for wrongful imprisonment to be paid to people exonerated by DNA evidence.
In neighboring states like Kansas, anyone found to be wrongfully convicted is eligible to receive up to $65,000 per year for which they were falsely imprisoned, according to the Kansas City Star. That law, championed by Sean O'Brien, a law professor at the University of Missouri-Kansas City, would pay someone in prison as long as Strickland over $2.7 million.
For more reporting from The Associated Press, see below.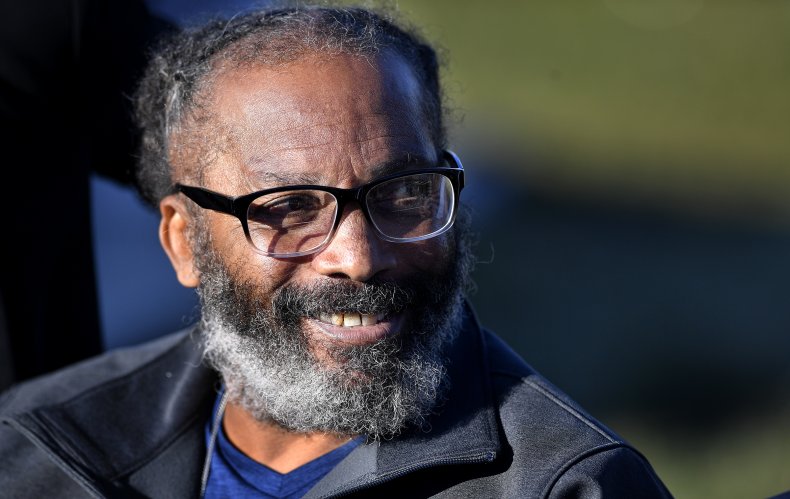 Strickland has always maintained that he was home watching television and had nothing to do with the killings, which happened when he was 18 years old.
The Midwest Innocence Project set up the online fundraiser in June as they fought for his release. They said he needed help paying for basic living expenses.
Organizers praised donors Tuesday, writing that "All funds go directly to Mr. Strickland, who the state of Missouri won't provide a dime to for the 43 years they stole from him."
As he left prison, Strickland said, "I can't begin to say all the things I am thankful for."