Kanye West has surprised everyone by announcing the release of his new album, Donda. The album has been coming for a very long time, but to finally see it has caused a frenzy among fans.
Thousands of people turned up in Atlanta for a listening event of the new album, which was also streamed by Apple Music.
Only West can attract so many people to a stadium just to watch him dance to his own music in the center of the arena, showing how highly anticipated Donda truly is.
We break down some of the big questions surrounding Donda, and most importantly, when it is finally coming out.
The Meaning of Donda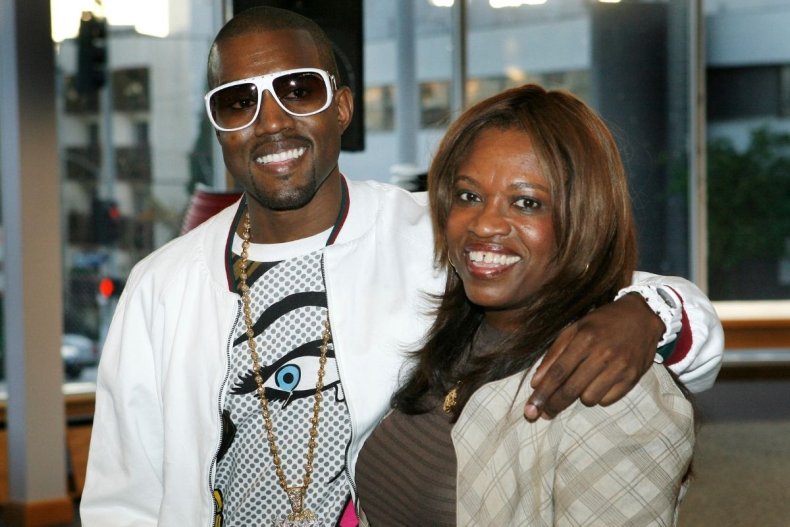 The album has been named after West's mother, Donda West.
Donda West died on November 10, 2007, aged just 58 years old.
She died of a heart attack and post-operative factors which arose from elective cosmetic surgery.
Her death sparked new legislation from then-California Governor Arnold Schwarzenegger, Donda West's Law, which requires those undergoing elective cosmetic surgery to have a medical examination first.
In July 2020, West previewed one of the songs on his album, which was also named after his mother, and featured Donda West rapping a verse from KRS1's "Sound of Da Police," before West joins in with his own verse.
Is Donda A Christian Album?
Fans of West will know he takes part in his Sunday Services, which include him dancing in remote locations surrounded by a large gospel choir, who also sing and dance.
His last album, Jesus Is King, followed very strong Christian themes, leading some to wonder if West will go full gospel for his next album.
However, this album once again takes its lead from previous works of West, and instead has mentions of Christian themes and lyrics while not being a full gospel album.
Based on the listening event held on July 22, some tracks have his gospel choir and even church organ additions, but this is not a full-on Christian album.
He does rap about God on the album on several occasions, such as in the song "I Know God Breathed On This," but mainly the album is in tribute to his late mother, Donda West.
In his song "Jail," God is regularly mentioned, including by the featured rapper, Jay-Z, who raps: "God in my cell, that's my celly/Made in the image of God, that's a selfie.
"Pray five times a day, so many felonies/Who's gonna post my bail? Lord, help me."
When Can I Stream Donda Online?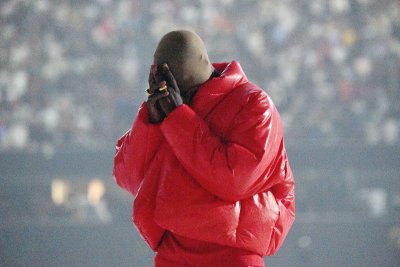 Donda was expected to drop on Friday, July 23, however, it is yet to arrive. Some in the U.K. have shared fears it will miss its deadline and West has missed his release date once again.
West appeared in Atlanta at a large-scale listening party at the Mercedes Benz Stadium, where thousands watched him dance to his music as it played over the speakers.
As a result, videos of some of the songs have surfaced online, and the livestream of the listening party aired on Apple Music.
Some reports have suggested the album is set to drop on July 23 at midnight ET, meaning the album may arrive just in time for the weekend.
However, it would not be the first time West has missed his deadline, given he previously teased this album's release on July 24, 2020, but it did not materialize.
All The Featuring Artists on Donda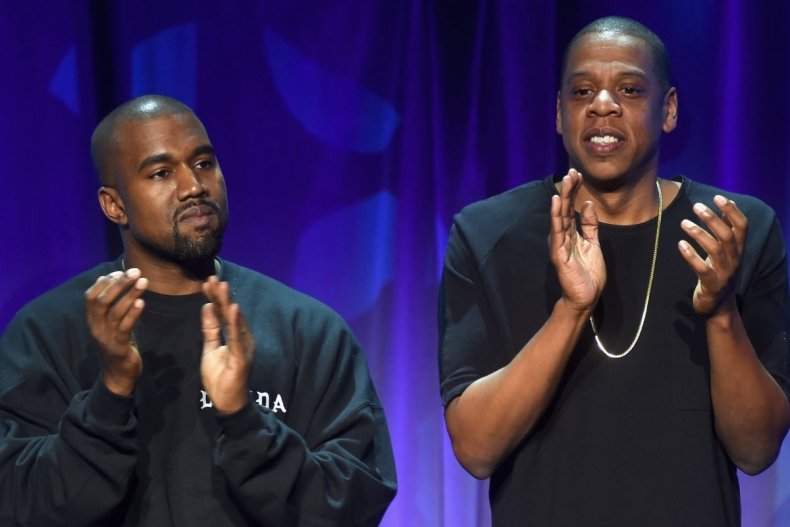 While the listening party revealed many of the songs, exact details on featuring artists are still slightly uncertain.
Billboard reported verses from Pusha T, Playboi Carti, Lil Durk, Pop Smoke, Baby Keem, Roddy Ricch and Lil Baby.
Pop Smoke became more widely known after his death in February 2020, and West appeared alongside Pusha T on the rapper's song "Tell The Vision."
The most notable featured artist on West's new album, however, is Jay-Z. Some feared the pair would no longer work together after West called him and his wife Beyonce out during his Saint Pablo Tour.
However, Jay-Z appears heavily on the album's track "Jail," showing it may be the two rappers have mended their relationship.