An album by underage British porcine Peppa Pig has bagged a better score from indie rock tastemakers Pitchfork than Kanye West's Donda.
The highly anticipated album from the rapper was delayed three times this summer, being finally released on Sunday after much fanfare.
Named for West's late mother, the album's release was accompanied by three listening events, each bigger than the last. The final one took place in Chicago's Soldier Stadium with a show that saw the rapper burn a replica of his childhood home as he went up in flames with it.
For all the drama surrounding Donda however, its reception has been somewhat of an anti-climax for many fans and reviewers alike, with the record scoring generally middling reviews.
West is no stranger to controversy and not shy about supporting controversial figures (most notably Donald Trump) but his inclusion of the disgraced Marilyn Manson on Donda has served to generate disinterest and disappointment rather than shock and horror.
Pitchfork scored Donda a 6.0 out of 10 describing the project as "barely finished and with a lot of baggage" and as "a data dump of songs searching for a higher calling."
Meanwhile, a parody Twitter account called IsItBetterThanPeppaPig has pointed out that Donda scored lower on Pitchfork than Peppa's Adventures: The Album.
The famous pig's second album pipped West to the post with a score of 6.5.
While the parody account jokingly compares other albums to the 6.5 score won by the cartoon's musical offering, it has also highlighted Donda's disappointing reception.
Donda is receiving more middle-of-the-road reviews and has scored a 51 overall on Metacritic.
NME gave it three stars, claiming the album is "merely punctuated with moments of brilliance."
While the Los Angeles Times called the project "dispiriting, exhausting."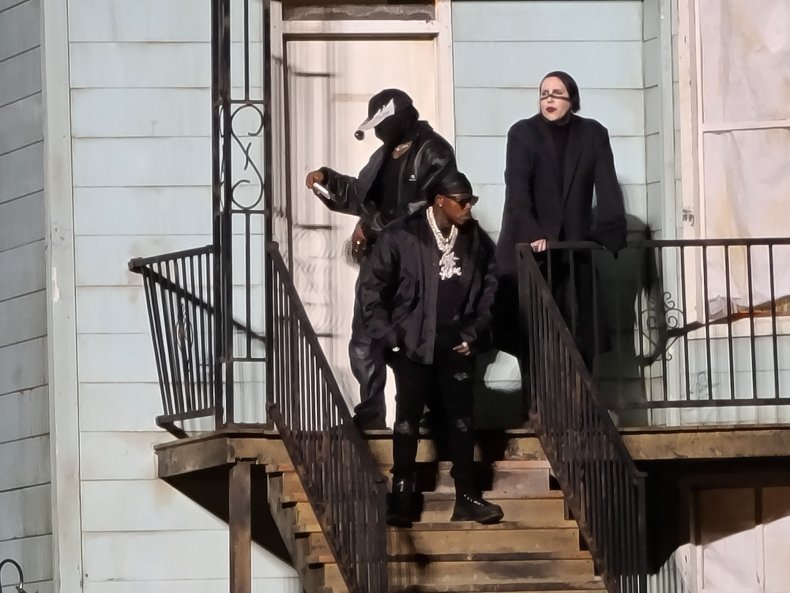 The New York Times says that "multidisciplinary spectacle is more his goal than music now, and he isn't the star of his own 10th album."
West has claimed that his record label released the album without his approval on Sunday.
In an Instagram post on Sunday, just hours after Donda was released around 8 a.m. West wrote: "UNIVERSAL PUT MY ALBUM OUT WITHOUT MY APPROVAL AND THEY BLOCKED JAIL 2 FROM BEING ON THE ALBUM."
The song "Jail Pt 2" was later made available.