Coca-Cola, Jeans and Playboy Caused Moral Decline in Ukraine, Rebel Leader Says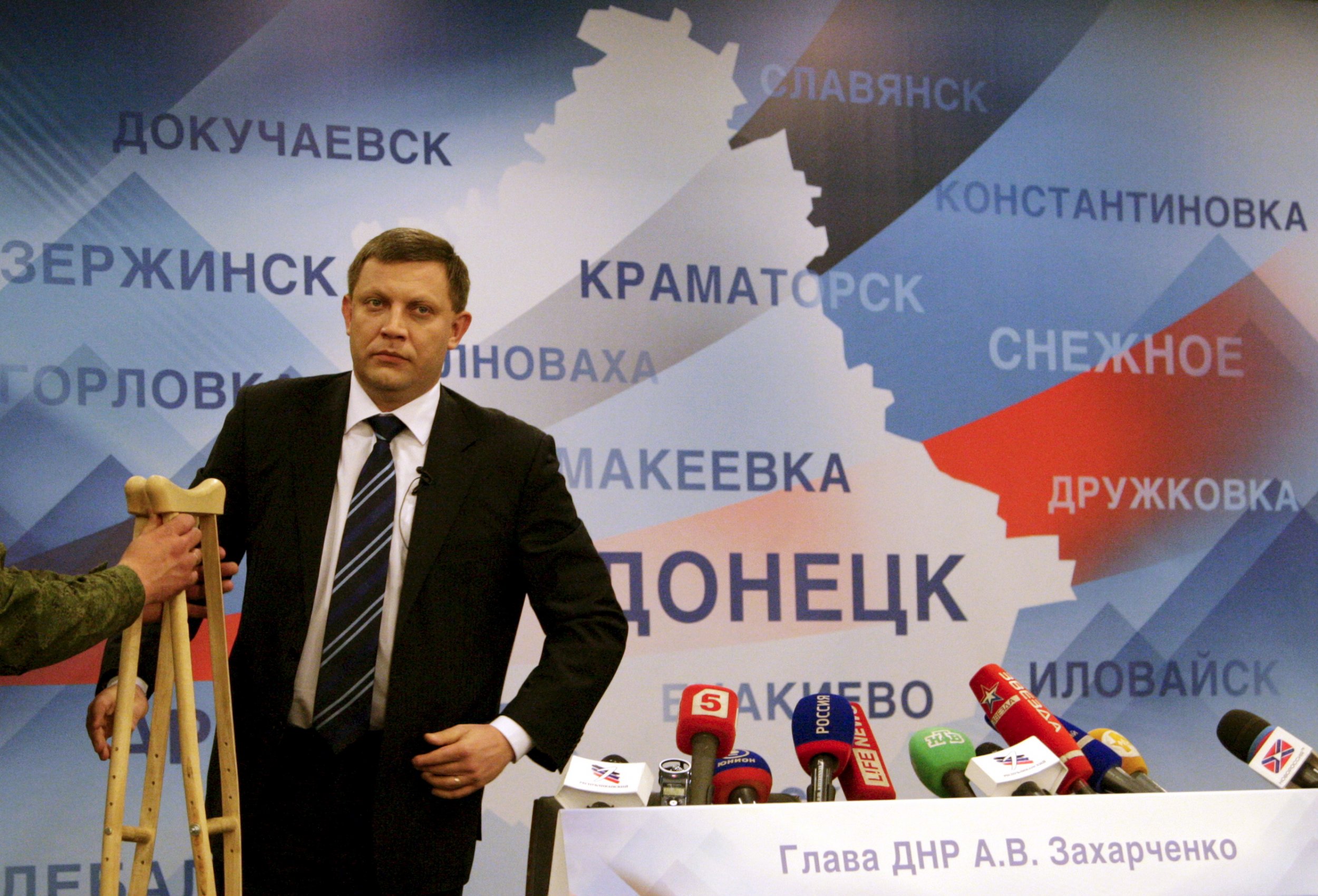 Coca-Cola, Mickey Mouse, jeans and Playboy are to blame for an apparent moral decline in east Ukraine, a leader of the pro-Russian separatists told propaganda channel News Front.
Alexander Zakharchenko heads Donetsk People's Republic, one of two self-declared republics in eastern Ukraine. Russian-backed rebels in Donetsk and Luhansk declared their independence from Ukraine while pro-European protesters ousted then-Ukrainian President Viktor Yanukovych in early 2014.
Kiev and the Russian-backed rebels have been engaged in irregular fighting since then, although a ceasefire is currently ensuring the violence remains subdued.
In a press statement to Russian and rebel outlets on Sunday, Zakharchenko appeared to hark back to the days of the Soviet Union when he was asked by a local reporter about an alleged moral decline in the Donetsk region ever since Ukraine became an independent country following the collapse of the USSR. He said such a decline had indeed taken place and the reason for it was Kiev's fault.
"After Ukraine's declaration of independence, they have tried and continue to try to implant in us a foreign ideology," Zakharchenko said. "If once upon a time we were raised on fundamental concepts such as family, fidelity, brotherhood, love to the motherland, then now we can see we are being raised on Coca-Cola, Mickey Mouse, jeans and and also on Playboy."
Besides soft drinks and denim, the rebel leader also blamed the decline of the Soviet-era mentality on "a democracy which presupposed that a family can have two fathers or two mothers."
"That's categorically unacceptable," Zakharchenko said. "Morality itself is ingrained on a genetic level. We just need to raise our children correctly and teach them that traditional values are the way forward."
According to the rebel leader, attempts by Kiev to impose Western products and mores on Donetsk have damaged the region. Ironically, Coca-Cola and Pepsi are currently subject to a criminal probe in Ukraine for displaying annexed Crimea as part of Russia, not Ukraine, in an advertising campaign.
Zakharchenko, who is Donetsk-born, was handed power over the rebel-held territories of Donetsk in 2014 by one of the Russian leaders of the separatist movement, Moscow citizen Alexander Borodai. The handover was seen partly as an attempt to make the separatist initiative seem more homegrown, as opposed to a Russian-backed effort.
Since then Zakharchenko has tried to cultivate a strongman image of himself, frequently appearing in military uniform, and has repeatedly spoken about the apparent merits of the USSR.
In December 2015, he announced a four-point plan to rebuild rebel-held areas in Donetsk, with each first letter forming the same abbreviation as the Russian shorthand for "USSR." He gave a public statement saying this was a coincidence, but a happy one.
"Many of you noticed that the first letters of our ideological conception are the same as the country in which many of us were born—USSR," Zakharchenko said. "History is cyclical and possibly it is precisely now that we are at such a historical point when the time has come to return to the traditions and values that we are used to. It might be time to remember that the USSR was a major part of our history."