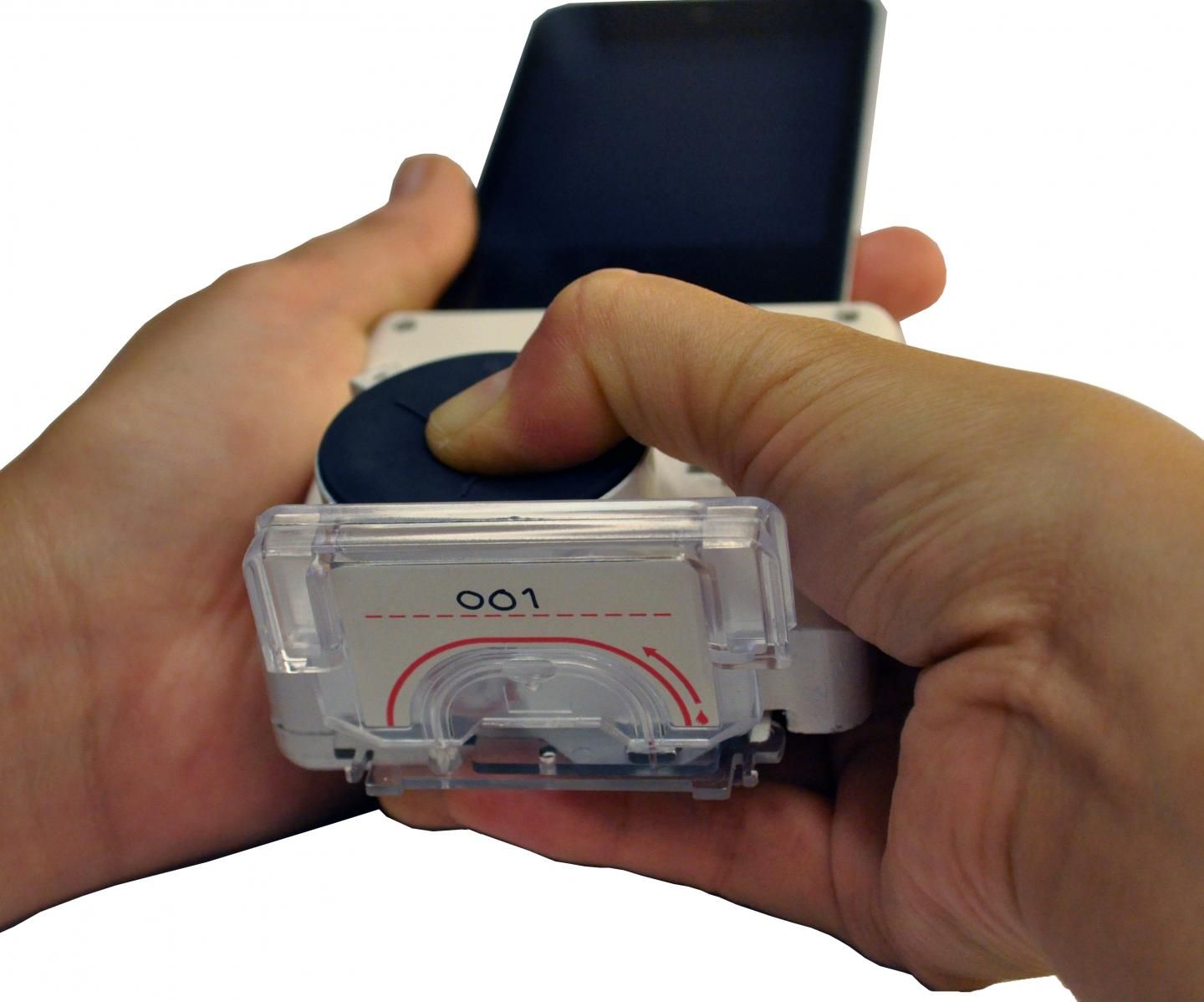 A team of researchers at Columbia University's engineering and applied sciences school has created a new device (a "dongle," as they call it) that attaches to your smartphone and can detect whether sexually transmitted diseases are present in your blood.
Just plug the dongle into your phone (Apple or Android), prick your finger and wait. If you have HIV or syphilis, you'll know in about 15 minutes.
The device, which was created by lead researcher Samuel K. Sia, was recently field-tested on 96 patients in Rwanda. The test the device performs, called an enzyme-linked immunosorbent assay (ELISA), is not new. (It was developed in 1971 and replaced earlier tests that exposed patients to radioactivity.) But until now the test required bulky lab equipment, making it unfeasible in certain parts of the world where HIV and syphilis are rampant. Sia's device solves that problem.
Thirty-five million people live with HIV/AIDS worldwide, the World Health Organization estimates, and 1.5 million die from AIDS-related illnesses each year. There are about 10 million people living with syphilis.
"Coupling microfluidics with recent advances in consumer electronics can make certain lab-based diagnostics accessible to almost any population with access to smartphones," Sia says. "This kind of capability can transform how health care services are delivered around the world."
The dongle is cheap, too. Most ELISA testing equipment will run around $20,000, but Sia's device will cost $34 to manufacture, he estimates.
"By increasing detection of syphilis infections, we might be able to reduce deaths by 10-fold," Sia says.