Donna Brazile Questioned If Seth Rich's Death Involved Russians, Or His Race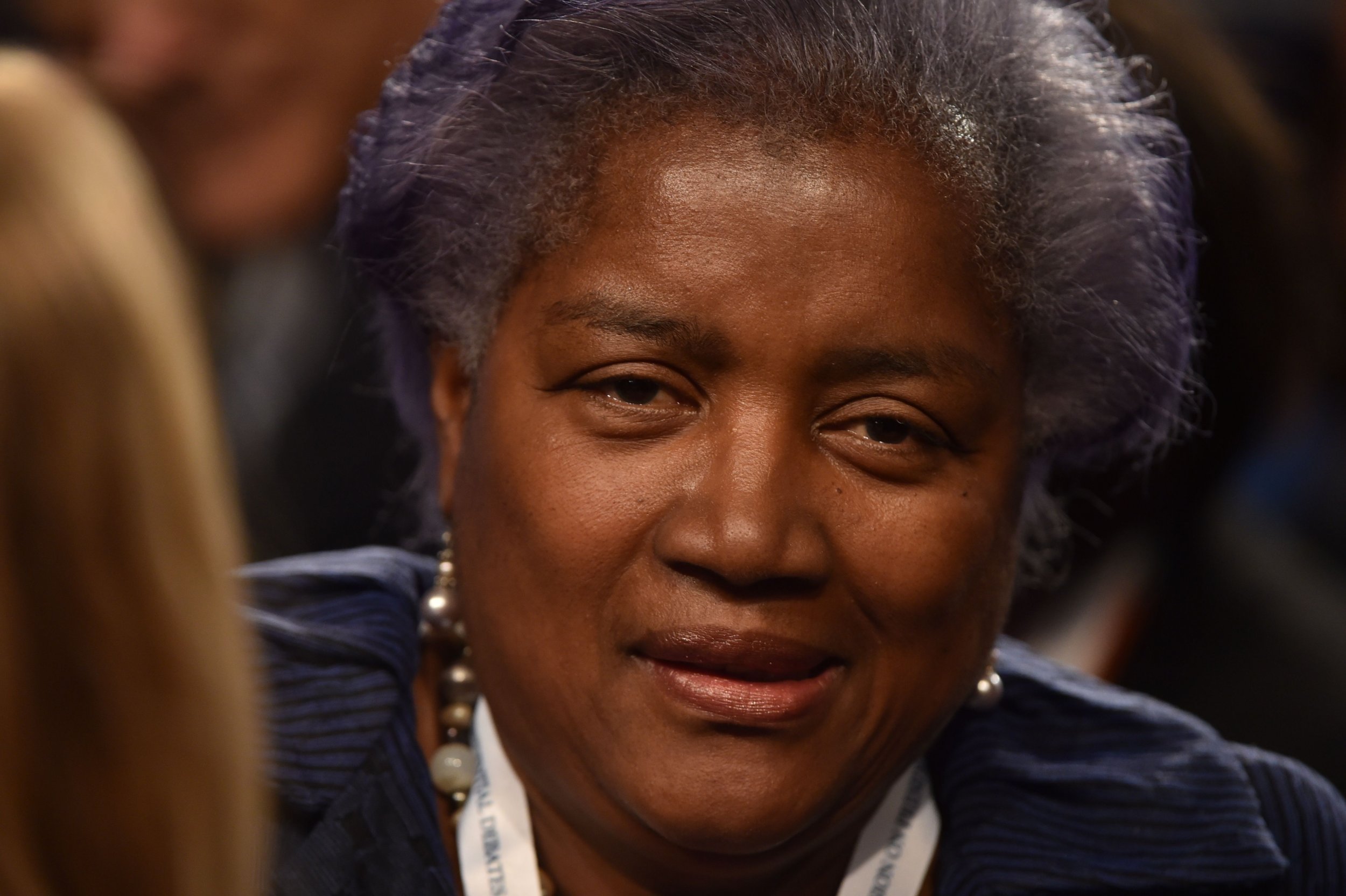 Donna Brazile, the former interim chairwoman of the Democratic National Committee, once thought it was possible that the Russians had been involved in the death of DNC staffer Seth Rich or that he was killed because he was white, according to her new book.
In July 2016, Rich, 27, was shot and killed in Washington, D.C., while walking home at night. The police believe the shooting was a botched robbery, but because Rich worked for the DNC, theories emerged that the killing was related to thousands of committee emails being published by WikiLeaks two weeks after his death.
Related: Donna Brazile dedicated her book to Seth Rich
In Hacks: The Inside Story of the Break-Ins and Breakdowns That Put Donald Trump in the White House, which came out on Tuesday, Brazile wrote that she had her own theories about the murder. "Only to [her friend] Elaine could I say that I felt some responsibility for Seth Rich's death. I didn't bring him into the DNC, but I helped keep him there working on voting rights," she wrote. "With all I knew now about the Russians' hacking, I could not help but wonder if they had played some part in his unsolved murder. Besides that, racial tensions were high that summer and I worried that he was murdered for being white on the wrong side of town."
She went on to say in the book that her friend doubted the theory about his race, "and I heard her," and that "the FBI said that they did not see any Russian fingerprints there, but they promised to look into the case." She added, "His death continued to tear me up inside."
Later in the book, Brazile wrote that during the 2016 campaign she worried about traveling with her family members. "All I could think about was Seth Rich. Had he been killed by someone who had it out for the Democrats? Likely not, but we still don't know. If they came after me like that, I didn't want anyone else to get hurt." She also wrote that she kept a picture of Rich on her wall, along with the poster offering a reward for information about the killing.
Brazile discussed Rich's death at least once with Hillary Clinton, she wrote, in a phone call after the 2016 election. "Don't forget the murder of Seth Rich, I told her. Did she want to contribute to Seth's reward fund? We still hadn't found the person responsible for the tragic murder of this bright young DNC staffer," she wrote. Clinton apparently responded, "You're right.... We're going to get to that." Then Clinton ended the call, according to Brazile.
As Newsweek previously reported, Brazile included Rich in the dedication at the front of the book. On Sunday, she spoke about Rich on ABC News's This Week With George Stephanopoulos. "They don't know what it was like to be over the DNC during this hacking," she told the host about her critics. "They don't know what it's like to bury a child. I did: Seth Rich."
In a statement on Monday through spokesman Brad Bauman, Rich's family said, "Since Seth was murdered, Donna Brazile has been a great friend to the Rich family and has been extremely supportive of the family's efforts to find Seth's killers."
Brazile did not respond to a request for comment on Monday about her Rich remarks. Neither her publisher, Hachette Book Group, nor Georgetown University, where she teaches, responded to interview requests.