Donna Brazile Tells Critics To 'Go To Hell' As She Spills Hillary Clinton, DNC Secrets
Former Democratic National Committee Chair Interim Chairwoman Donna Brazile has a simple message for her critics after she has started spilling secrets about the party's 2016 conflicts: "Go to hell."
A defiant Brazile swore in a Sunday interview that she would refuse to keep quiet as she begins unearthing dirt about the Democrats' alleged dysfunction and double-dealing leading up to Hillary Clinton's surprise defeat in the presidential race.
"For those who are telling me to shut up, they told Hillary that a couple months ago," Brazile told ABC News' "This Week."
"You know what I tell them? Go to hell. I'm going to tell my story."
She added that she feels free to speak her mind now that she's "not on the payroll" of the DNC anymore.
"I care about my country. I care about democracy," Brazile said.
"And I say go to hell, because why am I supposed to be the only person that is unable to tell my story?"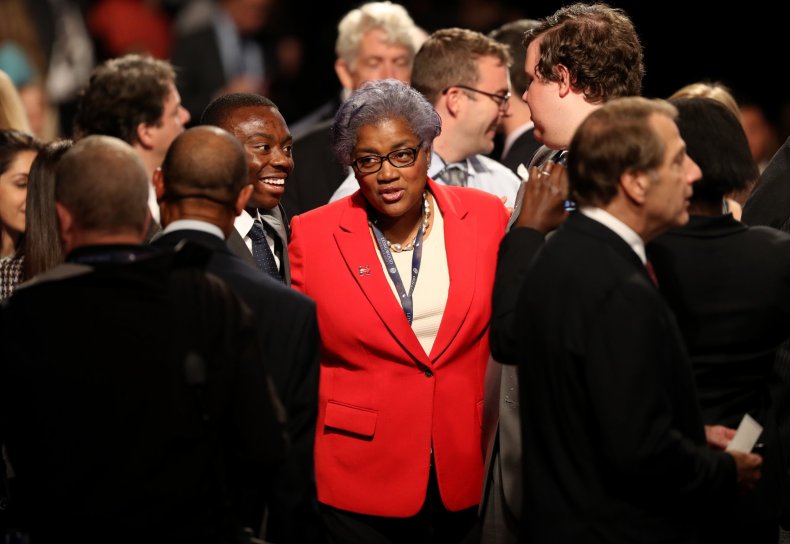 Brazile in the past week has kicked off a crisis for the Democratic Party as she promotes her upcoming memoir "Hacks: The Inside Story Of The Break-ins And Breakdowns That Put Donald Trump In The White House" by revealing bitter behind-the-scenes drama that shows the party's struggles to ensure a Clinton victory.
In an excerpt from the book published by Politico, Brazile said Clinton's campaign took over the DNC's fundraising and daily operations in August 2015 — effectively ensuring nearly a year in advance that Clinton would win the party's nomination. Brazile, who resigned in February this year, said the takeover was not illegal but "it sure looked unethical."
Brazile's revelation seemed to confirm accusations from supporters of Bernie Sanders, the independent Vermont senator who challenged Clinton, that the party bosses gamed the primaries in Clinton's favor. Brazile clarified Sunday that she has seen "no evidence, none whatsoever" of the primaries being rigged, though she still believes Sanders never had a fair shot.
In another excerpt, Brazile says she considered replacing Clinton with former Vice President Joe Biden after Clinton collapsed at a 9/11 memorial event less than two months before Election Day. The fall, which Clinton blamed on previously undisclosed pneumonia, raised fresh doubts about the candidate's honesty and fitness for office, and Brazile said it made her detect an "odor of failure" around the campaign. Brazile said Sunday that she was under "tremendous pressure" to have a "plan B" after Clinton's health scare, and she considered pairing Biden with New Jersey Senator Cory Booker as a running mate.
Clinton staffers have rejected early portions of the book, saying they "do not recognize the campaign" Brazile portrays in the book.