Donor Warns Funds to PM May's Party Linked to Single-Market Access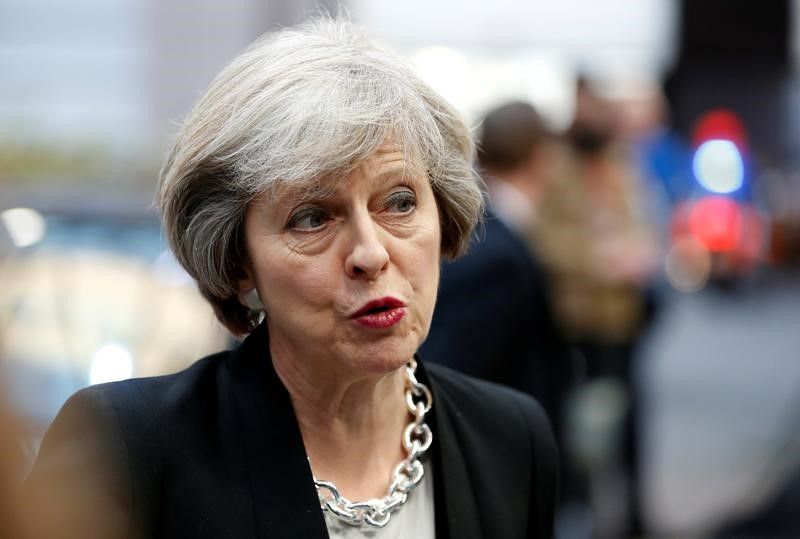 A leading donor to Theresa May's Conservative Party warned on Saturday he would cut his financial support if the government pulled Britain out of the European single market as part of Brexit negotiations.
Andrew Cook, chairman of engineering firm William Cook, backed remaining in the EU during last June's referendum. He said it was critical the country maintained its membership of the single market or jobs would be lost.
"I would find it impossible under those circumstances (to keep donating to the Conservative Party should it back leaving the single market)," the Times newspaper quoted him as saying.
"...It is very difficult to make a political donation to a party when, although I support it ideologically, I do not believe that my interests and my ideology are ...(in agreement) with the principal Brexiteers."
Britain's historic vote to leave the group it joined in 1973 has divided the country sharply, with many businessmen and women fearing that companies will face tariff and non-tariff barriers to continue trading into Europe. May's party, once led by Margaret Thatcher, is traditionally close to the business community and draws much of its funds from individual donations.
Prime Minister May has so far said little publicly about her negotiating position ahead of what are expected to be some of the most complicated international talks Britain has engaged in since World War II.
She has said she will ensure the "best possible access" to the European market but some investors fear the government will opt for a 'hard Brexit' by prioritizing immigration controls over ensuring full access to the single market.
Cook, who was not immediately available to comment, has donated more than 1 million pounds ($1.23 million) to the Conservative Party in recent years according to data on the Electoral Commission website.