Donors Raise Over $70K Online For Gay Valedictorian Who Was Rejected By Parents To Attend College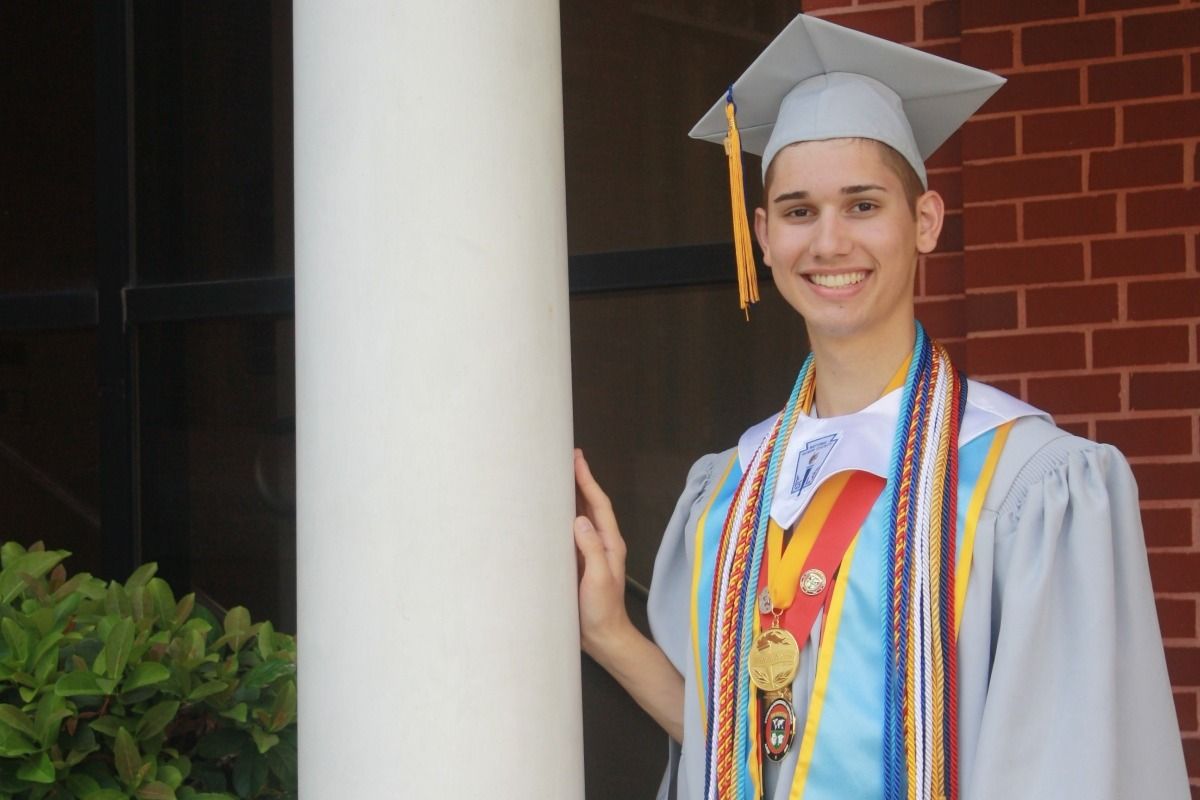 A GoFundMe campaign has raised over $70,000 for a Florida valedictorian to attend college in the fall after he was ostracized by his family for being gay.
Seth Owen, 18, from Jacksonville, Florida, was given an ultimatum earlier this year to either leave home or stay and attend a church that "outwardly attacked him and his sexual orientation," according to the GoFundMe page.
"For his own well-being and safety, Seth chose the later," the campaign's description said. "He's been living with friends and working to sustain himself financially since. His parents have refused to support him emotionally or financially because they deem his sexual orientation inconsistent with their religious beliefs."
Owen was accepted in Georgetown University after graduating from First Coast High School in Jacksonville with a 4.16 GPA, reported NBC News. However, considering his recent altercation with family, he feared he would no longer have the financial support to attend the prestigious college.
According to the GoFundMe page, Owen was awarded a financial aid package based on the premise of parental support. After his parents ostracized him, he then "appealed the decision with letters from mental health professionals, school personnel, mentors, and community organizers." However, the institution refused to amend the decision.
The online fundraiser page was started by Owen's high school biology teacher, Jane Martin, who decided to reach out to the community for help in raising money for his first year's tuition.
"Seth was just a kid that really stood out to me," she told NBC News. "He was super ambitious and was always trying to go above and beyond to make sure he could be as successful as possible."
Created on 18 June, the campaign had set a goal of $20,000 to cover his first year of university. On Wednesday morning, 1,133 people had donated a total amount of $70,700—more than three times its initial target.
Owen told NBC News that his Southern Baptist parents sent him to conversion therapy after he came out to them during his sophomore year of high school.
"I was writing a paper, and my dad decided to check my phone late in the evening," he revealed. "He found a damning photograph of me and another guy. Nothing inappropriate, but it clearly indicated that I was gay."
In February, Owen's family issued him a choice: get out or continue to attend church. The teeanger decided leaving was better for his wellbeing as he could not face attending a church that had attacked him in the past for being gay.
"They talked very negatively about the LGBTQ+ community. They said that gay people would not serve in the church. Then they were talking about transgender people as though they weren't human, and that really, really bothered me," Owen said.
On Monday, Martin posted an update to the GoFundMe page from Owen, thanking the community for their contributions and kindness.
"I must begin by emphasizing that I simply cannot say thank you to you all enough. My dreams have come true because of you all," he said.
"Through this entire process of sharing my story, I have been shown by an abundance of loving and generous people that Jacksonville is a place of growth and support. I appreciate that you all have given me the reassurance to live authentically and the ability to continue to be relentless and tenacious in pursuing my dreams."