Who Was Donovon Lynch? Pharrell Williams' Cousin Fatally Shot by Police in Virginia Beach
Donovon Lynch, a 25-year-old Black man, was shot dead by a police officer in Virginia last week.
Lynch was one of two people killed in shootings that also injured eight other people in Virginia Beach oceanfront resort area on Friday night, according to police.
Virginia Beach police said Lynch had been "brandishing a handgun" when he was shot, according to interviews with the officer who shot him and another officer who witnessed the shooting.
The firearm was recovered at the scene, the Virginia Beach Police Department said in a news release that was shared on social media Monday. They added that an "independent" witness told police that Lynch had been in possession of a handgun earlier on Friday night.
"The specific actions which resulted in the shooting are part of the ongoing criminal investigation," the police department said.
"Once the VBPD investigation is complete, all statements and evidence will be submitted to the Office of the Commonwealth's Attorney (OCA). The OCA is conducting a separate investigation into this incident, independent of the Police Department."
Shortly after the update from the police department, the singer Pharrell Williams revealed Lynch was his cousin in posts on social media and called for transparency in the investigation.
"The loss of these lives is a tragedy beyond measure," Williams, a Virginia Beach native, wrote in an Instagram caption. "My cousin Donovon was killed during the shootings. He was a bright light and someone who always showed up for others."
Williams added: "It is critical my family and the other victims' families get the transparency, honesty and justice they deserve. Virginia Beach is the epitome of hope and tenacity and, as a community, we will get through this and come out even stronger."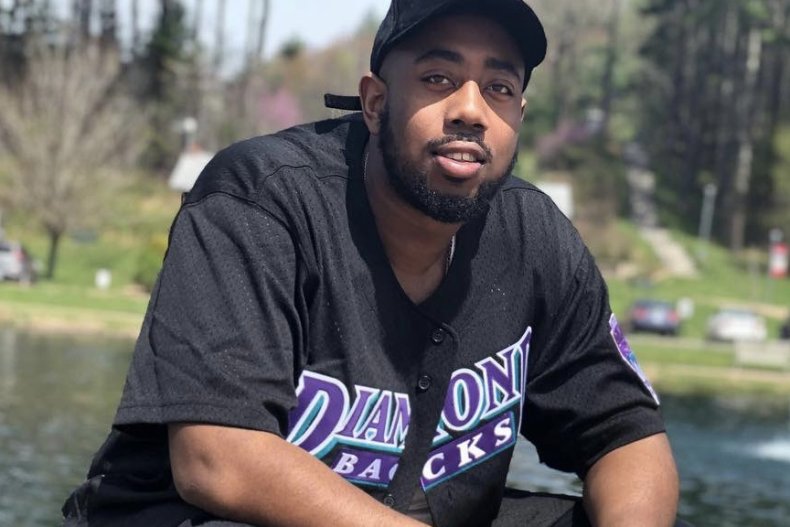 Police say the violence erupted at around 11:20 p.m. on Friday on Atlantic Avenue.
A preliminary investigation found the first shooting stemmed from a fight that broke out between a group of people, where several produced firearms and began shooting.
Minutes later, police heard additional gunshots in the 1900 block of Pacific Avenue.
Responding officers located 28-year-old Deshayla Harris, who died at the scene. Police said Harris, of Norfolk, was a bystander struck by stray gunfire.
Then, police "encountered an armed citizen" in the 300 block of 20th Street and an officer shot him. The man, later identified as Lynch, died at the scene, police said.
Police said three men were arrested on charges related to the initial shooting, including felonious assault and reckless handling of a firearm.
At a news conference on Saturday, Virginia Beach Police Chief Paul Neudigate said a firearm was discovered "in the vicinity" of the third shooting, but investigators did not have evidence that it belonged to Lynch.
Neudigate also said he could not be more "forthcoming" as there was no body camera footage to review. He said the officer who fatally shot Lynch was wearing a body camera, but it was not activated "for unknown reasons."
"That will be part of our administrative investigation that will be subsequent to the criminal investigation," Neudigate said.
That officer has been placed on administrative leave pending thee outcome of the investigation, police said on Saturday. He was not named, but police said he has been with the department for five years and is assigned to its special operations division.
Meanwhile, Lynch's father Wayne paid tribute to his son, saying he was "a father's dream."
In a statement to WAVY-TV reporter Andy Fox, he described his son as "intelligent, handsome, a scholar, an athlete, an entrepreneur, and loved by all he came in contact with."
Lynch played football for the University of Virginia's College at Wise during the 2017 and 2018 seasons and graduated from the school in 2019, the Bristol Herald Courier reported.
Head football coach Dane Damron, who said he recruited Lynch to the school, told the newspaper that he was "a personable young man and very outgoing."
"He never met a stranger. He'll certainly be missed," Damron said.
Eli Marks, a former teammate, said he didn't believe the news at first. He described Lynch as a "good dude, always laughing and joking."
"Just a great overall individual," Marks added.