People who have suffered from heart attacks should not hesitate to start having sex again, according to the authors of a study that suggests it could prolong a person's life.
Past studies have found links between having sex regularly and living longer, both in the general population and those who have survived heart attacks. But it is common for people to cut down on sex after having a heart attack, with some fearing it may trigger another one, according to research cited by the authors of the paper published in the journal European Journal of Preventive Cardiology.
To investigate the potential health effects of having sex after recovering from a heart attack, the team looked at data on 495 people. The participants were interviewed between 1992 to 1993 after their first heart attack, and again three and six months later. They told researchers how often they had sex before and after their first heart attack. Other sexual acts such as masturbation were not considered in the study.
The participants were all under 65 years old, and aged 53 on average. The authors used national registries to note if they had died.
After 22 years, 43 percent of the patients had passed away. Those who had the same amount or more sex after their first heart attack had a lower risk of dying, compared with those who had less or none. This was mostly down to lower rates of diseases not linked to cardiovascular disease, such as cancer.
Before their heart attacks, 73 percent of patients were sexually active at least once a week, but only 60 percent three to six months after. Only 53 percent had the same amount or more sex after, while the remainder had less or stopped entirely.
Those who had the same or more sex were more likely to be younger, describe themselves as in good health, were less likely to have depression, and were of a high socioeconomic status than those who abstained from or had less sex.
The study was limited for a number of reasons, including that the team relied on the participants being honest, the authors said.
They said that "our results highlight the importance of quality of life in general, and sexual activity resumption in particular, after MI [heart attack]."
Co-author Professor Yariv Gerber of Israel's Tel Aviv University said in a statement the findings should ease patients' worries about returning to their usual level of sexual activity soon after a heart attack.
Gerber said sexual activity is a marker of wellbeing, and having sex again soon after a heart attack may shape whether a person sees themselves as healthy, functioning, young and energetic. "This may lead to a healthier lifestyle generally," he said.
"Improved physical fitness, stronger spouse relations, and a mental ability to 'bounce back' from the initial shock of the event within a few months are among the possible explanations for the survival benefit observed among the maintained/increased group," he said.
But patients who think they have poor health may be less likely to start having sex again, and go for preventative doctors visits like cancer screenings, he said. "This may explain the strong inverse association between resumption of sexual activity and cancer mortality that was seen in our study."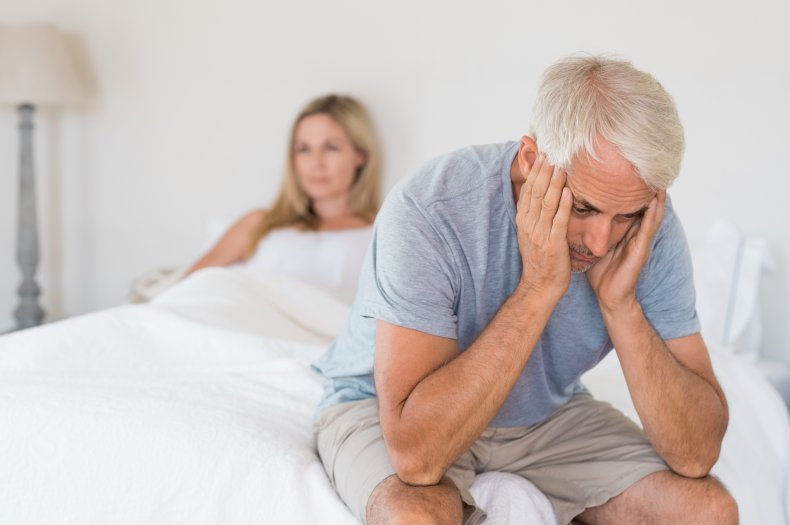 Lucy Martin, senior cardiac nurse at the U.K.-based charity British Heart Foundation, told Newsweek the study "reiterates the well-known link between mental and physical health and serves as a reminder that keeping active, in whatever way you choose, can help reduce the risk of further problems in the long term."
Martin said "sex can feel like a taboo subject after having a heart attack but it is important to remember that sex is no more likely to trigger a heart attack, or other heart problems, than any other form of physical activity that gets your heart rate up and blood pumping.
"Recovery from a heart attack will vary for everyone and it is important to discuss sexual and physical activity with your healthcare professional."
Uncommon Knowledge
Newsweek is committed to challenging conventional wisdom and finding connections in the search for common ground.
Newsweek is committed to challenging conventional wisdom and finding connections in the search for common ground.
About the writer
Kashmira Gander is Deputy Science Editor at Newsweek. Her interests include health, gender, LGBTQIA+ issues, human rights, subcultures, music, and lifestyle. Her work has also been published in the The Independent, The Independent on Sunday, The i Newspaper, the London Evening Standard and International Business Times UK.