How Many 'Game of Thrones' Spinoffs Will HBO Produce? George R.R. Martin Says 'Don't Believe Everything You Read'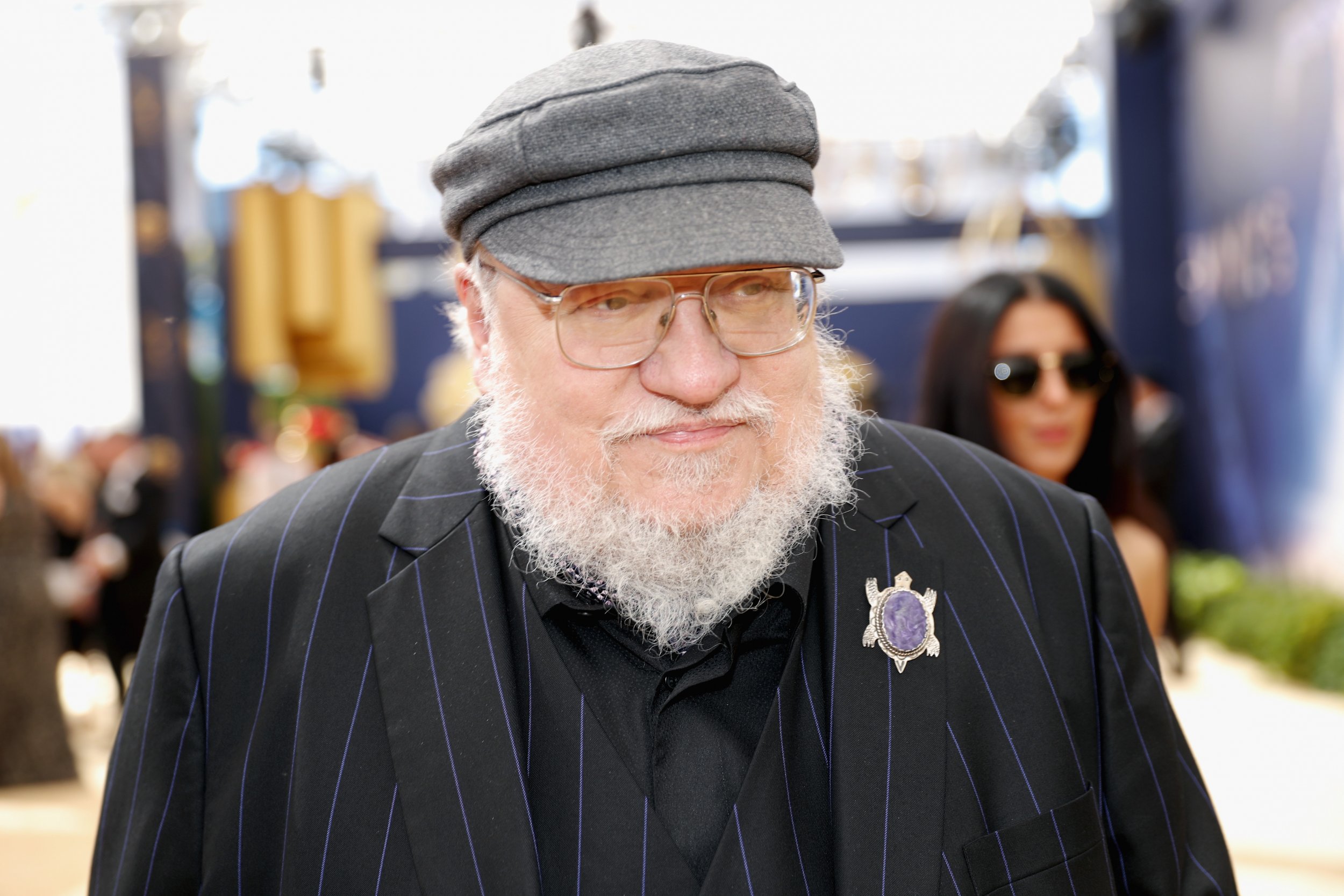 Despite rumors that HBO had stopped development on all but one of the many possible Game of Thrones spinoff series, the literary mastermind behind the fantasy saga said Saturday that three different GoT-related series are "still moving forward nicely."
Toward the bottom of a Saturday morning post on his "Not a Blog," Martin warned fans, "don't believe everything you read. Internet reports are notoriously unreliable."
The author was referencing recent rumors indicating that HBO might be paring down its rather ambitious plans to build a universe of TV series related in various ways to the world Martin created in his A Song of Ice and Fire books.
The premium cable network had originally started with plans to develop — though not necessarily produce — five different proposed shows in this vein. Then came news from GoT writer and producer Brian Cogman that his possible prequel spinoff "is not happening and will not happen," according to the Hollywood Reporter.
Thus far, only one series — a prequel set long before the events of GoT— has moved forward to the point where HBO plans to shoot a pilot later this year. This led some fans to worry that the network had scuttled the idea for multiple shows.
"We have had five different GAME OF THRONES successor shows in development (I mislike the term "spinoffs") at HBO, and three of them are still moving forward nicely," Martin clarified on Saturday. "The one I am not supposed to call THE LONG NIGHT will be shooting later this year, and two other shows remain in the script stage, but are edging closer. What are they about? I cannot say."
The author also suggested that fans might want to pick up his recently released book, Fire & Blood to "come up with your own theories" about what ground these shows could cover.
As always, Martin offered no real indication of where he stood on the completion on ASOIAF, the series he started 23 years ago but has yet to finish. The most recent book in the series, A Dance With Dragons, was published in 2011, the same year GoT aired its first season on HBO.
Now that show is a mere three episodes away from finishing its entire run, having long passed the books. Even after Martin finally publishes The Winds of Winter, the next book in the series, he still has at least one additional planned novel to write in order to complete the saga.