Don't Blame Jessica Alba for Ineffective Sunscreen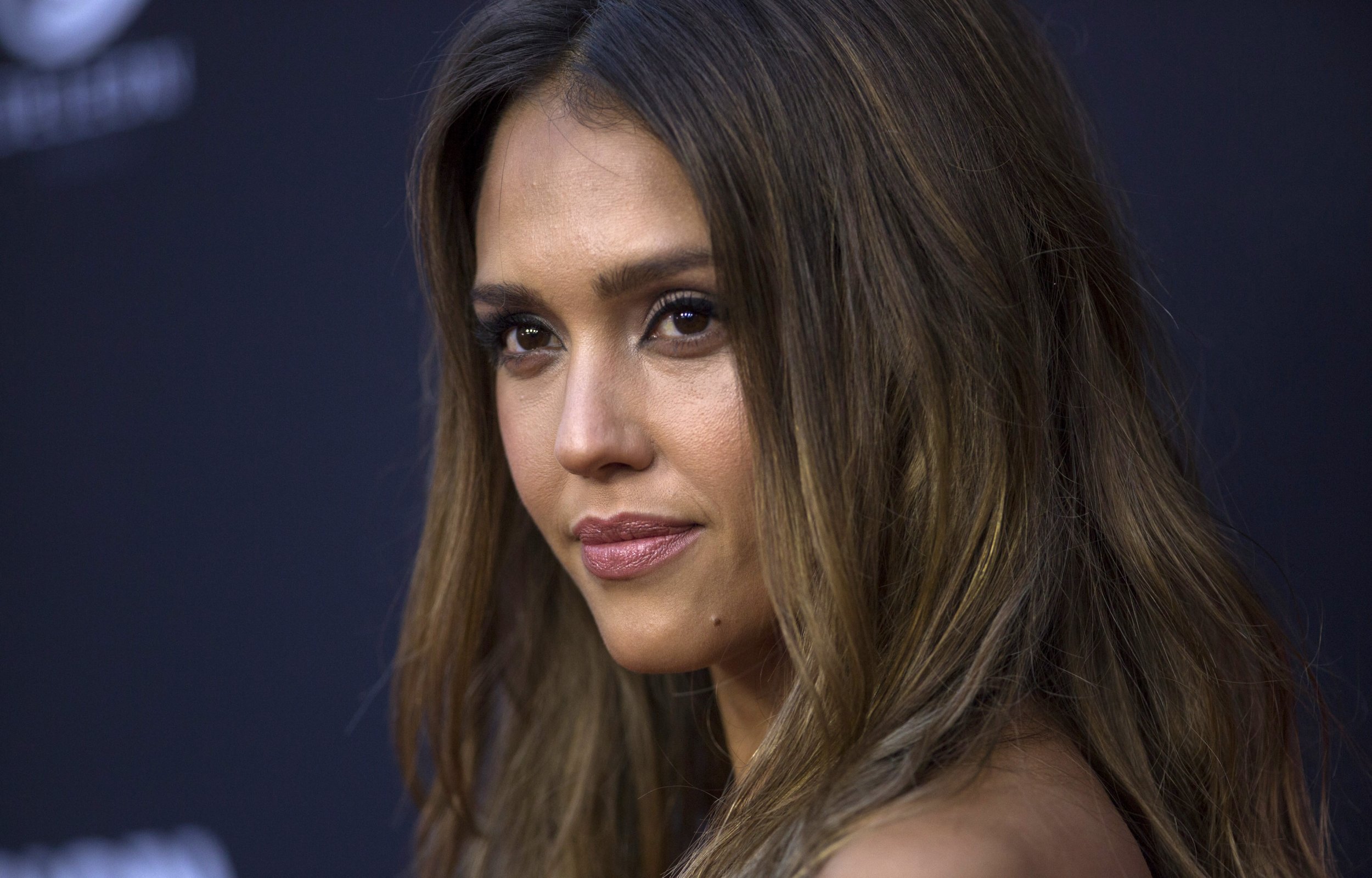 American consumers will buy just about anything endorsed by a celebrity. This is especially true when it comes to the many beauty and health products touted by Hollywood's most desirable women. We trust their advice, which is why many people are furious with Jessica Alba.
Last week, fans posted angry tweets about a brand of sunblock that's marketed with the actress and model's million-dollar face but doesn't appear to work. The sunscreen, produced by Honest Company, co-founded by Alba, may be unscented and nontoxic but it's not exactly effective.
An independent investigation conducted by Chicago's local NBC affiliate found this brand of sunblock contains a below standard level of zinc oxide, the active ingredient in most summer skin protection. According to the investigation, Honest Company's sunscreen contains just 9.3 percent zinc oxide, compared with the standard, which is between 18 and 25 percent.
The product claims to offer broad spectrum coverage—SPF 30 protection for both UVA and UVB rays—with "everything you need, nothing you don't."
But photos posted in the past few days on Twitter are enough to cause any self-respecting dermatologist to lose sleep and stage an intervention at the closest beach.
In a statement, Honest Company told the Today show that the company did reduce the amount of zinc oxide in their formula but replaced it with other products that could potentially provide sun protection—though it was still unclear which products they are.
"The Honest Company has been transparent about the amount of zinc since the new formula came out in early 2015 as seen on the website and the new formula's packaging," the company said in a statement.
The company reformulated the product in response to unfavorable Amazon reviews, which claimed the cream was greasy, uncomfortable and foul-smelling.
Customers may be disappointed with Alba, but they should really direct their anger toward the U.S. Food and Drug Administration (FDA), which currently doesn't regulate or conduct safety and efficacy testing on sunscreen. This is left to the companies that make the products, and most fail to do so consistently.
Honest Company isn't the only brand producing sunscreen that doesn't work. In May, the Environmental Working Group (EWG) released a report that found 80 percent of products currently on the U.S. market provide very limited sun protection, and many also contain ingredients that may be unsafe, such as oxybenzone and vitamin A. Oxybenzone is a chemical that has been found in testing to disrupt the hormone balance of the endocrine system. Vitamin A can actually make skin more sensitive to the sun, increasing the risk of getting burned. Other products contain chemicals that are banned from the European market. For their report, EWG tested 1,700 different sun protection products, including creams, sprays and lip balms.
Many consumers believe that when it comes to sunblock, higher SPF is better. But even the FDA argues this isn't the case and called products labeled with an SPF higher than 50 "inherently misleading" because none of the products actually block 100 percent of ultraviolet rays. Most sunblocks don't fully protect beachgoers from UVA rays. On a list of 17 FDA-approved chemicals for sunblock, only three are said to offer full protection from UVA rays; most offer partial protection or none at all. UVB rays are the primary cause of squamous cell carcinoma and other non-melanoma skin cancer. But UVA rays still cause plenty of damage that scientists don't fully understand, according to EWG. They are also the primary cause of the appearance skin aging, including sunspots and wrinkles.
Honest Company also told People magazine that the new formula was tested by a third party that adhered to the limited protocols outlined by the FDA for over-the-counter sun products.
"The results showed that our product is effective and safe for use as an 80-minute water-resistant (FDA's highest rating), SPF 30 sunscreen lotion in accordance with FDA regulations when used as directed (Shake well. Apply liberally and evenly 15 minutes before sun exposure. Reapply after 80 minutes of swimming or sweating, immediately after towel drying and at least every two hours)," the company said in a statement. "The number of complaints received on our own website about our Sunscreen Lotion constitute less than one-half of 1 percent of all units actually sold at honest.com."