Don't Ditch Birth Control Pill Over Research Linking Oral Contraception to Brain Structure Change in Women, Experts Warn
Birth control could change the structure of a part of the brain, according to the authors of a preliminary study. However, a co-author of the paper stressed to Newsweek the study does not prove that taking birth control is risky or harmful.
Experts in the field said the findings should be treated with caution owing to factors including the small sample of study participants.
The abstract of the study was presented at the annual meeting of the Radiological Society of North America (RSNA). Researchers present early work at such events so they can discuss their findings with fellow members of the scientific community. Work presented at the meeting goes through a peer-review vetting process, but the study has not yet been published in a peer reviewed journal.
The study involved 50 healthy women, 21 of whom took hormonal oral contraceptive pills and 29 who didn't. The women had brain scans and psychometric tests. Researchers measured the volume of the hypothalamus in each scan. This cone-shaped part of the brain has a number of jobs including controlling the release of hormones and regulating reproductive functions.
Participants who took birth control were found to have smaller hypothalami volume than those who didn't. This could be due to the effects of sex hormones in the drugs, they argued.
Co-author Dr. Michael L. Lipton, professor of radiology at Gruss Magnetic Resonance Research Center, Albert Einstein College of Medicine, Montefiore Medical Center, commented in a release: "We found a dramatic difference in the size of the brain structures between women who were taking oral contraceptives and those who were not. This initial study shows a strong association and should motivate further investigation into the effects of oral contraceptives on brain structure and their potential impact on brain function."
Lipton stressed to Newsweek: "The current preliminary study should not be taken as confirmation of risk or harm. It is possible the findings may simply represent a feature of the mechanism of action of OCPs [oral contraceptive pills] and it remains unclear what, if any, effects on brain function may be."
He argued: "Keep in mind that OCPs have other real risks (e.g., blood clots). Yet, millions of women regularly make informed and reasonable decisions to use OCPs despite these confirmed risks."
Lipton said: "Women should definitely not make a change in their medications based on these results alone. I suggest that women who are concerned engage their physician in discussion of their concerns."
His team were interested in studying the brains of women who took the contraceptive pill because of a previous study where they reported "unexpected differences in susceptibility to subconcussive brain injury in women compared to men," Lipton said. "This led to questions as to what about women might be behind the findings," he said.
According to the Guttmacher Institute, 60 percent of women of reproductive age are currently using a form of contraception.
Experts in the field not involved in the research stressed in statements to the Science Media Center that the study is preliminary and featured a small number of participants. They agreed it is safe for women to take the pill, and they should not be concerned by these findings.
Stephen Evans, professor of pharmacoepidemiology at the U.K's London School of Hygiene and Tropical Medicine, argued research with a relatively small sample size which claims to find a dramatic difference in participants "should be treated extremely cautiously."
He said: "It is likely that the play of chance in the findings has been underestimated. Women who are using oral contraceptives and those who are not differ in many ways that do not relate to their oral contraceptive use.
"It is not clear how similar the users and non-users of oral contraceptives were in regards to age, education, smoking, alcohol use or potentially many other factors, and it seems to be unknown if these affect the MRI results."
Evans added: "Oral contraceptives are among the most carefully studied medicines and their adverse and beneficial effects are very well known. While investigation of effects seen on MRI may be worth pursuing, this study should not be used to change any woman's oral contraceptive use or planned use."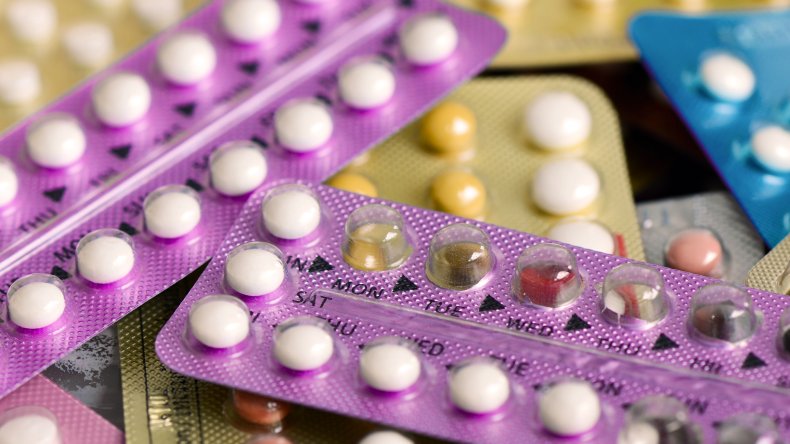 Dr. Ali Abbara, clinical senior lecturer in reproductive endocrinology at Imperial College London, U.K., said: "The birth control pill works in part by reducing the normal secretion of reproductive hormones from the hypothalamus, thus this finding is not surprising and would likely spontaneously reverse following cessation of the pill.
Derek Hill, professor of medical Imaging at UCL, U.K., commented: "Results like this are intriguing but must be treated with caution."
He explained small studies as susceptible to false positives, where random findings that would disappear in larger samples of people appear falsely meaningful.
"If the difference in volume is real, it doesn't mean that the contraceptive pill has damaged the brain," Hill said. "A study like this tells us about associations between factors, not causation. And even if a drug does make a part of the brain smaller that could be due to a change in fluid in that region rather than any damage to the brain cells themselves."
Christopher Petkov, professor of comparative neuropsychology at Newcastle University, U.K., said: "I would be very careful about concluding that oral contraceptive use is associated with smaller hypothalamic volumes from this preliminary work being presented at a scientific meeting for the authors to discuss with the scientific community as they work towards completing their study."
He also suggested: "It may be that there is self-selection influencing the results, whereby individuals who happen to have smaller hypothalamus volumes also happen to take oral contraceptives, so causality cannot be assumed or established and the work is thus exploratory.